How to Improve Hands-on Skills with ROBOTIME?
How to Improve Hands-on Skills with ROBOTIME?
How to Improve Hands-on Skills with ROBOTIME?
Craftsmanship is no longer difficult - let us help sharpen your hands-on skills today. Hands-on skills, also known as motor skills, are essential for performing tasks that require manual dexterity and coordination. Accuracy and precision are essential in DIY crafting; possessing these skills can prove invaluable. Let your imagination and creativity soar with ROBOTIME's amazing DIY craft kits and toys! From intricate miniature house designs to stimulating 3D wooden puzzles, our products are designed to bring out the best in you truly. This article discusses tips for enhancing your hands-on skills with ROBOTIME.
1. Practice Patience
When honing your practical abilities, one must remain patient and take time. ROBOTIME DIY craft kits come with step-by-step instructions that direct you through the construction process; thus, reading and adhering to them is paramount for success! By exercising patience throughout this journey of self-development, you can rest assured that you will make significant progress. As you work on your projects, remain calm and collected; don't be discouraged if it takes longer than anticipated. The process is just as significant as the ultimate objective - so enjoy the journey!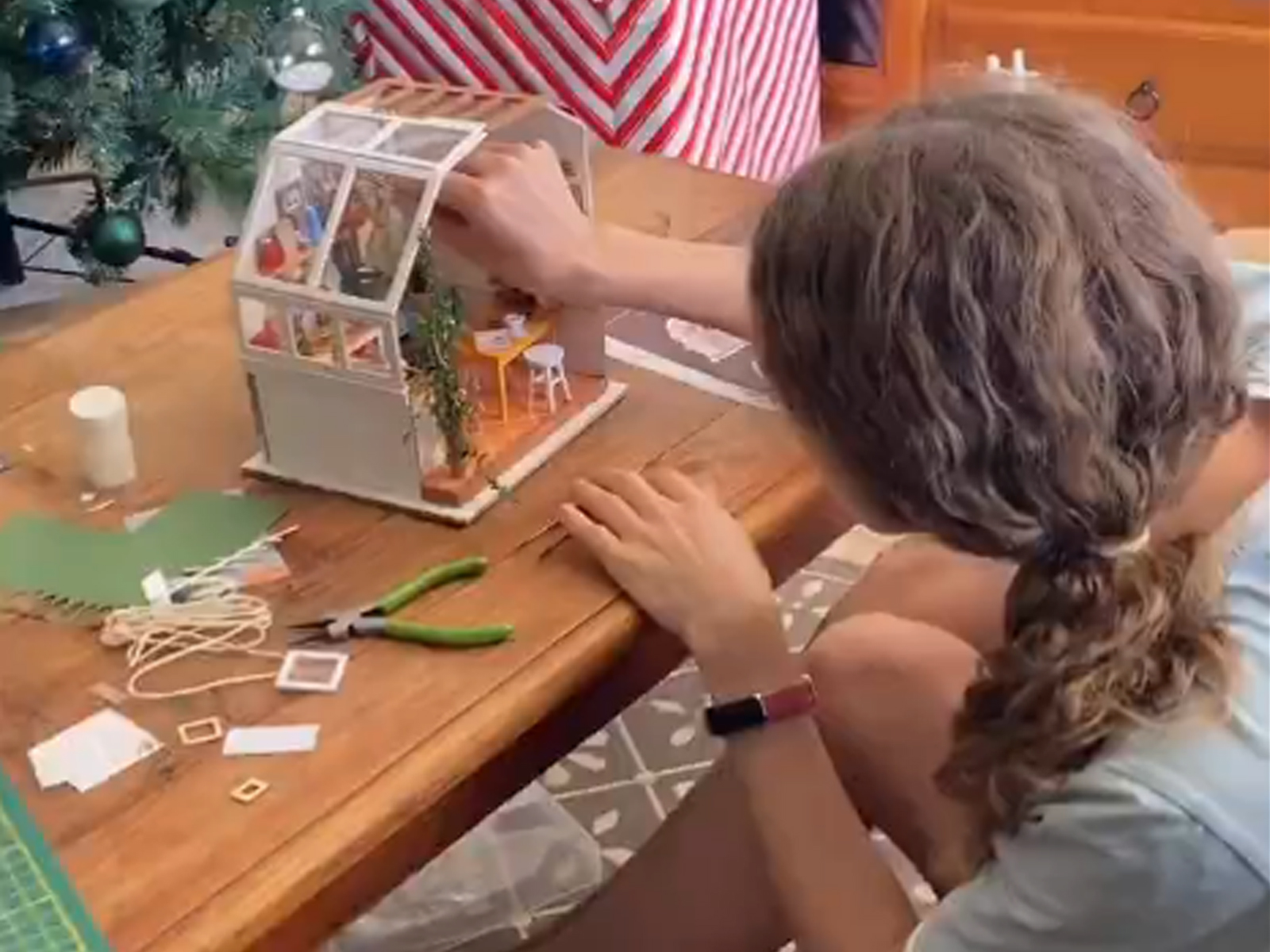 2. Start with Simple Projects
If you want to sharpen your hands-on skills, starting with a basic project is the best way. ROBOTIME offers an extensive selection of DIY model-building kits that range from easy to difficult levels and can be tailored according to one's abilities. So pick any kit and get started on honing those creative talents! If you're starting, begin with the basics to get acclimated with your materials and tools. Going down the list of projects and completing each will boost your confidence and experience level as a craftsman! By dedicating time to work on these easy tasks first, you can develop an understanding of more complex concepts before taking them head-on.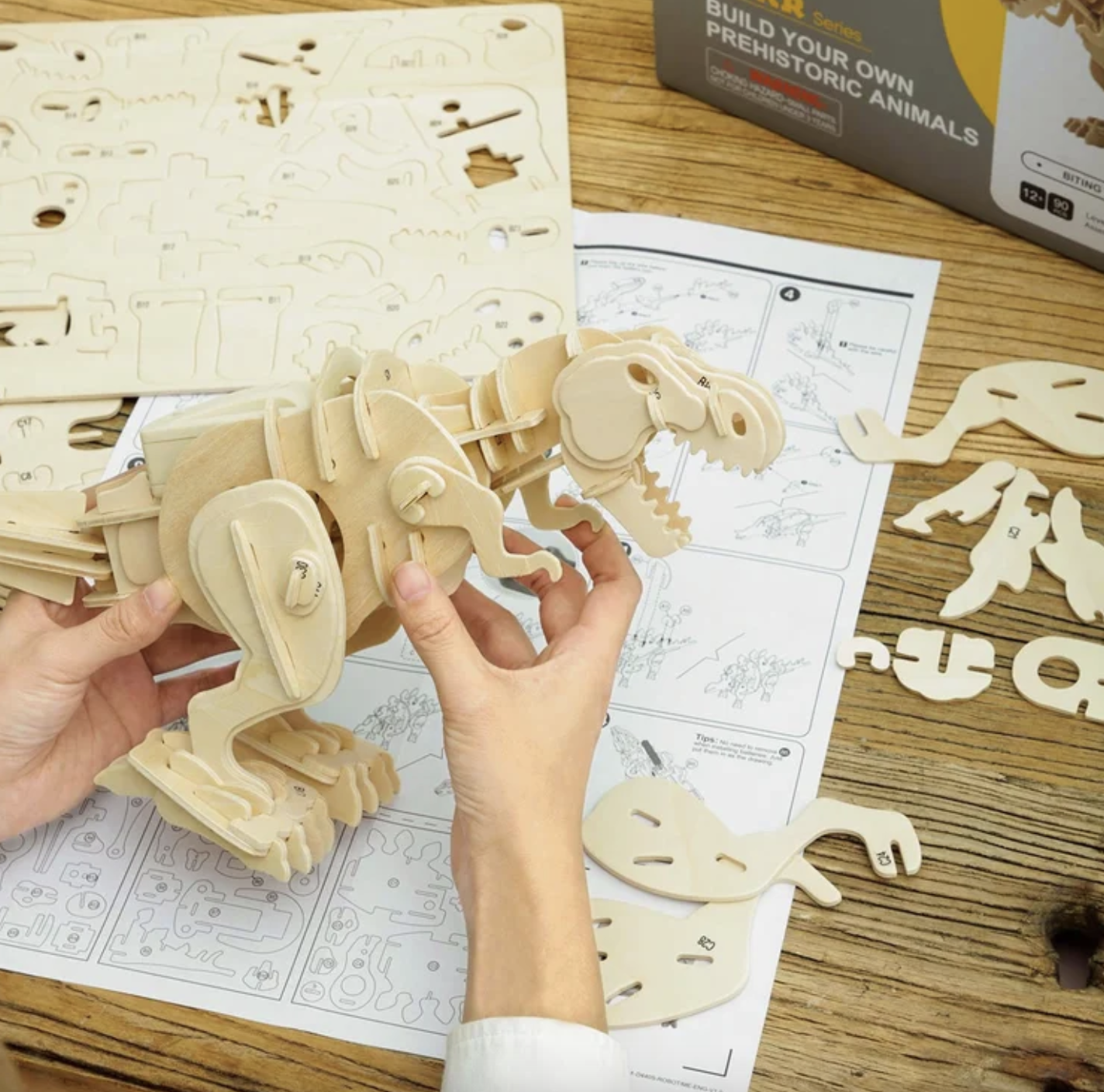 3. Use the Right Tools
The right tools are essential to hone your handyman skills. Utilizing the proper tools indicated in your kit is paramount, as using ill-suited supplies can damage your materials and impede progress. Fortunately, ROBOTIME DIY craft kits have the necessary supplies and equipment - you won't have to spend extra buying things separately! If you are unsure how to utilize a specific tool, take note of the instructions or watch an instructional video online for guidance.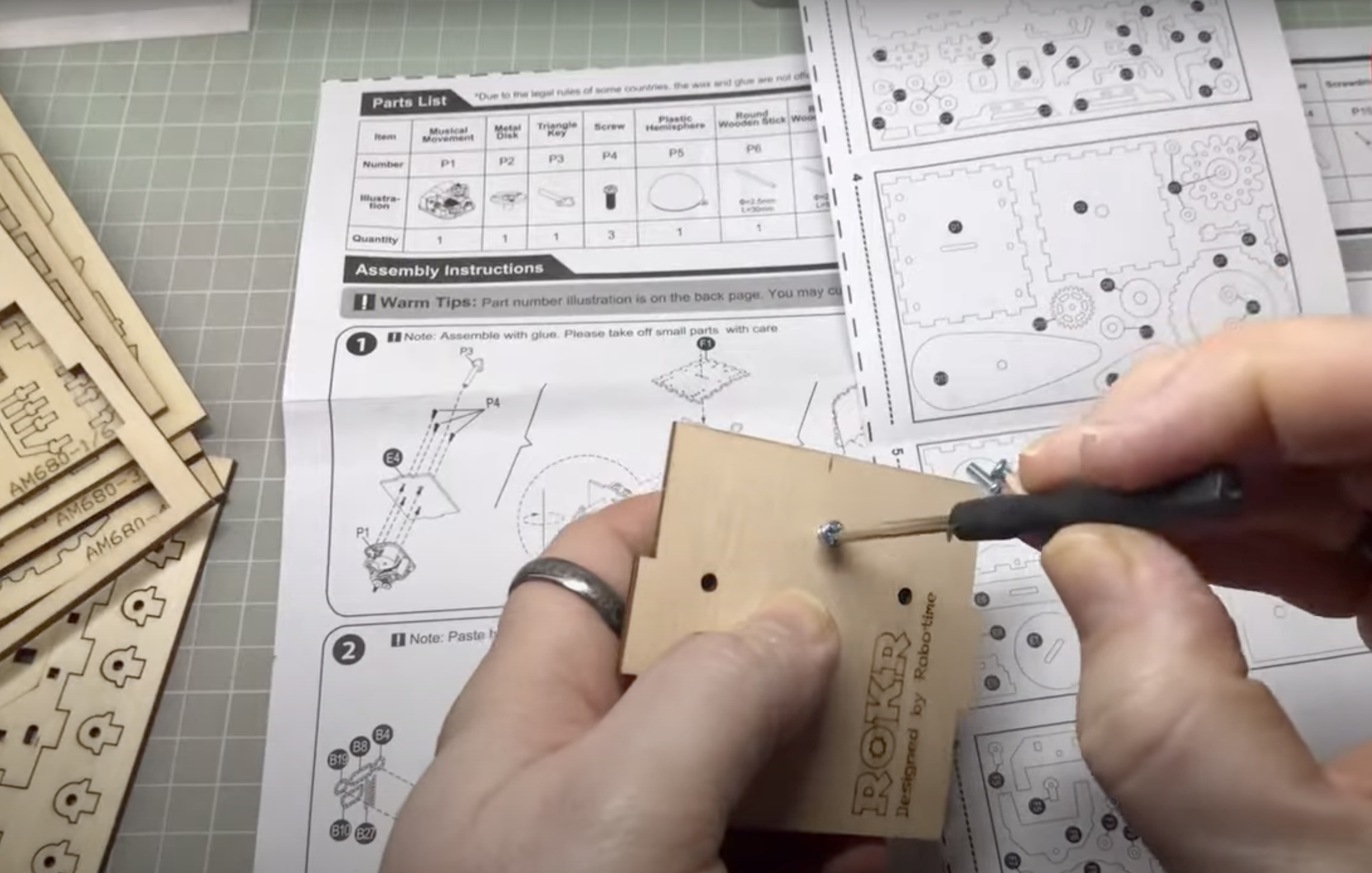 4. Pay Attention to Detail
Mastering your hands-on skills requires a commitment to detail. Model-building kits are known for their intricate details and exactness, so paying close attention is essential to success. Moving slowly through the instructions with thorough precision will guarantee all pieces align harmoniously together. Improve your accuracy and precision with practice. Small miscalculations can significantly impact you, so feel free to begin anew if you detect any errors. With regular repetition, you will develop the hand-eye coordination essential for success!

5. Practice Consistently
Consistency is the key to mastering any hands-on tasks. You'll significantly develop muscle memory and improve hand-eye coordination by consistently practicing. Make it an essential part of your weekly routine so that more time spent practicing will result in greater self-confidence. ROBOTIME toys offer a variety of activities to help hone your skills, and you can choose how often and at what pace you work on them.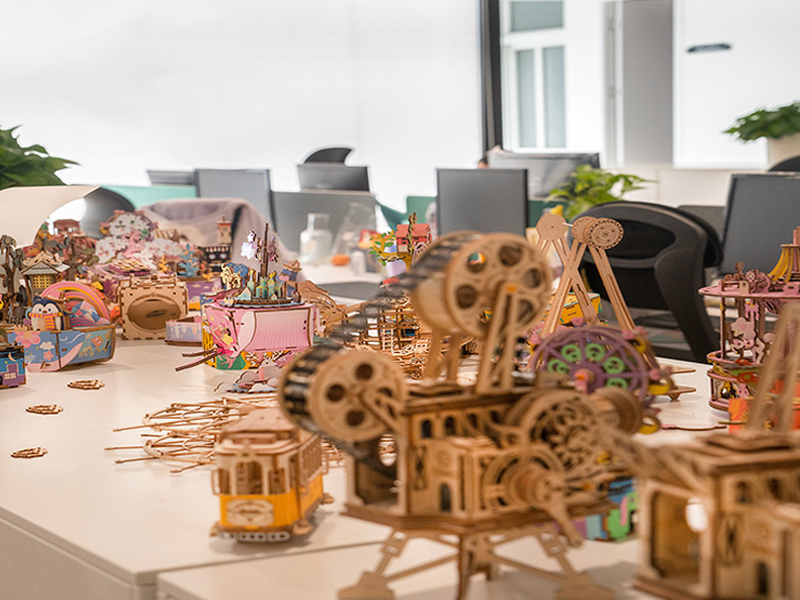 6. Join a Community
Becoming part of a vibrant community of DIY crafters is an excellent way to hone your practical talents. You can showcase your work, receive feedback from peers, and acquire knowledge from others who have mastered the craft. Connect with DIY craft enthusiasts on social media platforms such as Facebook and Instagram when you join the ROBOTIME community. Here, you can develop meaningful relationships with other like-minded individuals and showcase your creations for feedback & motivation. Besides gaining inspiration from others, this network allows us to learn new techniques that have the potential to take our projects up another notch!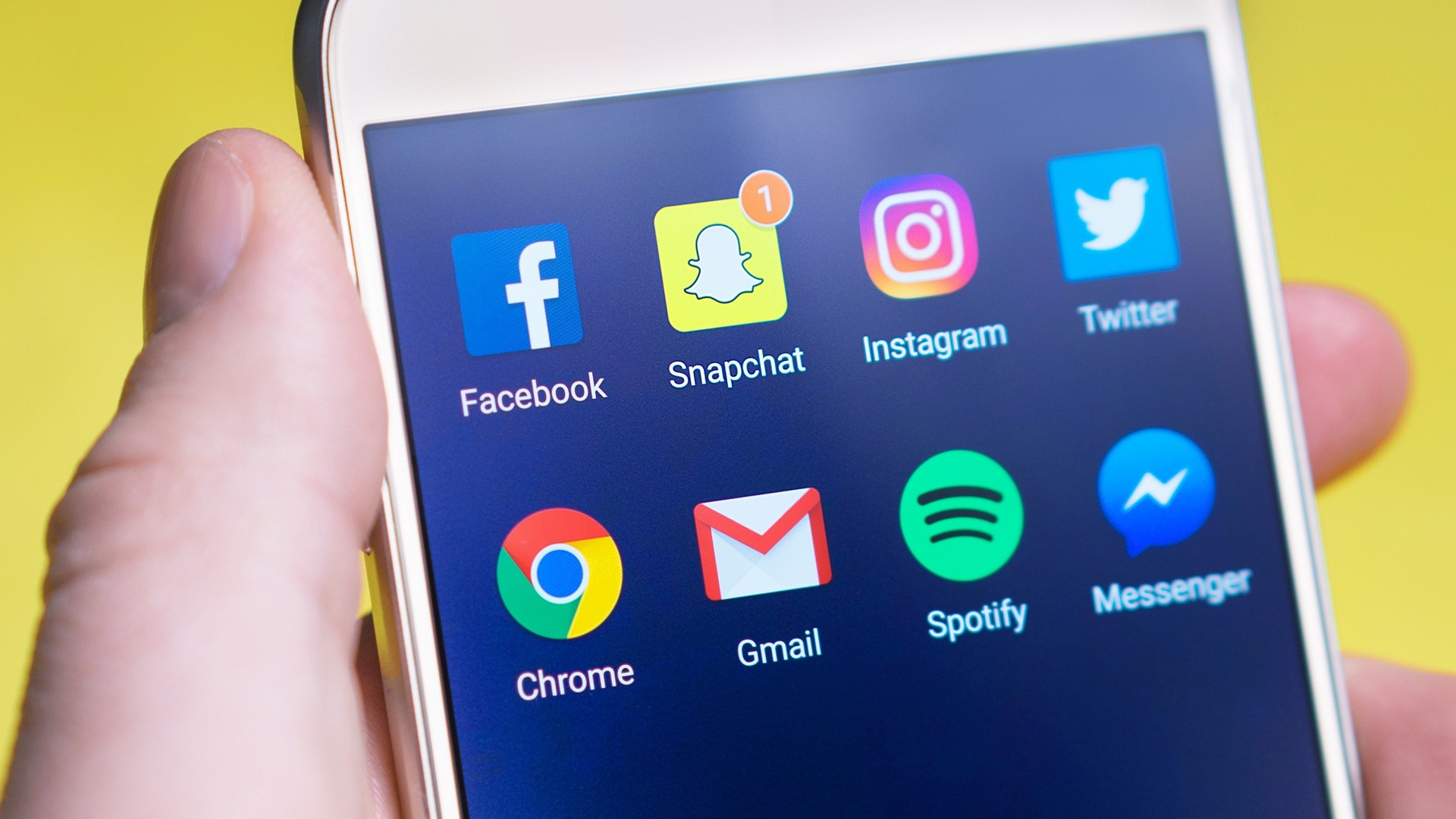 Conclusion
The key to successful crafting is patience and practice. Developing manual dexterity requires effort and dedication. However, with ROBOTIME wooden puzzles and DIY miniature house kits, it can be an enjoyable, enriching journey. Following these tips can enhance your hands-on skills and take your crafting to the next level. Start simple, arm yourself with the right tools, pay close attention to detail, cultivate consistency in your work, and remember to join a community of other DIY crafters! Have fun creating - cheers!