How to Use Acrylic Paints on Models and Miniatures
How to Use Acrylic Paints on Models and Miniatures
How to Use Acrylic Paints on Models and Miniatures
Acrylic paints are widely used tools for creating miniature projects. Hobbyists love them due to their easy cleanup, affordable price, and accessibility. If you are planning to start your miniature project, it is essential to have acrylic paints prepared in advance. However, understanding some key considerations when using acrylic paints will help you achieve better results in your miniature crafting endeavors.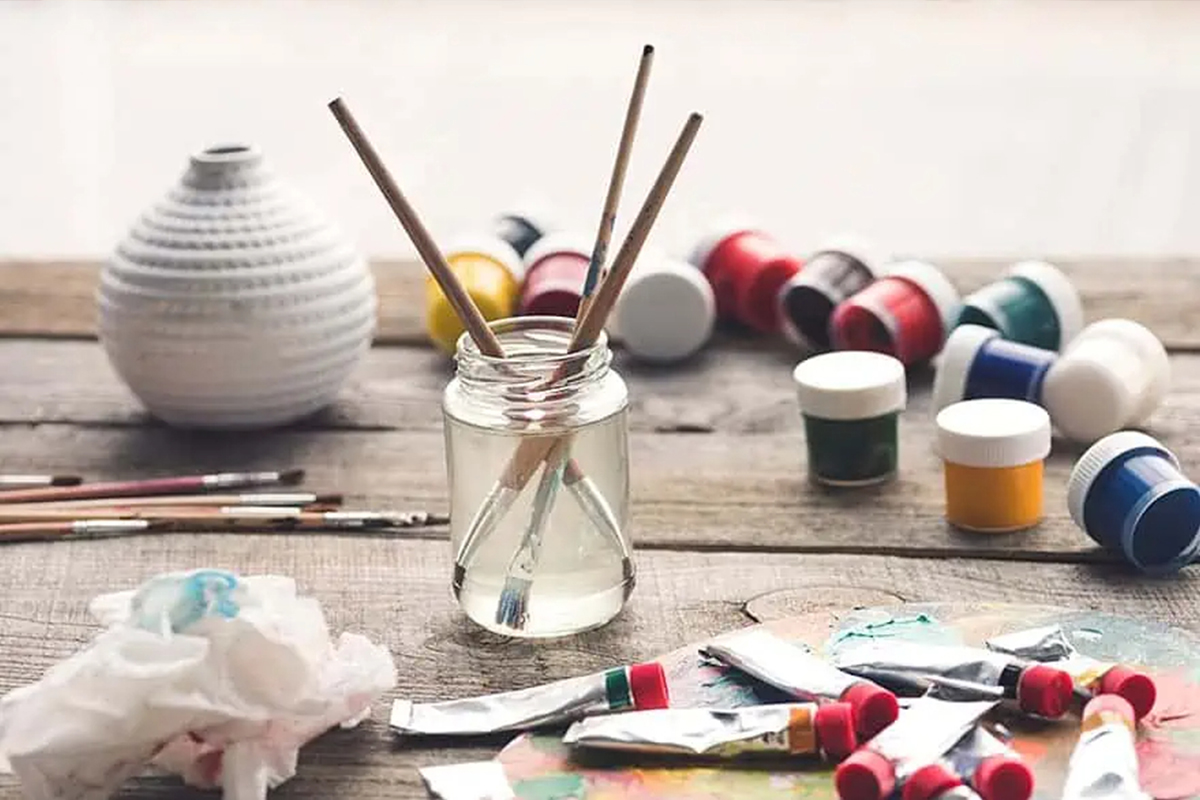 Suitable Materials for Acrylic Paints
Acrylic paints are suitable for most materials commonly used in miniature projects, such as wood, metal, plastic or resin parts, and cardboard.
While you can use acrylic paints on different materials, specific acrylic paint formulas or surface preparation methods may be required for optimal adhesion and results.
Using Acrylic Paints on Non-Porous Materials like Metal, Plastic, or Resin.
You may have encountered difficulties when applying acrylic paints to non-porous materials like plastic, where the paint struggles to adhere to the miniature model's surface and easily rubs off.
The reason behind this issue is the smooth surface of such materials, which lacks sufficient adhesion for the paint to adhere firmly.
To address this problem, it is recommended to apply a primer layer before using acrylic paints for coloring.
Think of the primer as a filler, as it possesses strong adhesion and is less prone to being wiped off. Additionally, this thin layer enhances the paint's adhesion, resulting in a more even application.
Although it is possible to directly apply acrylic paints without using a primer, it is still advisable to apply a primer layer beforehand for best results.
Using Acrylic Paints on Porous Materials like Paper, Wood, Clay, and Ceramic.
Porous materials like paper have a higher moisture absorption rate, so the paint should not contain excessive moisture. The appropriate moisture content ensures a more even application of the paint.
Drying Time of Acrylic Paints
While acrylic paints have a short drying time, they do not completely dry because they retain a certain moisture level due to their hygroscopic nature.
Using Acrylic Paints for Miniature Models
Preparing a perfect painting scheme is crucial before using acrylic paints on miniature models. Here are some recommendations for your reference:
First, prepare a photo of the assembled model and plan the painting scheme using painting software on an iPad. Consider the colors for each part of the model.
After planning the painting scheme, you can choose to paint only half of the surface of each part. Once the first half is completely dry, proceed to paint the other half.
To add more color variations to the miniature model, you can try mixing the paints to create new colors.
If you prefer a lighter shade, you can dilute the paint by adding a suitable amount of water.
Cleaning Acrylic Paints
Cleaning acrylic paints is effortless. Simply drop a few drops of water on the surface and use a brush to clean them.
Last words
Make your miniature models more visually appealing with expertly applied colors, creating a unique masterpiece that reflects your personal touch. Robotime encourages all miniature hobbyists to embrace the joy of DIY by picking up a brush. That's why we offer many unpainted self-assembly 3D wooden models, providing endless assembly and coloring project opportunities.
Unleash your creativity and enjoy the fulfilling journey of bringing your miniatures and models to life with Robotime.