Rolife Rainbow Candy House: Make Your Collection Even Sweeter
Rolife Rainbow Candy House: Make Your Collection Even Sweeter
Rolife Rainbow Candy House: Make Your Collection Even Sweeter
Sometimes when we browse DIY miniature house kits online, it can feel as though we are a kid in a candy store. There is so much choice and so many beautiful options to bring us joy. Well, how about building an actual candy store and having the best of both worlds?
This building is bright and bold, with an array of colors to live up to that rainbow name. There is a softer and almost dreamlike look to this storefront in the shapes and setup. This includes the vintage yellow-and-white striped awning above the door and cute clouds on the Candy House sign. The yellow compliments the green walls nicely, as do the pops of red and blue in the accessories. The attention to detail in the painted windows adds some extra charm.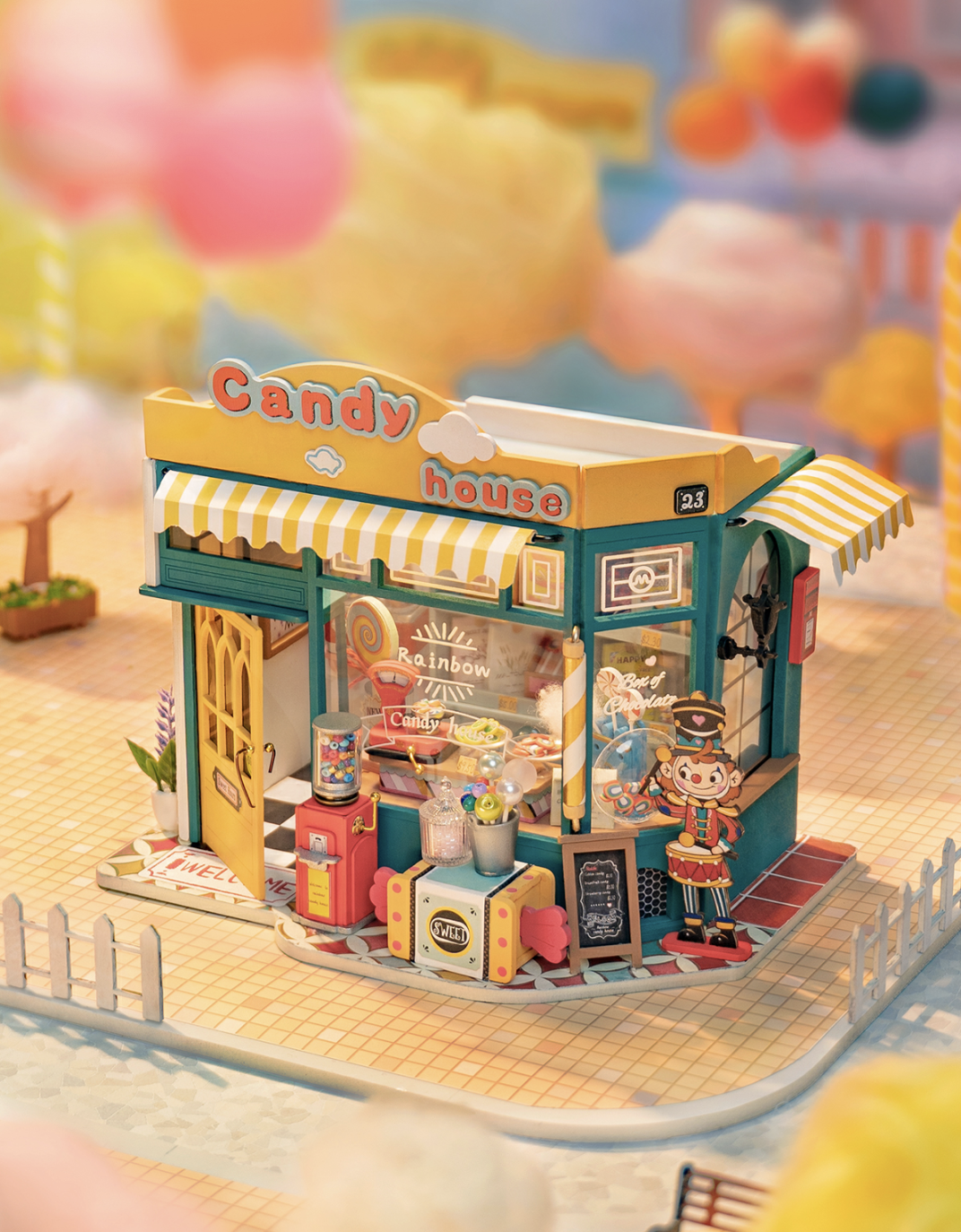 Of course, it wouldn't be a candy store without plenty of sweets on sale. There are all kinds of features here that are so big and bright they could have come from the Wonka factory. Inside, the front table by the window holds bowls of sweets, complete with price tags and a set of scales for weighing. The clear "glass" dishes add to the vibe of a store from a bygone era. There is also a large cabinet to construct for the back wall with even more treats. Outside, there is an impressive gumball machine to build by hand, as well as a bucket full of giant lollipops.
If all this wasn't enough to entice kids to spend their allowance, there are other fun details to the build. The exterior has a welcome mat, a large cut-out of a circus character, and some planting. Inside, you can shine a light on all the shiny sweets via a little LED light.
This Detailed Miniature Dollhouse Kit Would Make A Brilliant Holiday Gift For Builders Of All Ages.
Naturally, there is the inclination to see this as a kids' set. This is because of all the youthful sweets in the store window and the bright colors. But, the complexity of the set and its connection to other Rolife sets means there is a much broader appeal. Kids and teens can have a lot of fun building this without too much necessary experience because all the pieces are pre-painted and cut, and the LED wiring is so basic. The complexity simply comes from the number of little pieces and the patience required.
This is why it is also recommendable to adult builders who want new businesses in their wider collection. This will look great next to models such as bookstores, tea houses, and any magical emporiums.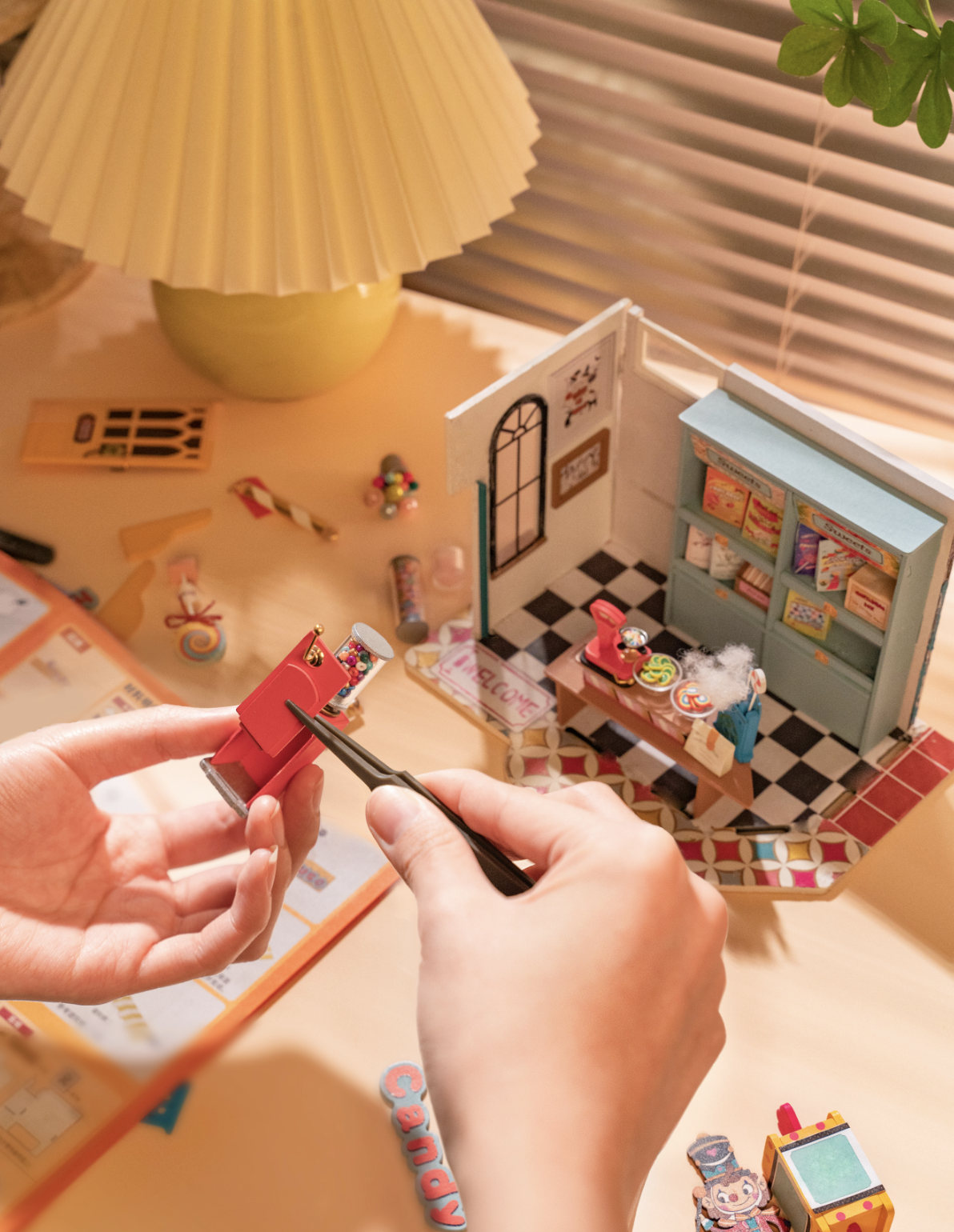 The Rolife Rainbow Candy House DIY Miniature House DG158 Is Sure To Delight All That See It.
With so many beautiful elements to construct, this vibrant shopfront will surely be a much-loved talking point in any collection. Enjoy the process of crafting this miniature dollhouse store in all its sugary glory.