ROKR Classic City Tram LK801: Reliving the Classic European City Journey
ROKR Classic City Tram LK801: Reliving the Classic European City Journey
ROKR Classic City Tram LK801: Reliving the Classic European City Journey
In the ever-evolving urban transportation landscape, trams play a unique and important role. They symbolize the city and carry hundreds of years of history and stories. Today, ROKR draws inspiration from the oldest tram system in Europe and records this cross-century classic tram: ROKR Classic City Tram LK801 in the form of a 3D wooden puzzle. This wooden puzzle, with its unique design philosophy, innovative mechanical structure, and meticulous scene recreation, takes players on a journey through time aboard a tram.
Read on to discover more about ROKR Classic City Tram.
The Joy of Traveling through the City on an Antique
In Lisbon, the 28 tram is celebrated as a "city antique" as it winds its way through every nook and cranny, carrying passengers to magnificent sights. It continues to operate even today.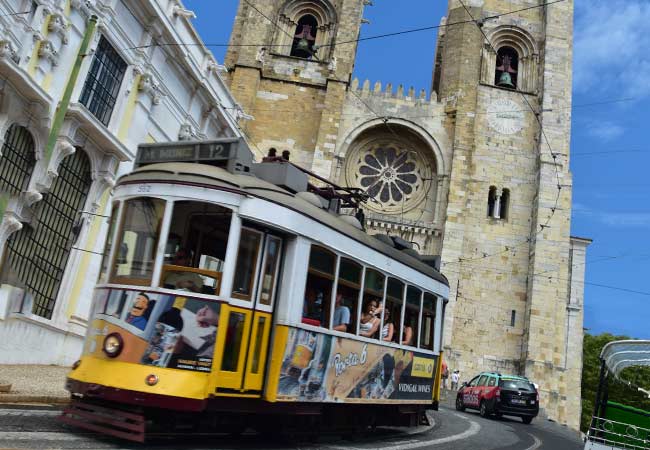 ROKR designed this wooden model to capture the essence of the 28 tram. Every detail has been faithfully reproduced, from the "Lisboa" and "28" markings on the front to the station name knob on the roof.
The Details of ROKR Classic City Tram, Inside and Out
The great of ROKR Classic City Tram lies in the seamless integration of its internal structure and external scenes.
The model includes two parts: the tram and the platform, offering multiple gameplay options and scene displays. The front of the tram bears classic insignia, while the roof knob allows for station name adjustments. Carvings on the tram's body, such as "passing through your entire world," ignite the imagination.
Inside the carriage, a complex multi-level gear system not only ensures smooth operation but also showcases mechanical finesse. Furthermore, the spring-driven mechanism is a unique mechanical engineering innovation. By winding the handle back and forth 12 times, you can activate the tram's motion, making it move forward steadily. Three figurines inside the tram come to life, adding to the interactive experience.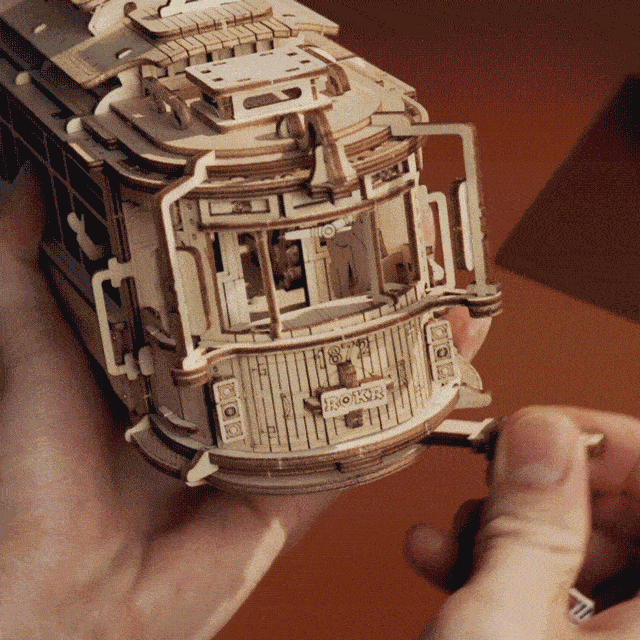 Why You'll Love It
1:24 Scale Reproduction
The model is a 1:24 scale replica of Lisbon's famous 28 tram. Not only is the model itself eye-catching, but the scene-setting platform also recreates the classic side platform of tram stops.
Mechanical Magic and Classic Recreation
ROKR Classic City Tram LK801 incorporates a 4-level gear speed control mechanism, ensuring long-lasting power and smooth operation, allowing you to experience the charm of the mechanical world.
"If you like Locomotive, then you will not miss Lisbon Tram. It runs as fast as Locomotive, but this time we have a conductor and a passenger as well as track and two lovely birds." Sky Shaw Said.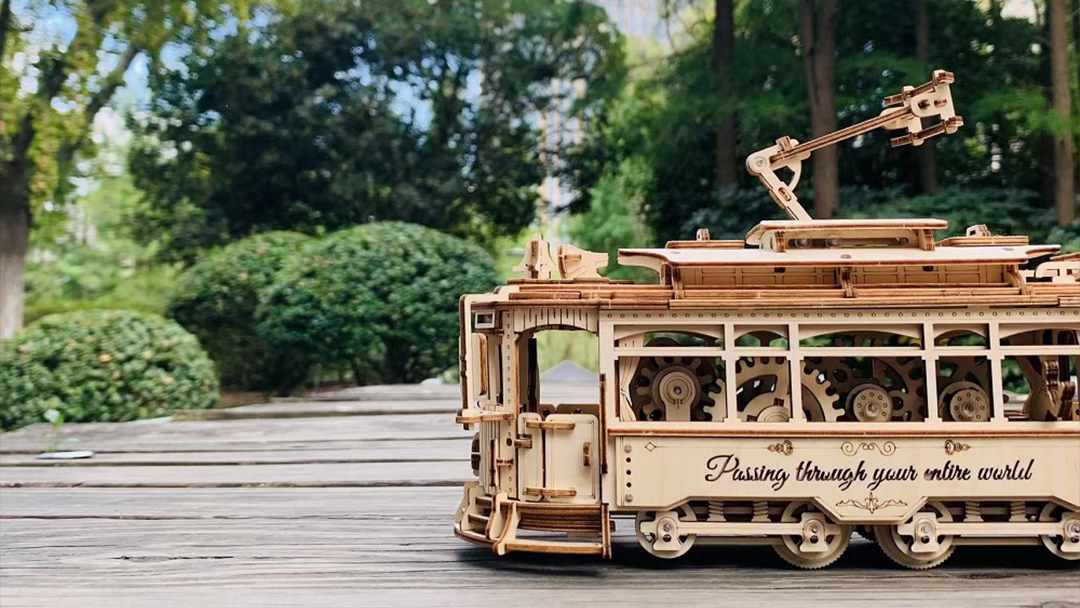 Here is a Promotional video to display the ROKR Classic City Tram.
Specifications
Pieces: 374
Assembled Size: 11.3*6.5*9.7"(28.7*16.5*24.7cm)
Difficulty Levels: ★★★
No batteries required
Recommended age: 14+
Assembly Time: 5 hours
ROKR Classic City Tram LK801 is a creative and mechanical marvel that allows you to experience the classic charm of the tram. Whether used as an assembly project or as a decoration displayed on your desk, this model will capture your attention, immersing you in the unique charm of tram culture. Why not give it a try and assemble this classic tram model by hand, Starting an unforgettable journey through the historic streets of old Europe? ROKR Classic City Tram LK801 strikes a perfect balance between mechanics and history, offering endless enjoyment.
View more details of ROKR Classic City Tram.