Review the Classics of the Last Century with ROKR Gramophone
Review the Classics of the Last Century with ROKR Gramophone
Review the Classics of the Last Century with ROKR Gramophone
The vintage items are always attractive, giving a lustrous sense of time. Feeling the artistic and retro home atmosphere is like living in a museum of old times, witnessing the years, and making life a beautiful film.
If there are any household items with both retro and artistic feelings, the ROKR Gramophone is the perfect one! The ROKR Gramophone can enhance the artistic sense of your home and review the classics of the last century to relax your mind and body in your spare time.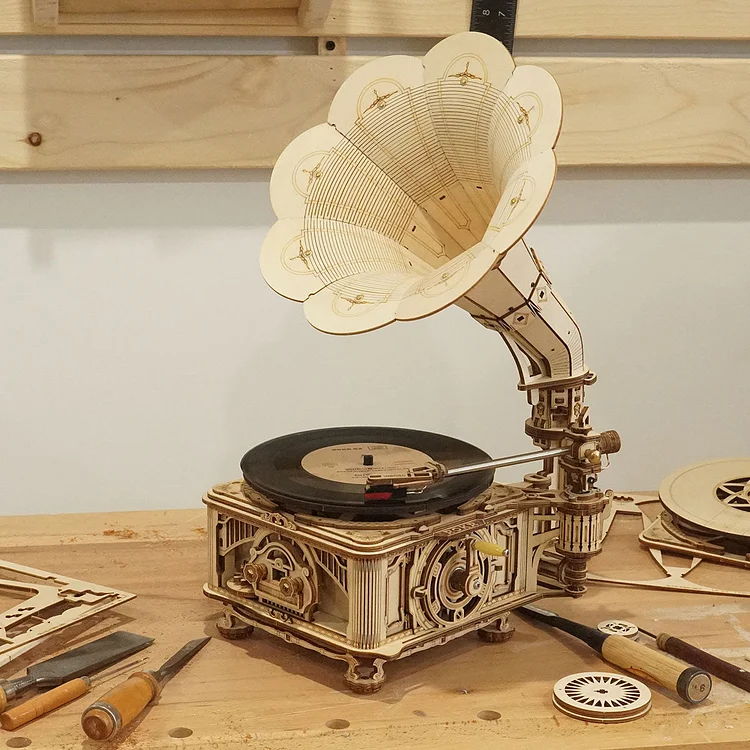 Build up your gramophone
It was based on the gramophone in the 19th century. ROKR was inspired by this to design the 3D wooden puzzle. Therefore, if you want to purchase the gramophone from ROKR, you must assemble it yourself. That means once completing it, it will be your gramophone!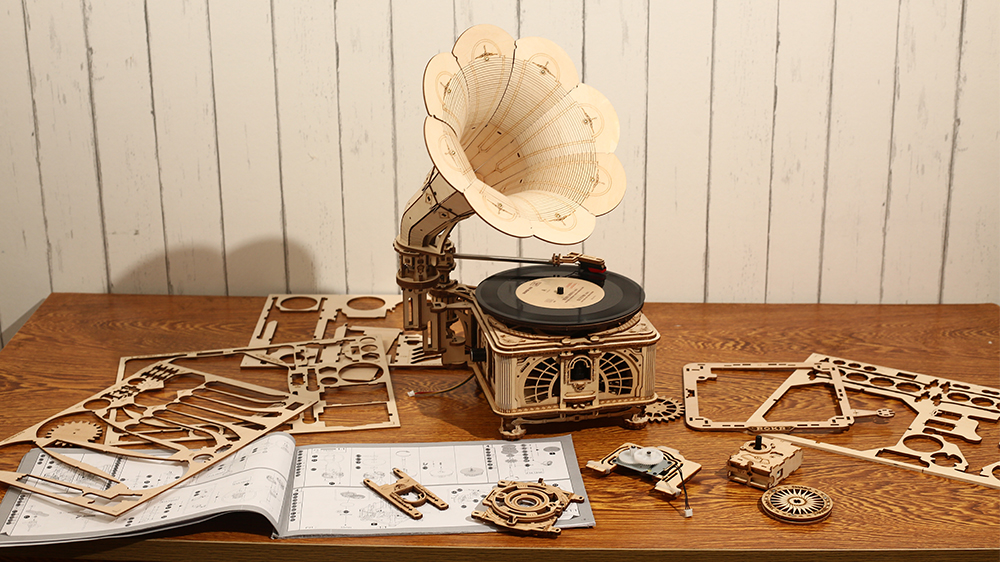 Difficulty Level: ★★★★★★(Extremely challenging)
Pieces:424
Difficult Mechanism Transmission Structure
The base of this gramophone is equipped with a centrifugal governor. The record will play at a uniform speed when a certain starting speed is reached. You don't need to worry about the playing speed caused by the excessive speed of the handle. In addition, this gramophone uses the physics principle of power generation. You can play records by simply turning the handle.
More Classic Design
To restore the gramophone more, ROKR's designers tasked their minds. Finally, a unique process was adopted to bend the wood, and the style of the log color was warmer. When assembling, you can even smell the aroma of natural basswood.