ROKR Storm Beetle Model Live on KICKSTARTER
ROKR Storm Beetle Model Live on KICKSTARTER
ROKR Storm Beetle Model Live on KICKSTARTER
Hello, everyone! We are glad to introduce that ROKR Storm Beetle, the second bionic mechanical puzzle model based on the "Stag beetle" in the ROKR Mechanical Age Series, will be released soon. Before the release, we launched a very interesting project - ROKR Storm Beetle Model Live on Kickstarter. Yes, this is a fund project for ROKR Storm Beetle. We hope to hear more suggestions of it from backers before launch, and we will broadcast its updates live on Kickstarter.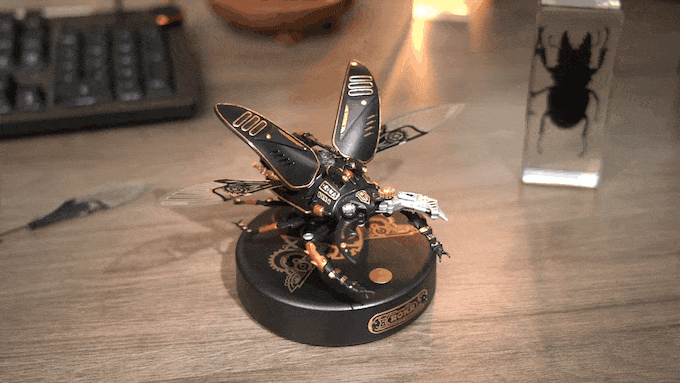 If you are very interested in this project, please back us on Kickstarter. Once the financing goal is reached, when ROKR Storm Beetle is released, we will send the model to backers whose pledge includes rewards as soon as possible. You and other backers will be the first to own ROKR Storm Beetle. To follow the fundraising process, please visit our Kickstarter project.

About ROKR Storm Beetle
It seems like ROKR Storm Beetle is a mechanical beetle with everything. It has a large and unique mandible, a pair of outstretched wings and energy reactors equipped with various advanced technologies, which make it more powerful.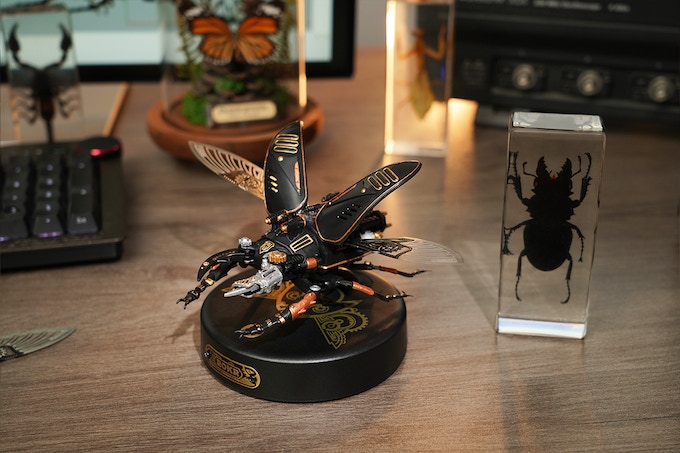 Hardcore Bionic Mechanical Beetle Puzzle Model
Inspired by the real stag beetle in nature, our designers combined steampunk elements with it to create a highly mechanical aesthetic stag beetle model while retaining its details, such as the body shape, the large jaws, and the wings.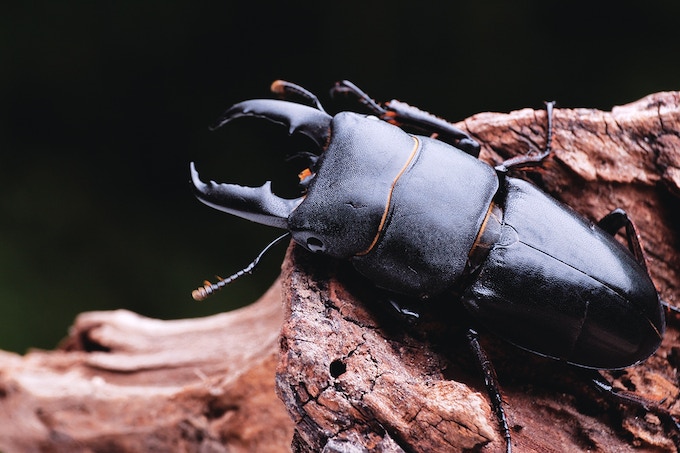 Premium Materials with Advanced Technology
The main body of the Storm Beetle is made of ABS polymer structural material with good impact resistance, and the appendage is made of soft PVC material, which all can better protect the model.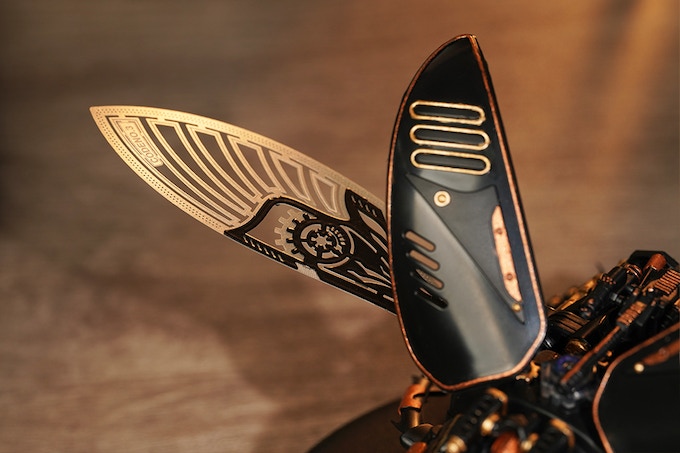 In addition, to make Storm Beetle more realistic in membrane wing vibration, dynamic demonstration and other functions, we use our metal infiltration process to make the thickness of wings on both sides only 0.1mm. We also added a lot of metal parts to its membrane wings and mechanized abdomen to enhance the model's texture.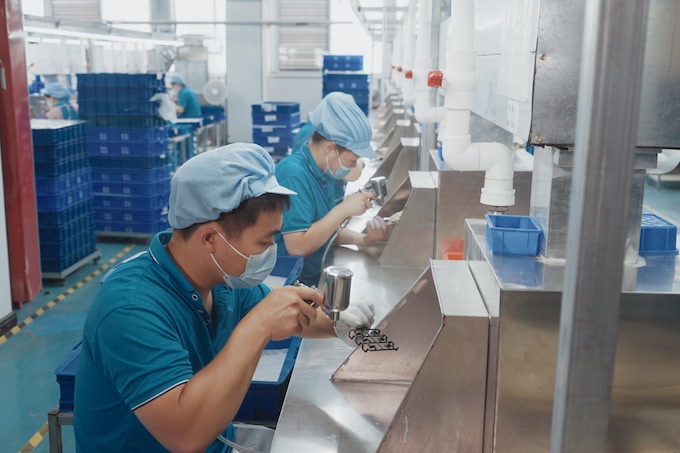 Cool metallic color and coloring technology
In terms of color, we choose black and gold with a low-pressure cold spraying process so that the model looks more metallic. In the current sample production stage, we use the hand-coloring process. When the product is mass-produced later, we will change it to machine coloring.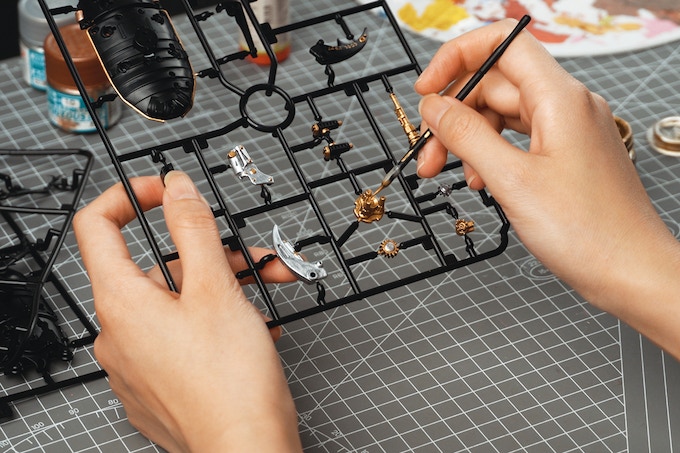 Fun to Build & Play
This exquisite model needs to be assembled by your own hands. But don't worry! We'll offer you everything you need to ensure you have a smooth and fun DIY experience. Once you've finished the assembly, you'll be able to enjoy its fun features. This is what it looks like when assembled. Is it cool?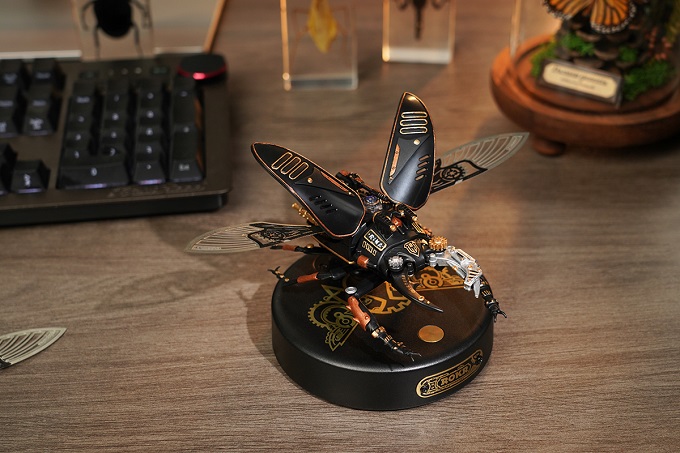 When you connect it with the base, touch the switch on the base, and you can immediately activate its jaws and membranous wings. The thickness of wings are only 0.1mm, but they can vibrate 720 times per minute and work continuously for 50 hours!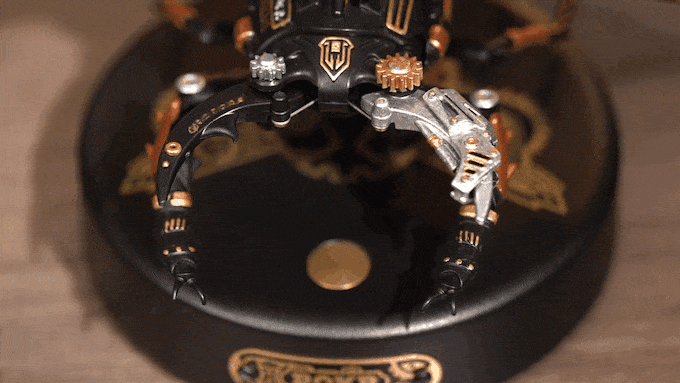 And as the membranous wings vibrate, the two huge jacks will clamp at a frequency of 30 times per minute, and the rotatable tail, simulating the movement of real stag beetles.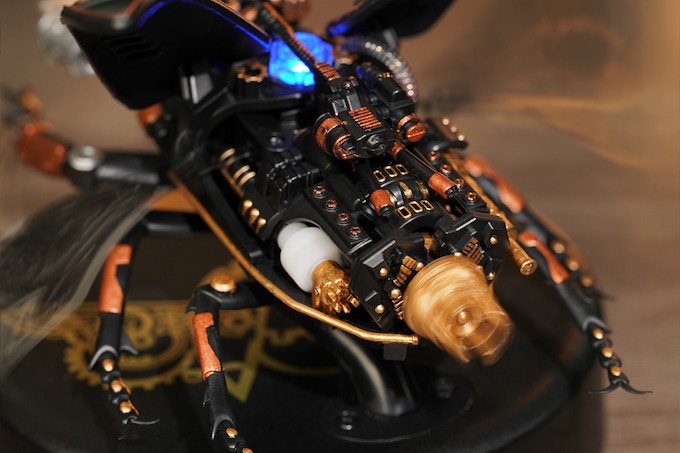 Moreover, the beetle model is also equipped with a LED light module - a flashing blue light on its back which is its energy reactor. After it is activated, the blue light will be turned on, bringing a cool lighting effect that will surely impress you. Get ready for the WOW moment!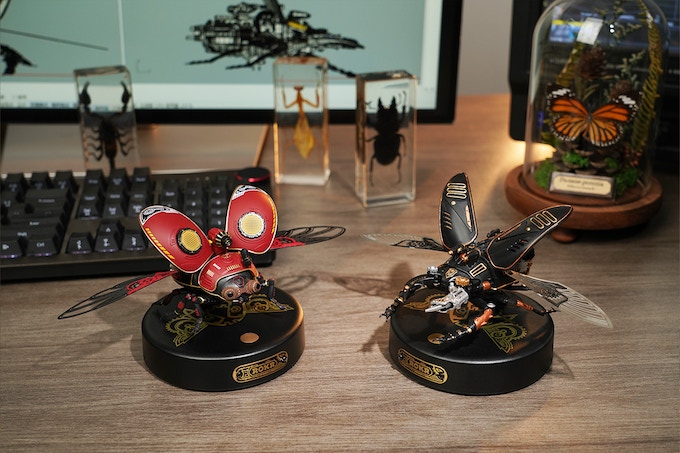 Follow the project progress

If you like this beetle model, you can follow the project's progress by visiting the Kickstarter project page. Once there is an update, we will inform you as soon as possible. At the same time, we hope that more people will know about this interesting project. If you are willing, please help us tell this project to more people to know and join us.