Step into 2023: Heart-melting Magical Pumpkin Carriage Wooden Puzzles
Step into 2023: Heart-melting Magical Pumpkin Carriage Wooden Puzzles
Step into 2023: Heart-melting Magical Pumpkin Carriage Wooden Puzzles
The magical appeal of pumpkin carriages now becomes more realistic and within your reach as it already has its version as a music box and 3D wooden puzzle that will grace your homes. Define a fairytale-like sighting inside your home's favorite corners and areas with a dreamy music box puzzle that is very educational and beautifully shimmering beyond your eyes. Here are the best music puzzles that will define good energies for your New Year 2023: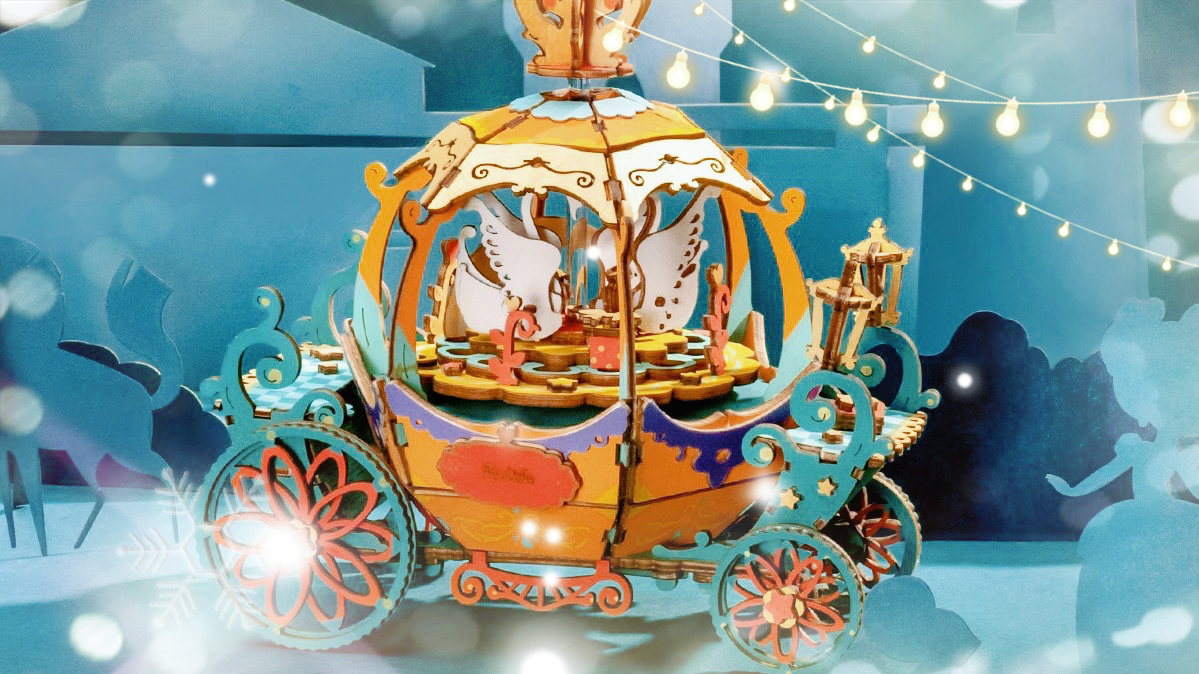 Robotime-Rolife New Arrival DIY Music box - Pumpkin Carriage
This ultimately colorful and flowy design for a unique and outstanding music box puzzle will really excite you to finish the magical structure. You will definitely enjoy assembling this 3D wooden puzzle as every piece touches your heart through its dreamy ombre colors. Looking at this puzzle's finished product, you will feel achieved, and would definitely tempt you to do more music box puzzles to decorate your room, desk, tables, and shelves!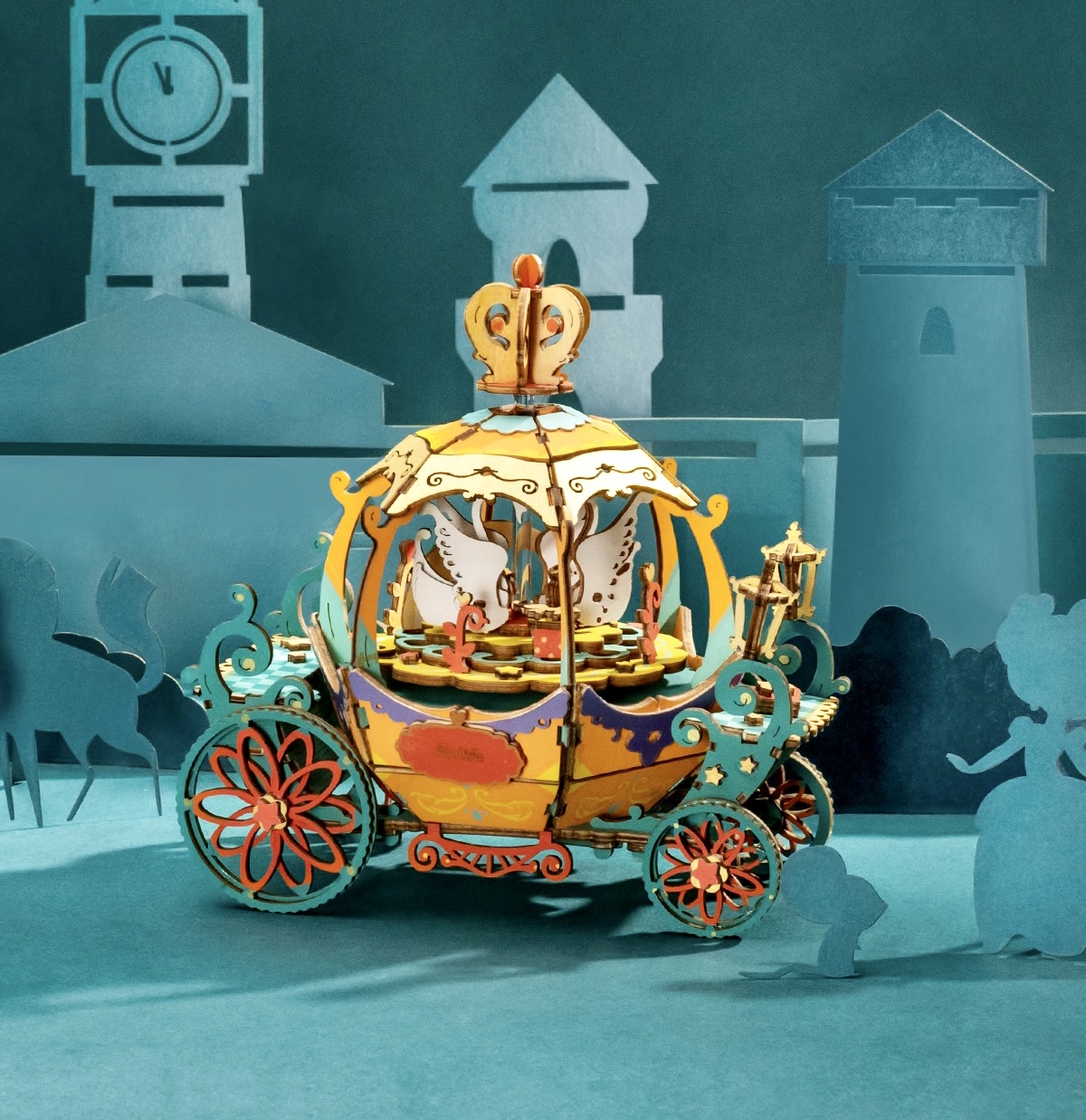 This carriage is incomparably whimsical and feels like it is made from another world of ethereal creatures that you would wish to become real at midnight! It is overly but romantically embellished and adorned with royal figures like crowns, flowery wheels, swans, and middle-age-inspired lamps. The platform where the swans are arranged rotates and produces sweet and heavenly music, perfect for your sleeping lullaby.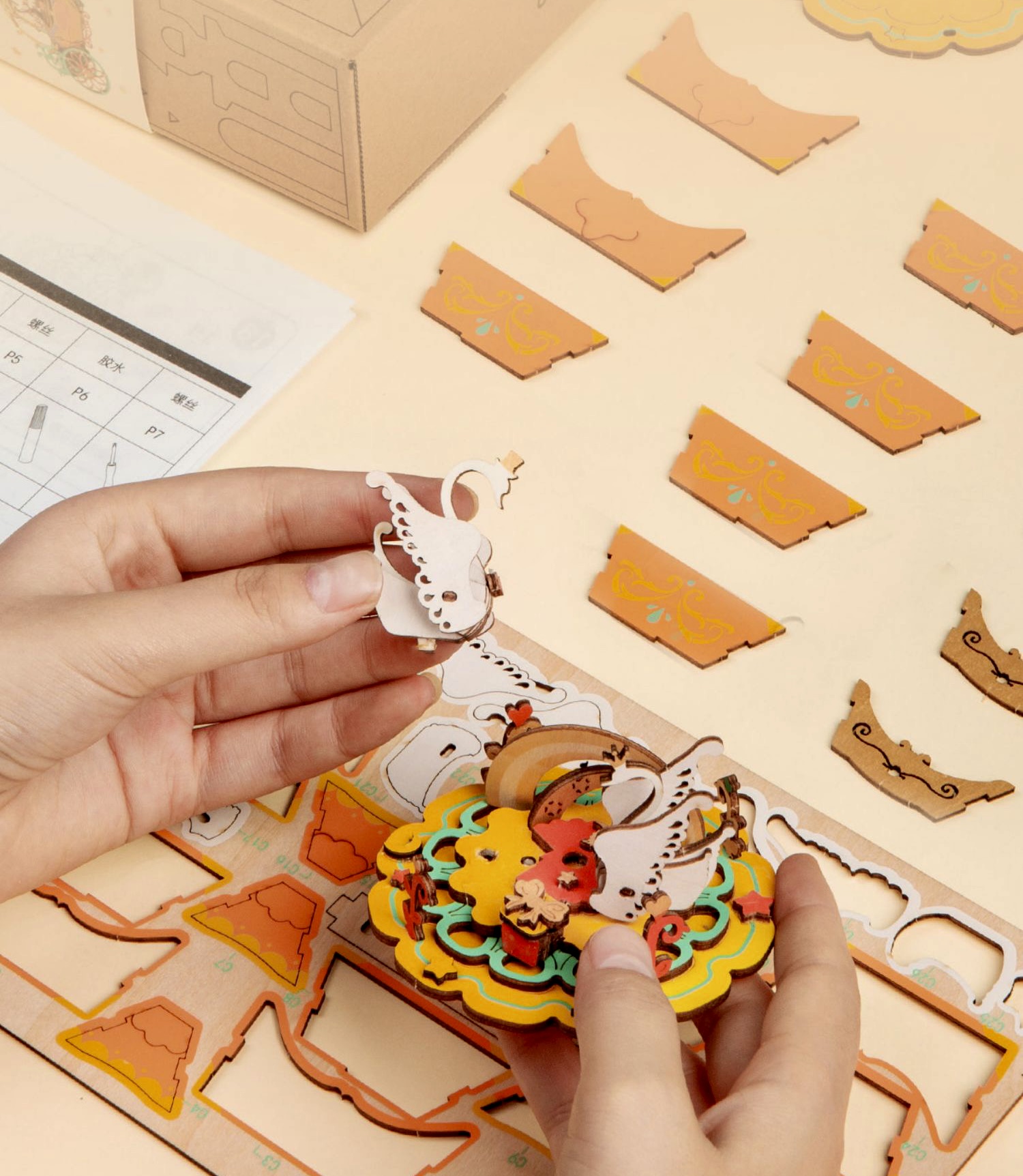 This 3D wooden puzzle comes with 165 pieces and is best for fun activities for kids aged 14 and up. You can also challenge a 10-year-old child to assemble this gorgeous puzzle to ignite her analytic and problem-solving skills. It has a size of 159mm x 162mm so it is definitely something that would always catch your attention! See the item at this link: Robotime-Rolife Pumpkin Carriage
Rolife Pumpkin Carriage 3D Wooden Puzzle
This monochromatic-colored music box puzzle has a design that will inspire you to go back in time to experience riding in this fairytale-like dreamy carriage. This tabletop decor is perfect for placing beside your photo frames, lamps, candles, and vases to take you to a wonderfully loungy paradise at home, listening to the sweet and angelic music that it produces.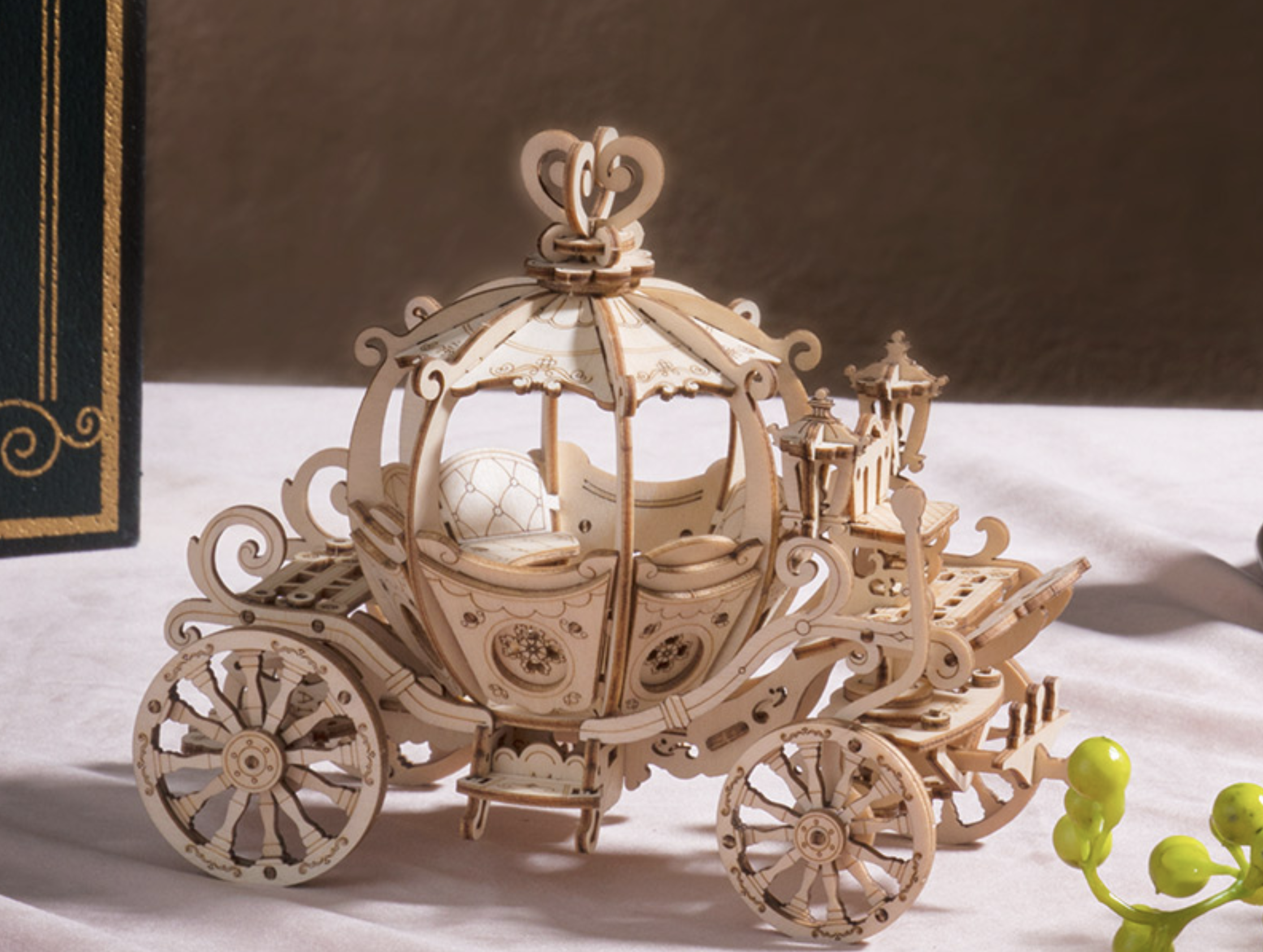 The steampunk design of this pumpkin carriage 3D wooden puzzle makes it more whimsical and versatile to decorate with any other home decor and memorabilia such as a displayed violin or to top on any antique and prized wooden furniture. It has a realistic seating arrangement inside the carriage that will completely encourage you to dream of becoming a royal in a fantasy story!
This puzzle has 182 pieces with level 2 out of 4 in difficulty level, so you have more time to fantasize in front of this magical object. Thus, you can assemble more of this music box puzzle and create a parade of these pumpkin carriages for a more mesmerizing atmosphere it can bring! You can create so many activities because this puzzle has interesting puzzle pieces which everyone can enjoy assembling, plus it can even be beneficial to the mental and intelligence aspects of kids when assembling the tiny pieces of this puzzle. See the puzzle at this link: Rolife Pumpkin Carriage 3D Wooden Puzzle