ROKR Zodiac Wall Clock Mechanical Time Art Engine LC601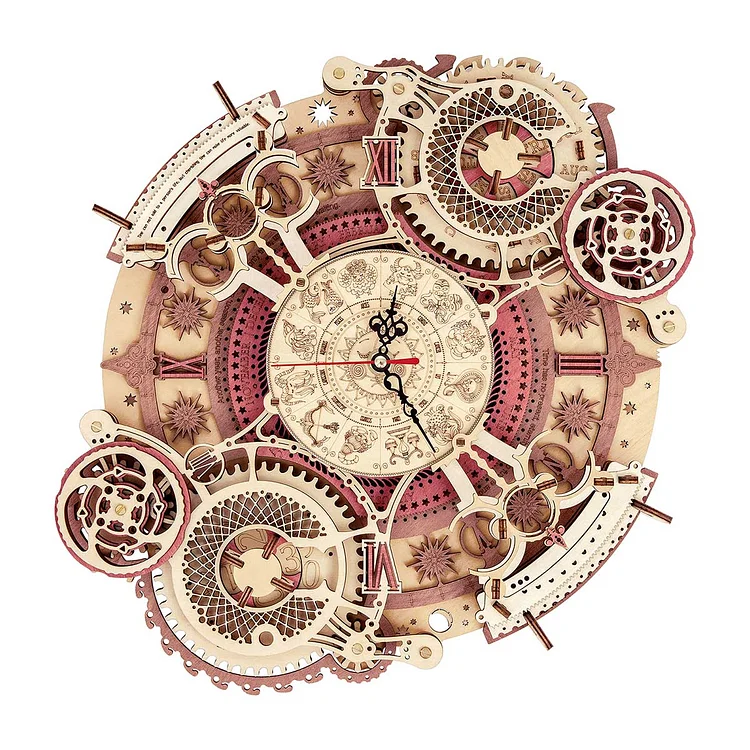 Product information
Assembled Size:
13.2*11.6*2.2"(33.5*29.5*5.5cm)
This ROKR Zodiac Wall DIY Clock LC601 3D wooden puzzle is designed by Miko, a famous European designer, to create a beautiful combination of machinery and time. This ROKR puzzle makes invisible things into tangible artwork that can be transmitted in front of you. As long as you push the corresponding mechanical structure, the clock will tell you the exact time same as the other clock in real life.
*Notes: Due to customs policy, wax and battery(AA*1) may not be included in the package. Wax: you could use ordinary candles, crayons, beeswax, etc.
The two sub-dials represent the date, day of the week, and month respectively, and you can set the date yourself.
The dial is engraved with the twelve constellations of the zodiac, giving it a vintage elegance.
A wooden "click" sound is made when the knob is turned, enhancing the interaction between the wall clock and the user.