ROKR Airplane Control Tower Mechanical Music Box AMK41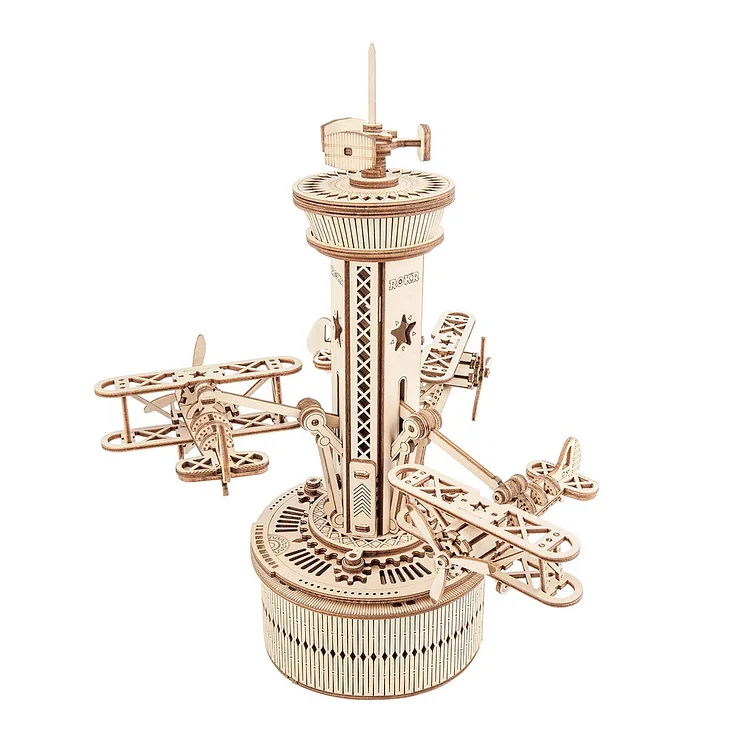 Product information
Assembled Size:
7.7*7.7*9.9"(19.5*19.5*25.1cm)
Rolife Airplane Control Tower music box AMK41 is a mechanical gears 3D woodn puzzle. Different from the appearance of other common music boxes, this one is designed with a combination of a control tower and three rotatable biplanes, which are inspired by the rotating plane ride in an amusement park.

With built-in power movement, the 3 biplanes can rotate with the music - It's A Small World - after wound up. Build this unique music box 3D wooden puzzle with your own hands and enjoy the happiness it brings to you.

Airplane Control Tower is the combination of a control tower and three rotating biplanes. Complex and precise design of the structure, exquisite combination. Playing lovely music after wound up.
*Notes: Due to customs policy, the wax may not be included in the package. Wax: you could use ordinary candles, crayons, beeswax, etc.