Cookery Book Sniffle Mat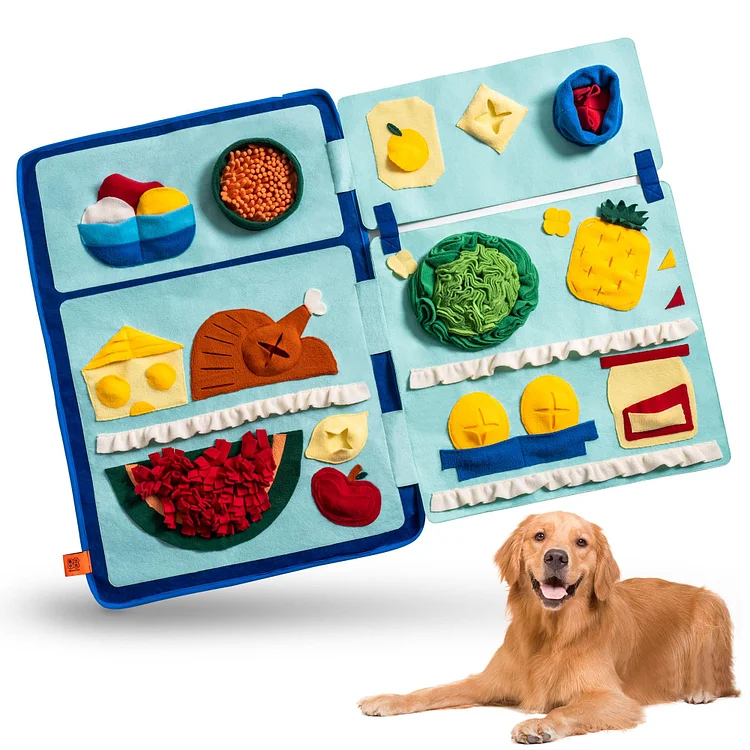 Interactive Smell Training:

This Snuffle Mat is designed to provide engaging and stimulating smell training for dogs and cats. With 15 different training elements, it offers a variety of hiding spots for treats or kibble, encouraging pets to use their keen sense of smell and problem-solving skills to find their rewards.
Slow Feeding and Digestion:

The Snuffle Mat serves as a slow feeder, promoting healthier eating habits for pets. By scattering food or treats across the mat, it helps slow down mealtime, preventing overeating, and aiding in proper digestion. This can be especially beneficial for pets prone to gulping or digestive issues.
Durable and Soft Fabric:

Crafted from high-quality, soft, and durable fabric, this Snuffle Mat is built to withstand your pet's enthusiastic snuffling and pawing. It's safe for pets, free from harmful chemicals, and easy to clean, ensuring long-lasting use and hygiene.