Fried Chicken Snuffle Mat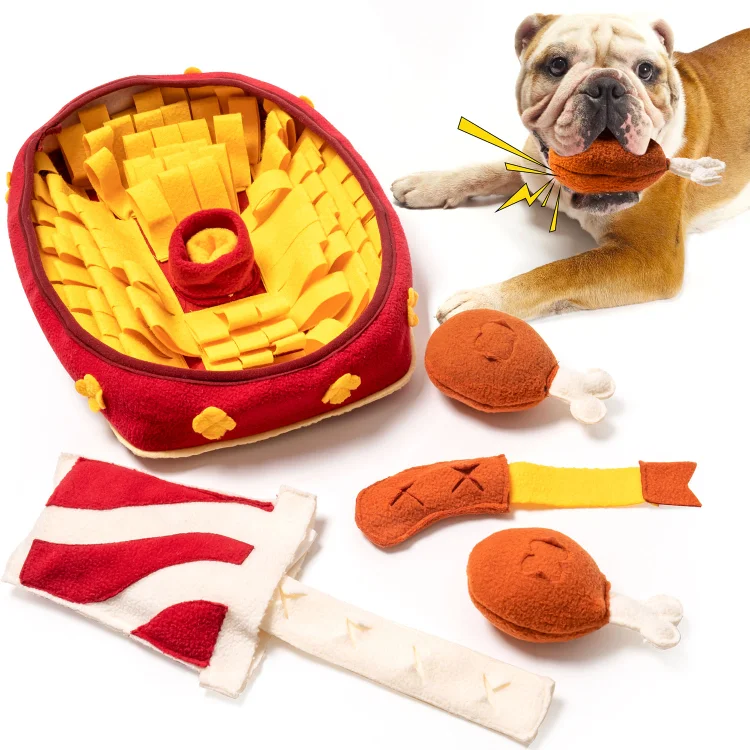 Mental Stimulation: As your dog sniffs and explores the mat, they engage in a mentally stimulating activity that can help keep their mind sharp and focused. It's especially beneficial for dogs who need mental challenges or suffer from anxiety.
Slow Feeding: The Fried Chicken Snuffle Mat promotes slower eating, which can aid in digestion and reduce the risk of digestive problems. It's an excellent solution for dogs prone to gulping their food too quickly.
Interactive Play: Beyond mealtime, this snuffle mat can be used for interactive play. Hide your dog's favorite toys or treats within the mat, and watch as they eagerly search and discover their hidden treasures.