ROBUD Baby Wooden Doll Crib 18inch WRP01
ROBUD Baby Wooden Doll Crib 18inch WRP01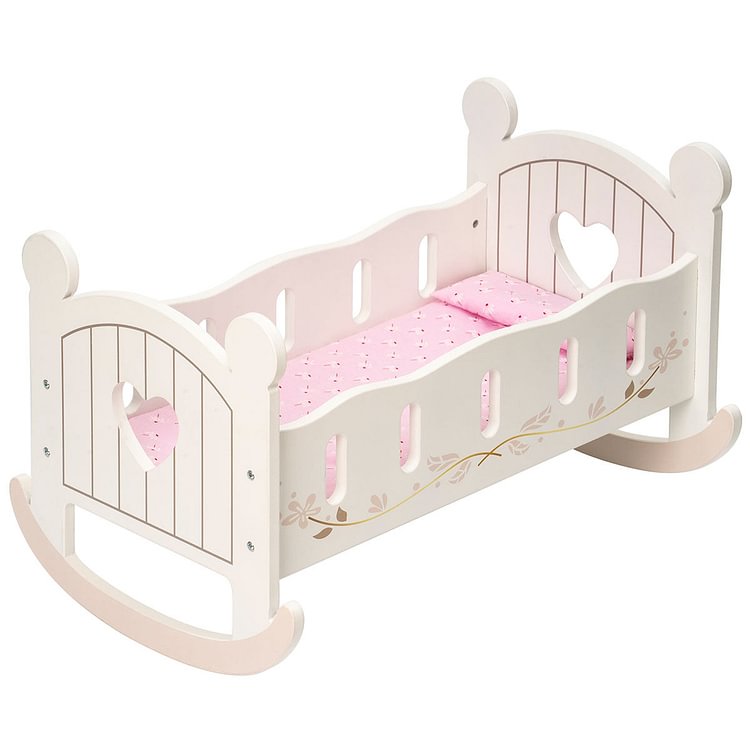 TRADITIONAL DESIGN: baby doll cradle fits dolls up to 20inch long, features a smooth rocking motion.
BABY DOLL CRIB comes with a pillow, doll blanket, and mattress STURDY
CONSTRUCTION: baby crib for dolls ridges and surfaces are constructed smooth, corners are rounded and safe for play.
EASY TO ASSEMBLE: easy to put together baby doll cribs and cradles and the directions were easy to follow. This is something your kids will play with for years. Assembled Dimensions: 21.1 x 13.4 x 12.6 (L x W x H, inch), weight 6.2 lbs.
ROLE PLAYING FUN: girls love to imitate their moms, this rocking doll cradle is perfect for little ones to lays their baby doll down for a nap or for a night of sweet pretend slumber