ROKR Marble Explorer Swingback Wall Marble Run LG503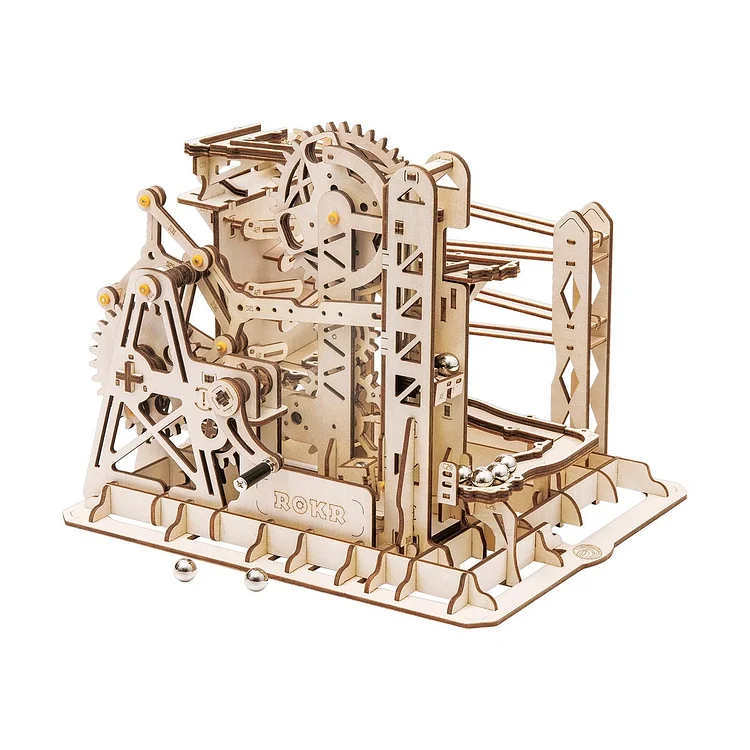 Product information
Assembled Size:
10*9*8"(25.5*22.9*20.4cm)
Robotime-ROKR Marble Explorer Marble Run LG504 is based on great human engineering. The design of this mechanical gears 3D wooden puzzle combines the beauty of science and machines, involving so many small gadgets. Build the marble run set and crank the handle, watch marbles run crazy down the slopes and twisting turns.
SWING BACK RAILS:

LG503 Marble Explorer is a

handcrafted marble run set with a swingback-rail wall. Build it with 219 building pieces and 10 marbles.
MANY GEAR GADGETS: Consists of

a crane lifter as an elevator, swingback rails, 2 straight rails, 2 curve rails, a flip-flop as a switch to drive marbles to 2 paths.

STEM CONCEPTS:

Learn principles of Science,Technology, Engineering and Mathematics(STEM)
HOBBY & GIFT: Precise laser cutting ensure you a fluent building experience. Also a great gift for family and friends.
*Notes: Due to customs policy, the wax may not be included in the package. Wax: you could use ordinary candles, crayons, beeswax, etc.