ROKR Perpetual Calendar 3D Wooden Puzzle LK201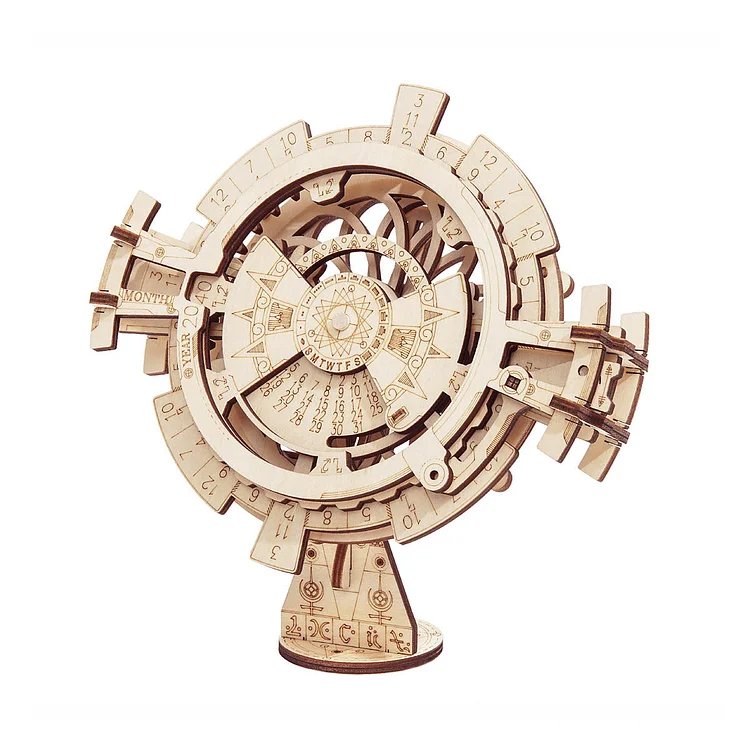 Product information
Assembled Size:
6.9*3.5*6.7"(17.5*9*17cm)
Robotime-ROKR self-assembled mechanical gears wooden desk calendar LK201 is an easy craft for everyone. Precise laser cutting parts make it a fluent building 3D wooden puzzle kit. It can indicate the date from 2018 to 2040. Ideal gift and hobby for any beginners new to building mechanical sets.
EASY BUILDING CRAFT: One-star level of difficulty make it an ideal choice for any craft lover.
DATE OF 2018-2040: Adjust the disk and set your time zone. This 3D wooden puzzle calendar can indicate the year, month, day, and week from 2018 to 2040.
DECOR & GIFT: Elegant home decor for office or desk. Best gift for family or friends on birthday, holidays, or Christmas.
*Notes: Due to customs policy, the wax may not be included in the package. Wax: you could use ordinary candles, crayons, beeswax, etc.