Rolife Nanci at The Age of Twelve Surprise Figure Dolls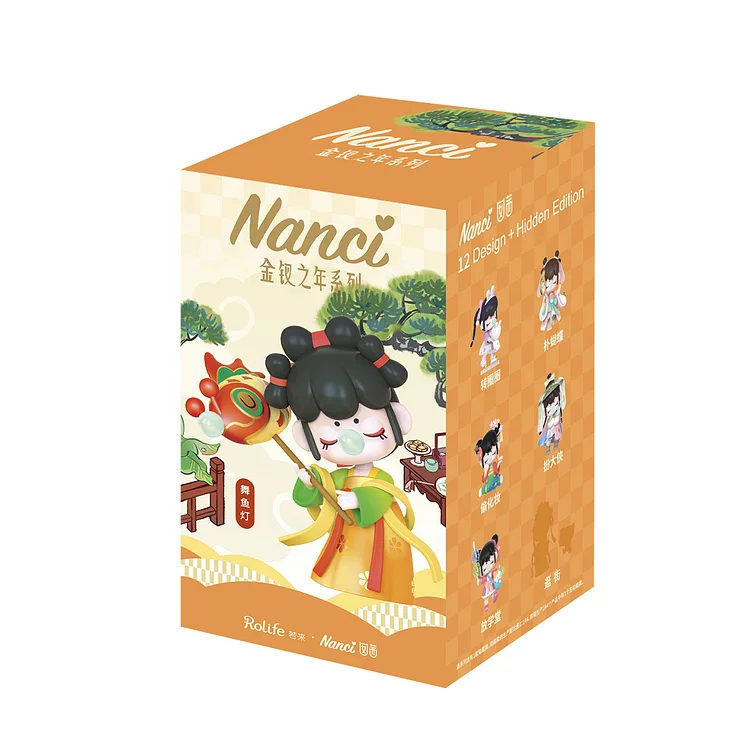 Nanci, with her eyes closed and head tilted to blow bubbles, lives freely in the dream world and boundless imagination. She carries the ultimate romance and clarity of 'Zhuang Zhou dreaming of butterflies' and 'everything is one with me' (From an ancient: Chinese book.Essay on the Uniformity of All Things). She is always feeling another life that is closely related to her own. This is not only a reminder for the designer, SADIE, to look at herself, but also inspires the imagination of everyone who loves Nanci.
Robotime-Rolife is excited to introduce our new Chines style Nanci figure dolls series: 金钗之年. In Chinese, '金钗之年' refers to the age of 12 for women in ancient China. This is the age when young girls are blossoming with youthful charm. They enjoyed their free time - morning reading, snacking, butterfly fluttering, playing with cats, secretly putting on makeup, etc. - so happy and carefree! Rolife has made them into 13 Nanci Surprise Figure Dolls, including 12 different figures and 1 SECRET EDITION figures '逛街(Shopping)'. You will never know what you get until you open the box! This series will be a perfect collection for people who love Chinese culture.