4 Creative Book Nook Shelf Insert Ideas That Bring Magic to Your Bookshelves
4 Creative Book Nook Shelf Insert Ideas That Bring Magic to Your Bookshelves
4 Creative Book Nook Shelf Insert Ideas That Bring Magic to Your Bookshelves
Reading is one of the best skills we should teach our kids at a very young age. Many people think that reading is important because it is a basic skill to acquire. Still, it can also benefit children and adults alike, such as enriching their vocabulary, learning a lot of valuable general information, improving their imagination, and so much more.
Many experts have recommended putting a book nook shelf insert on their bookshelf or desktop to encourage their kids and adults to read and focus on what they're reading. It is important that children and adults alike learn how to enjoy and appreciate reading because it can take them to so many places because of their imagination and the facts they will learn in real life. This article will recommend to you some amazing book nooks to light up your reading corner. One of them is our Robotime Rolife Sakura Densya 3D puzzle Book Nook, which is really popular among our customers these days.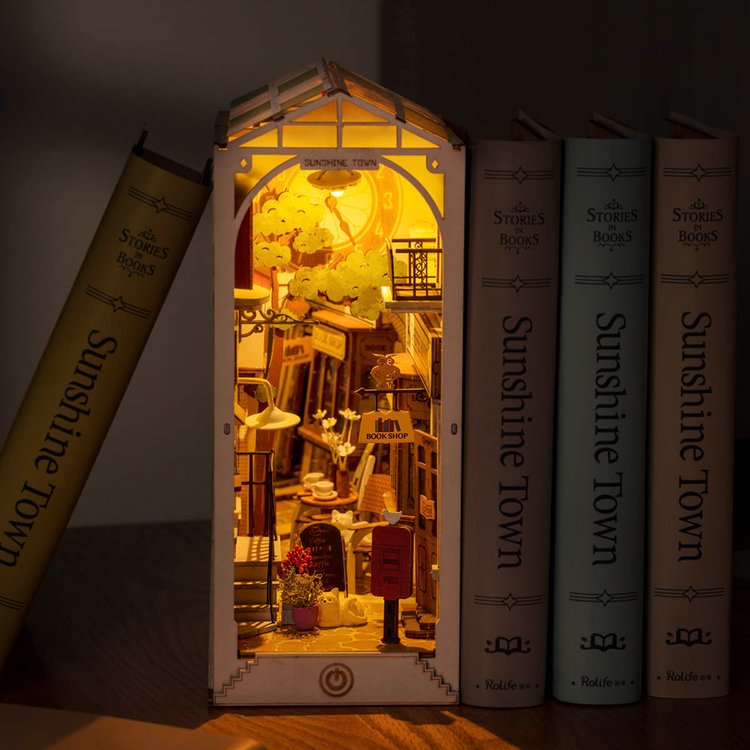 Having a reading nook doesn't mean setting up a couple of bookshelf inserts and calling it a day. It means spending a lot of time thinking about which items go well with reading nooks. One of those is bookshelf decoration pieces in the form of a DIY miniature dollhouse kit. Children and adults must have a great reading space for a book nook, from the books down to the decorations.
Here are some of the best recommendations for a DIY miniature house kit to make your reading book nook look amazing.
This Robotime Rolife Sakura Densya 3D puzzle is great as a bookshelf insert for a reading nook full of books and comics about Japan and Japanese culture. This is perfect for those who love Japanese culture and want to incorporate some design elements into their book nook.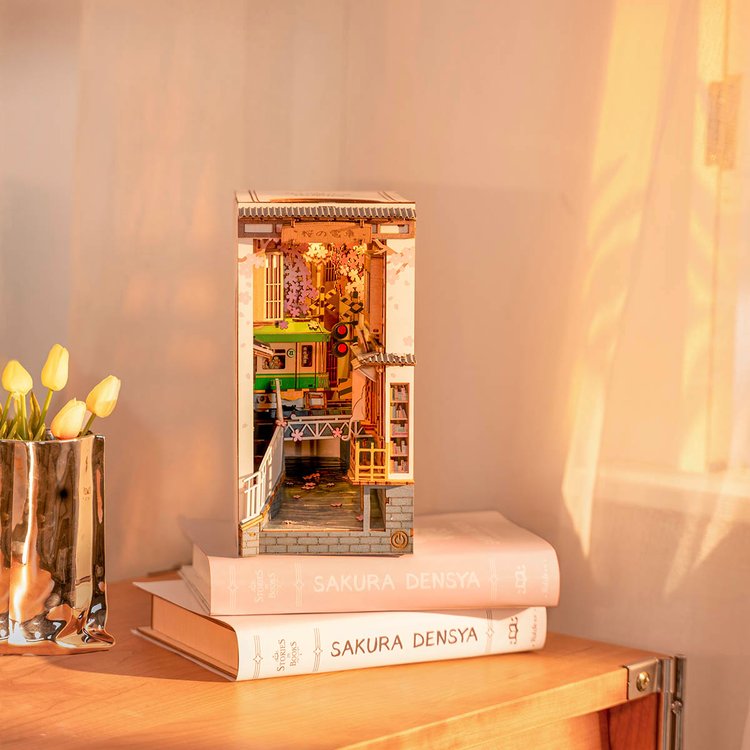 This is easy to make, has intricate designs, and won't look out of place with your reading nook decorations. It is inspired by cherry blossoms or the sakura, known as one of the most symbolic items in Japan. We suggest that once finished, you can put it with some warm lights for the whole ambiance.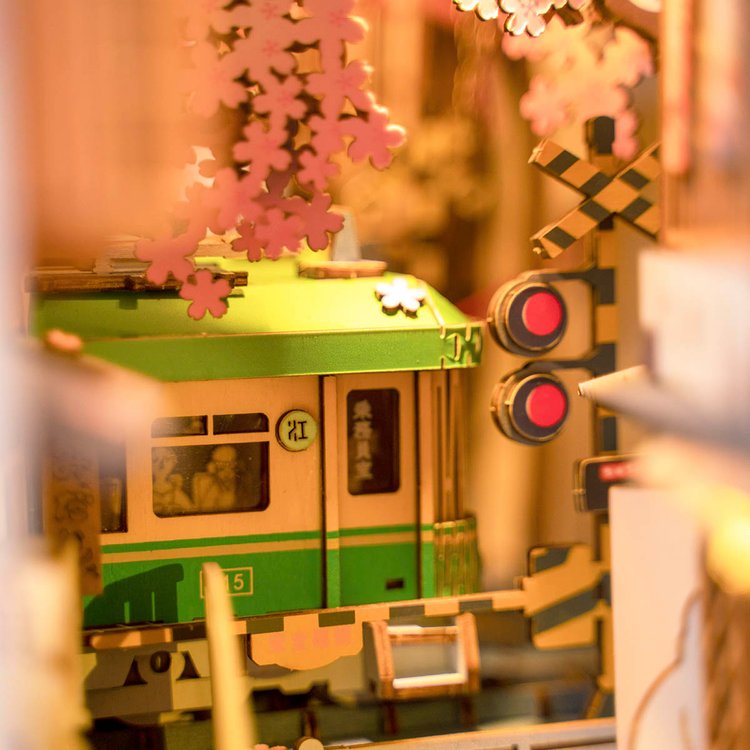 This DIY miniature house is perfect as you fill your reading nook with classics, from Shakespeare's plays to the Canterbury Tales by Geoffrey Chaucer. It is inspired by old English towns of the 17th and 18th centuries, with their warm lights illuminating the intricate details of the town in the miniature.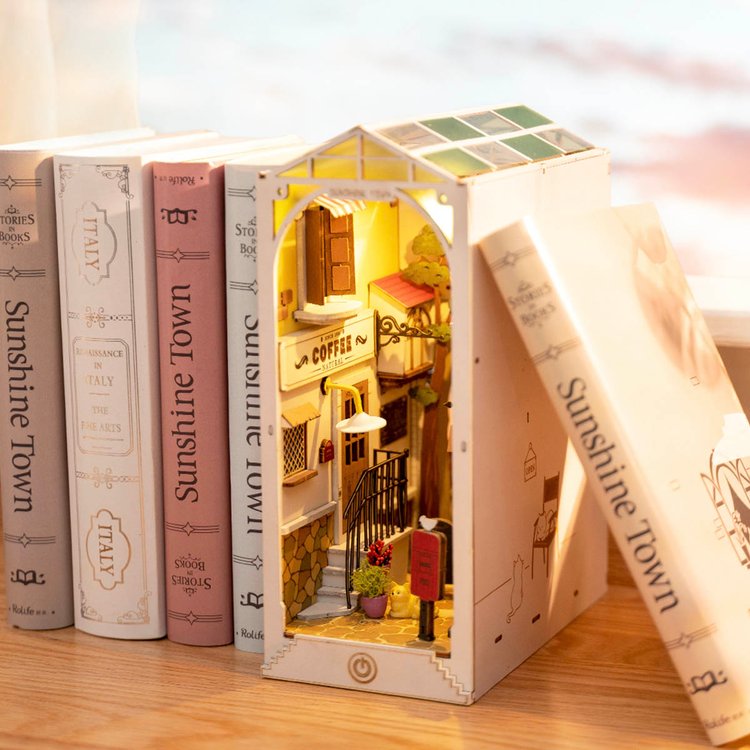 This is perfect for a book nook shelf insert filled with Western classics, and it will truly set the mood once you sit there with a warm cup of coffee and a Shakespeare playbook at hand. It's the perfect miniature house for these kinds of reading nooks. It also elevates the style of your book nook.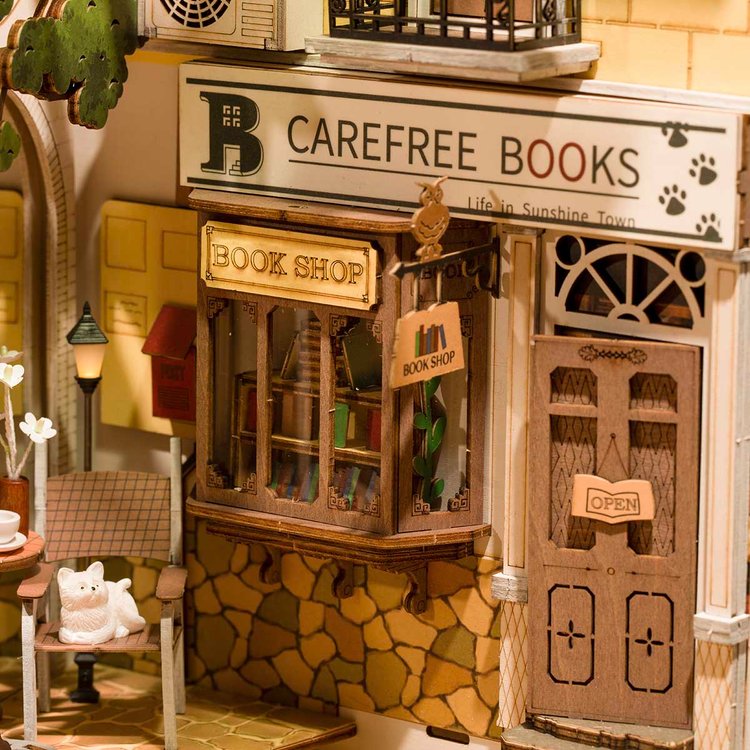 Potterheads, rejoice! This is the ultimate piece of resistance you need for your Hogwarts-themed reading nook. This will complete the feel and your other magically inspired bookshelf decoration pieces, along with your hardbound copies of the Harry Potter novels and the other Hogwarts multiverse books.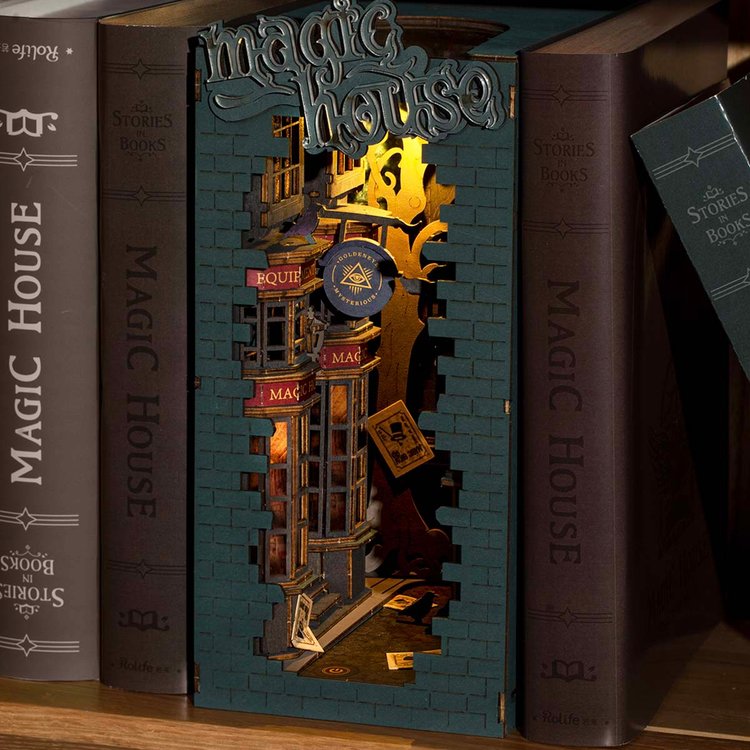 This miniature DIY house is perfect. It instantly reminds you of Diagon Alley. Harry experienced his first taste of magic as he strolled with Hagrid, staring in awe at the many colorful and equally magical shops and stalls on the road. Get that similar thrill when you finish installing this miniature on your book nook.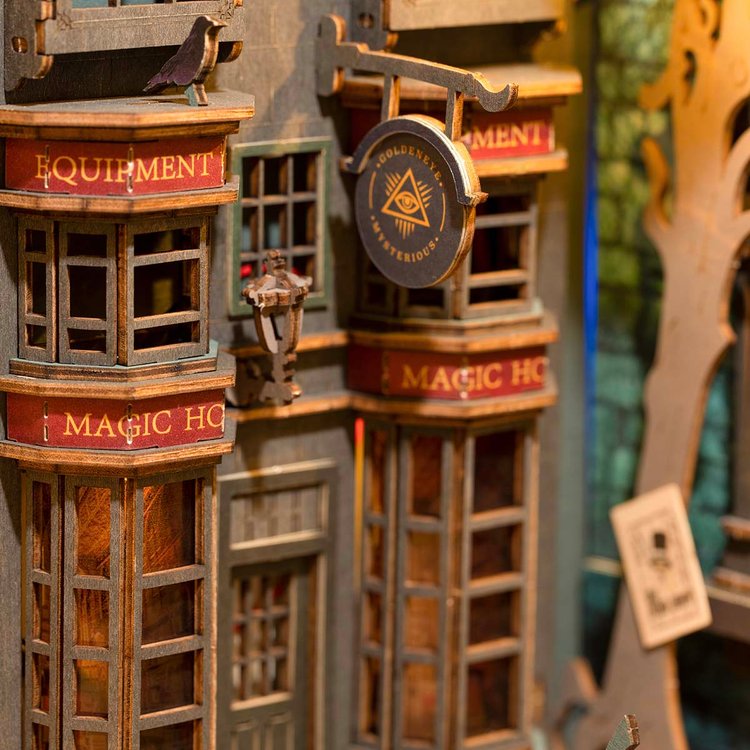 If you are a fan of novels like The Time Traveler's Wife and other related classics, you should have this gorgeous miniature in your book nook. Complete with the iconic train and its other equally gorgeous detailing, this will properly set the mood on your classical-themed reading nook.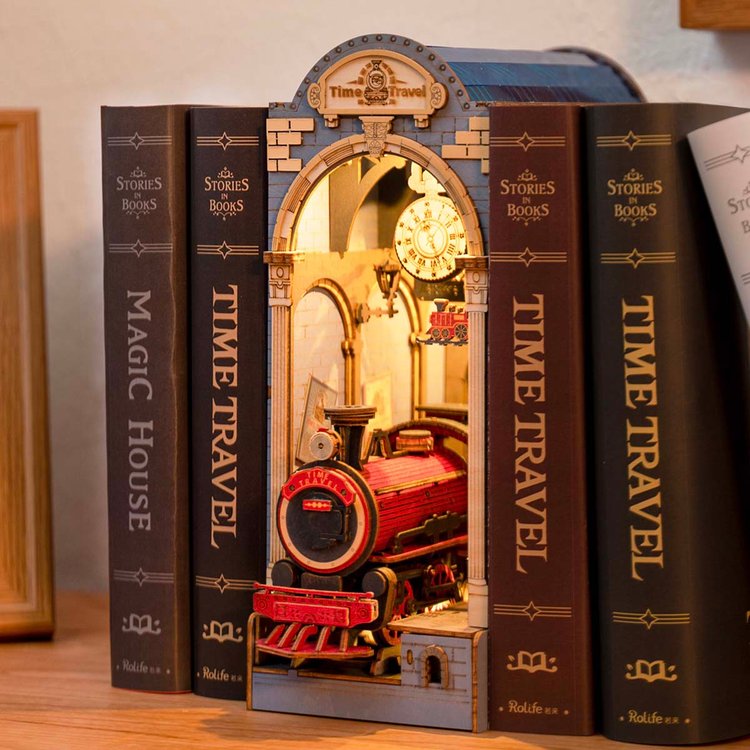 The details in this book nook shelf insert are indeed spectacularly accurate, not a detail out of place. Along with your classical books, this is a great addition to your reading nook to make it more gorgeous than ever. You won't be disappointed at how beautiful this miniature is, especially when you put it under warm lighting. You'll never go wrong with this bookshelf decoration.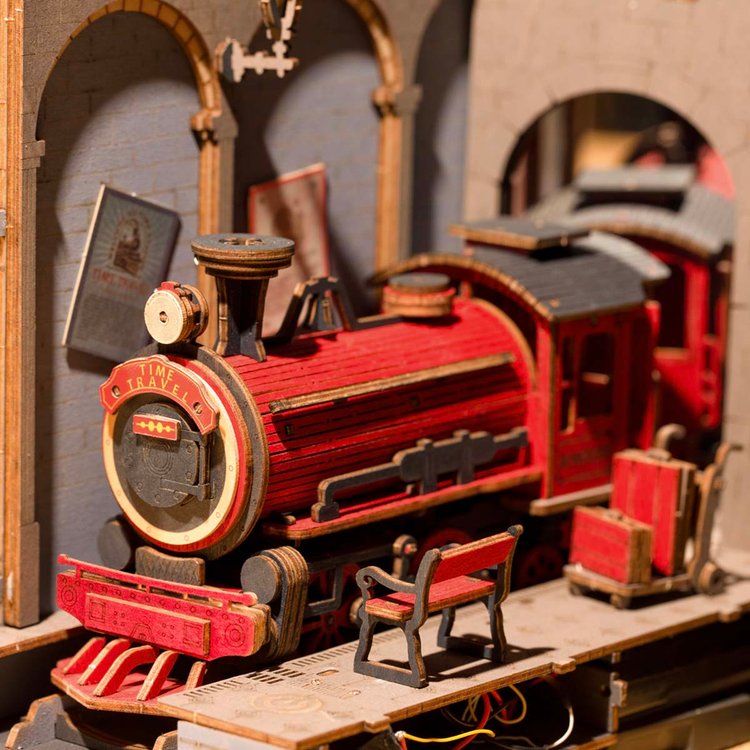 Conclusion
Reading is a fun hobby to have. Having a reading nook that can stimulate your senses and make you further enjoy your reading experience is very important. From the books you will put on the shelves to the bookshelf insert pieces, you should think carefully so that your book nook would look like a comfortable place for you to read. Surely, these book nooks from Robotime would set the atmosphere right off the bat. Enjoy reading, bookworms!