8 Best Car Model Kits: From Easy to Hard Kits
8 Best Car Model Kits: From Easy to Hard Kits
8 Best Car Model Kits: From Easy to Hard Kits
If you're a car lover who loves building things, you've come to the right place. We've compiled a list of the best car model kits for each difficulty level that you can choose from to give you a smooth building experience.
After all, it can be overwhelming for a beginner to build a hard car model while it can be boring for an old-time builder to tackle an easy kit. So, whether you're a beginner wanting to try this indoor DIY craft or an avid hobbyist looking to grow your collection, we have something for you.
The Best Car Model Kits
Before we head on to the list, here are some things to consider when finding the best car model kits for your skill level.
Difficulty Level- This information is your best indication of whether a car model kit is suitable for your skills or not. The higher the number of stars in a Robotime product information, the more difficult it is. The car model kits in this list range from two to five stars.
Pieces- In general, the more pieces you need to work with, the more difficult a kit is. What's more a project with more pieces will require a longer building time.
Assembled Size- The assembled size and scale will give you an idea of how big the pieces you'll be working with are. Smaller pieces are more fragile and more difficult to hold.
Easy Car Model Kits
First, let's start with easy car model kits. These are great for beginners, children, and anyone looking for a straightforward building style.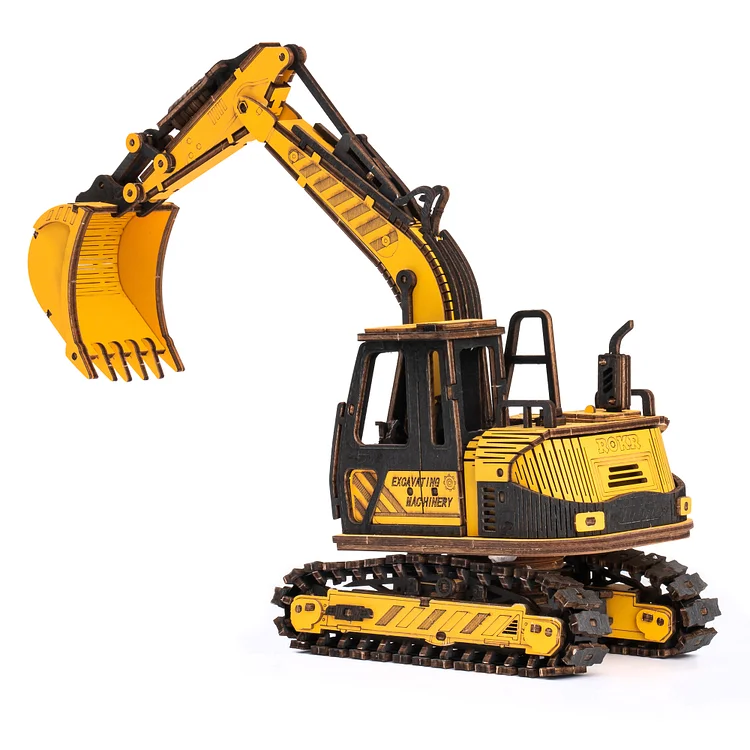 Difficulty Level:★★★
Pieces:395
Assembled Size:210*65*125mm
This is a great first-model kit for beginners, teens, and construction vehicle enthusiasts. Though it looks complicated, the instructions are easy to follow and it only takes about three hours to assemble. It even comes pre-colored so you can focus on the assembly. While this kit is easy to build, it doesn't skimp on the details and stays true to real-life excavators. Even better, it can simulate a real excavator so hobbyists can use it both as a display piece and a cool toy for imagination play.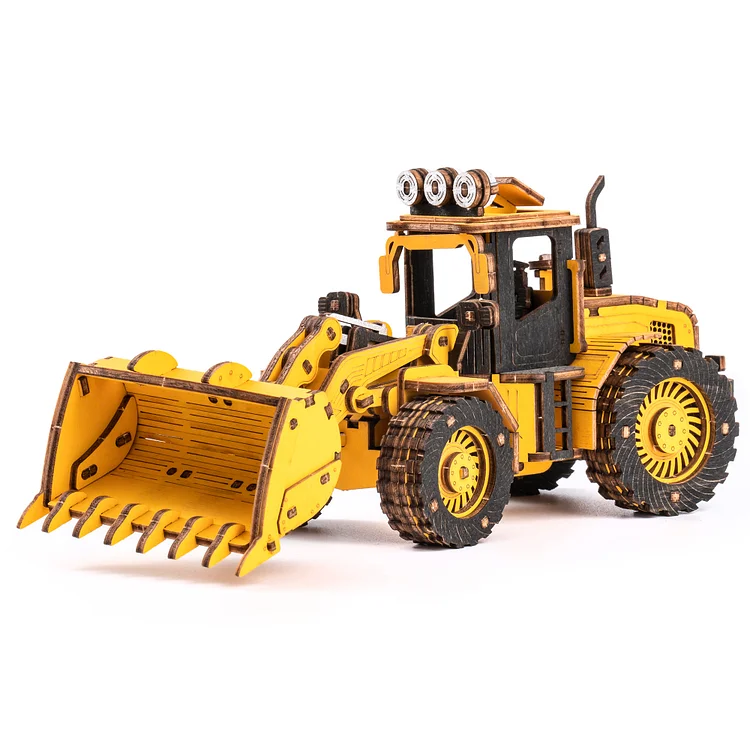 Difficulty Level:★★
Pieces:211
Assembled Size:180*65*90mm
Just like the Excavator, the Bulldozer is part of Robotime's Engineering Vehicle series which is highly suitable for children and teens. The Bulldozer is even easier to build than the Excavator since there are fewer pieces to work with. This means that even new builders will take less than three hours to build this realistic-looking piece. If your kids love the Excavator and Bulldozer, you can also get the Dump Truck, Road Roller, and Forklift model kits to complete the collection.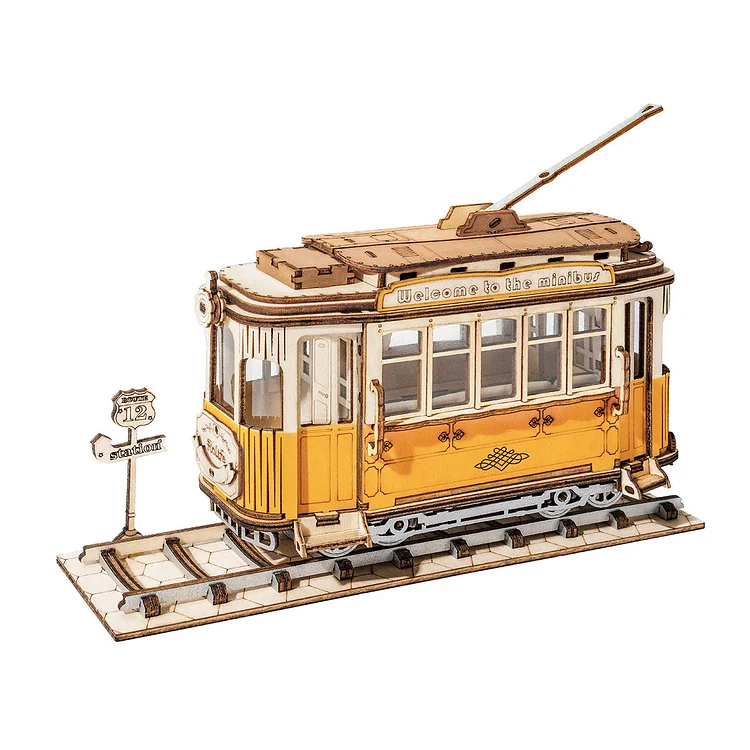 Difficulty Level:★★★
Pieces:145
Assembled Size:H:5.5"(14cm) x W:7.1"(18cm) x D:2.3"(5.8cm)
The Retro Tramcar is a non-motorized model that's suitable for budding hobbyists. At just 145 pieces, assembly time is quick and will take you roughly an hour and a half. Some people do have trouble with the clear plastic sheets for the windows but with a little patience, you'll get them attached in no time. There are also a couple of YouTube videos that you can follow to set up the windows if needed. This small hurdle is worth it, however, once you see the nostalgic finished product that you've created.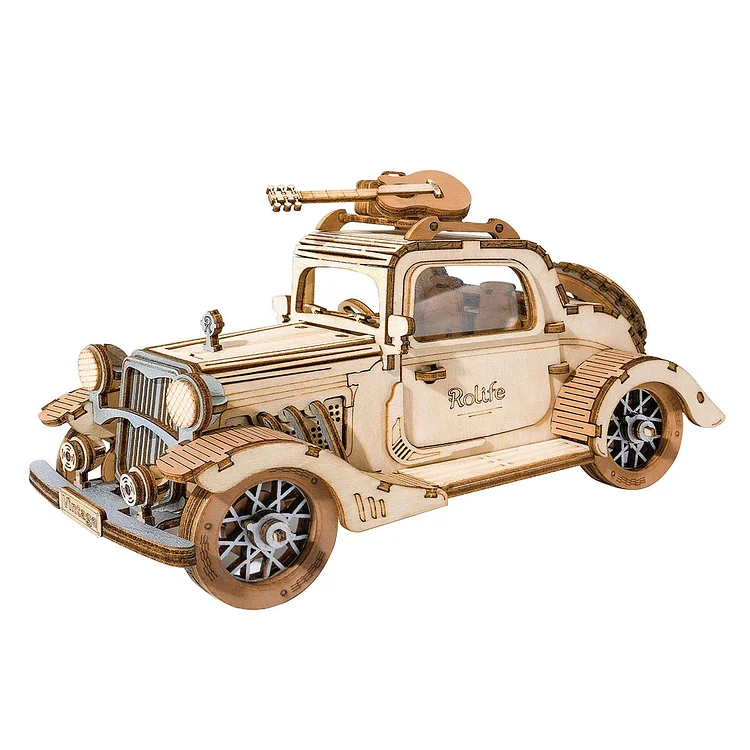 Difficulty Level:★★★
Pieces:164
Assembled Size:H:3.1"(8cm) x W:6.3"(16cm) x D:2.8"(7cm)
The Rolife Vintage Car model is one of our most popular kits for beginners and for good reasons. Not only is its assembly quick and easy, but it also looks very cool. The artisan's attention to detail is amazing and there are features that you can explore like the doors and hood that open. That said, you do have to be careful not to force the small pieces in otherwise they might break. However, you do have some breathing room because it comes with plenty of spare parts.
Car Model Kits for Most People
Next, we have car model kits with average difficulty levels. They're not too easy but not too tough either. These are the model kits that we recommend for hobbyists who have some experience building model kits.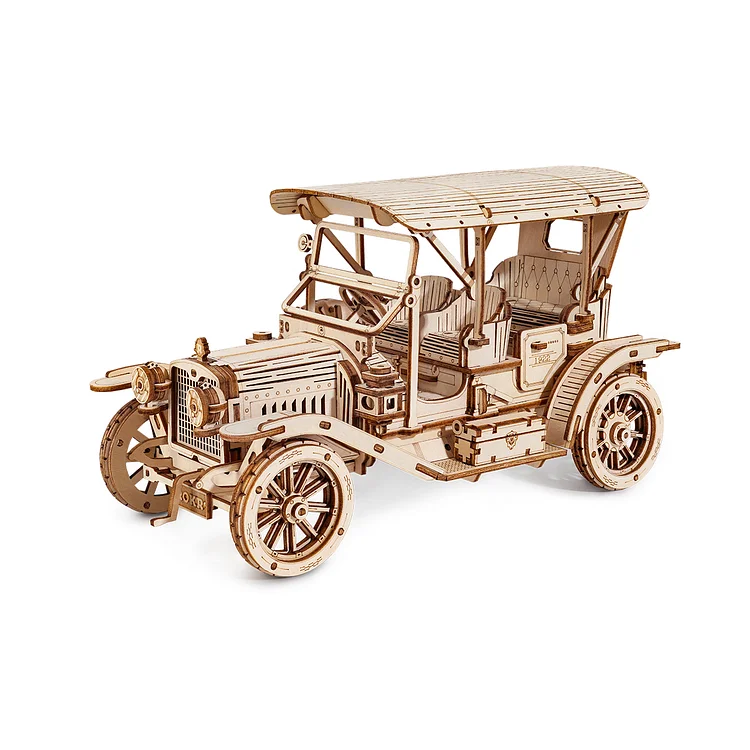 Difficulty Level:★★★
Pieces:298
Assembled Size:190*92*115mm
If the Rolife Vintage Car is too easy for you, then it's time you tackle the ROKR Vintage Car, a dashing 1:15 scale replica of a 1910's automobile. With almost double the number of pieces, the assembly time is up from an hour and a half to four hours. Plus, the higher number of pieces in this antique car model only means that it's more detailed and you'll have more features to explore.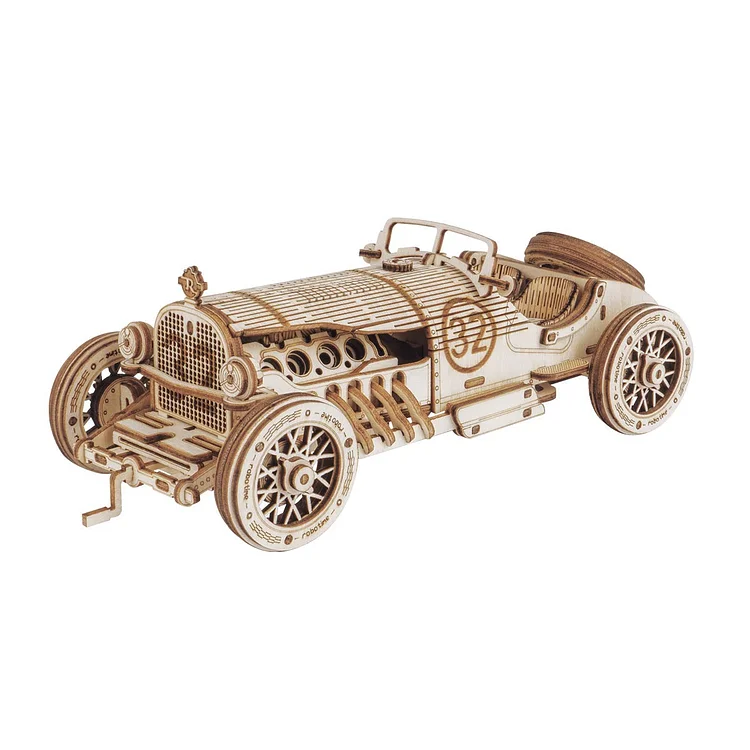 Difficulty Level:★★★★
Pieces:220
Assembled Size:189*80*60mm
For something more sporty, check out our 1:16 scale model replica of a 1910 sports car, the Grand Prix Car. Though it only has 220 pieces, there are some segments that will test your patience and dexterity. Plus, the more fragile parts like the hood and seats will require your gentle touch. You do have the second chance parts to fall on though should you ever break a piece. It's beautiful as it is but you can also use some acrylic paint to truly make it your own.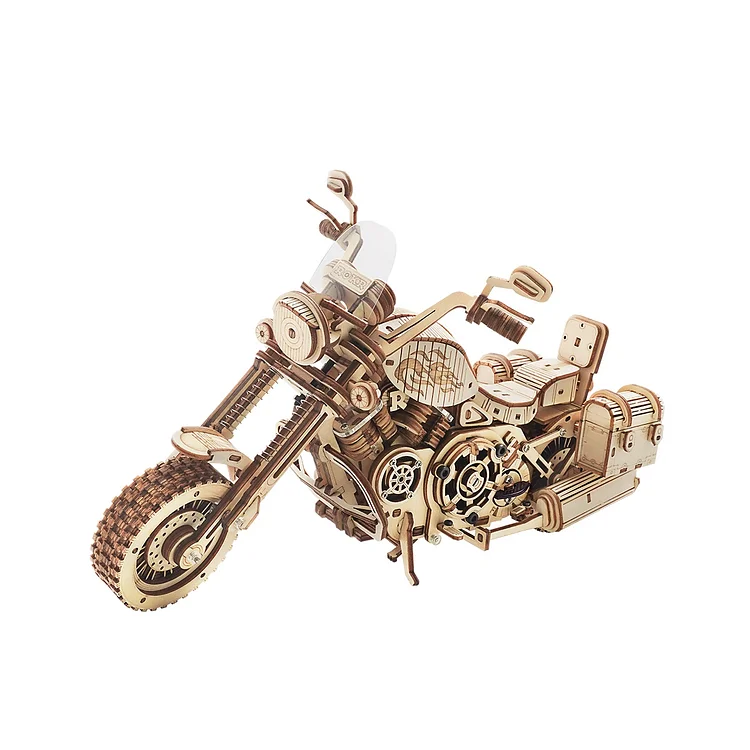 Difficulty Level:★★★★
Pieces:420
Assembled Size: 375*177*206mm
The last model kit of medium difficulty on our list is the Cruiser Motorcycle which can actually run for several feet with its engine pistons moving like the real deal. Given that it's a mechanical model with 420 pieces, it is a fairly difficult model that will take you about five hours to assemble. This is when you'll truly appreciate the detailed manual and the precise laser cuts which make the assembly process as smooth as possible.
Hard Car Model Kits
For experienced model builders who enjoy the complexities of a highly difficult project, these are the perfect car model kits for you.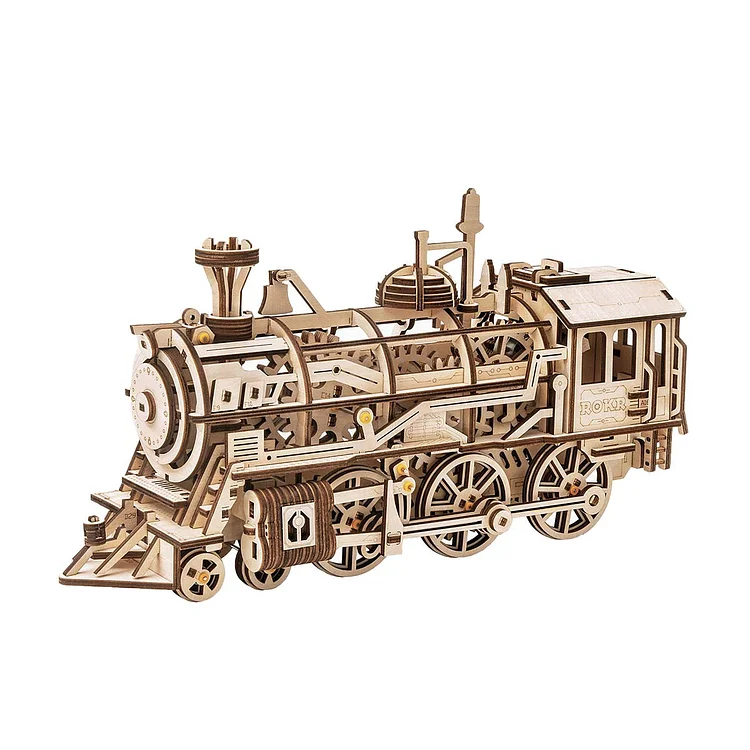 Difficulty Level:★★★★★
Pieces:350
Assembled Size:H:7.3"(18.5cm) x W:14.6"(37cm) x D:4.7"(12cm)
If you're confident in your skills as a builder and are looking for a challenging project that you can call your masterpiece, then look no further because we have the Locomotive model for you. Don't be fooled by its mere 350 pieces because this exquisitely designed train model comes with springs and gears that make it a very tough opponent. These springs and gears make the wheels and steam whistle move when you wind it up. Once you've completed this model, its moving parts, along with its remarkably detailed body, will give you an incomparable feeling of accomplishment that far outweighs the hardships you faced during its assembly.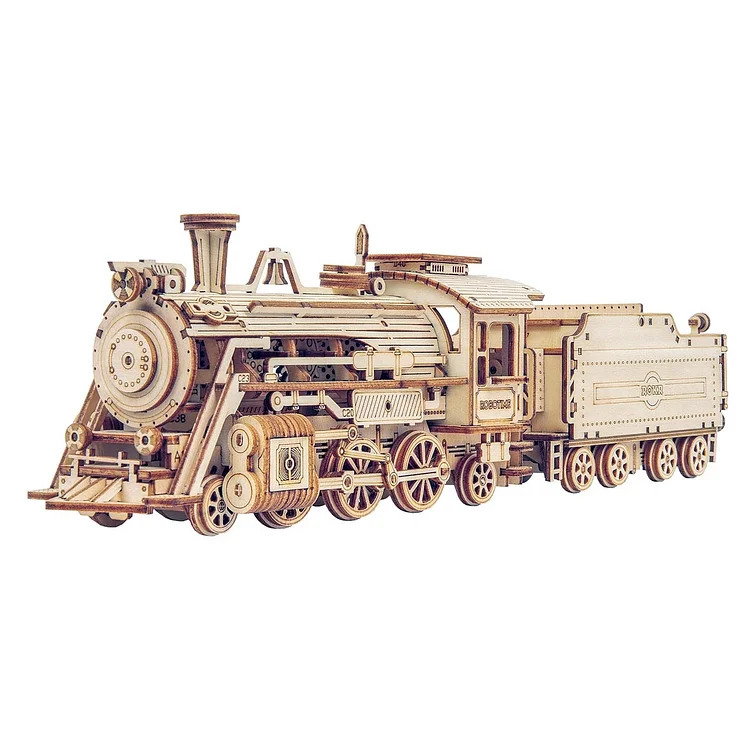 Difficulty Level: ★★★★
Pieces: 308
Assembled Size: H:3.2"(8.2cm) x W:12.1"(30.7cm) x D:2.6"(6.7cm)
The Prime Steam Express is another model kit that will test your skills as a seasoned builder. Since it isn't a mechanical model, it is not as difficult as the Locomotive, but its complicated build should offer enough challenge to satisfy your thirst for a difficult project. It has plenty of little details that add to the charm of this 1:80 scale model of an 1860s steam train like the steam whistle, shaft wheels, and detachable tender.
Final Words
Picking a suitable car model kit that's on par with your skill level is crucial if you're looking for an enjoyable building experience. Beginners can gradually work up to projects on a more difficult level as they acquire the necessary skills and techniques to tackle more complex projects. Meanwhile, pro builders can always take on easier model kits whenever they're itching to build something but don't want something too complicated.
Either way, Robotime has paved the way for a smooth building experience for you with precisely laser-cut pieces, a detailed manual, and some spare parts that you might need.
Shop more like this: Car models 3D wooden puzzles