How to Make A Diagon Alley Book Nook for Beginners?
How to Make A Diagon Alley Book Nook for Beginners?
How to Make A Diagon Alley Book Nook for Beginners?
Wingardium Leviosa!
Stupify!
Avada Kedavra!
Harry Potter has become a cornerstone in the childhood of Millennials and even their parents. For most fans, the places where Harry and his friends traveled to fight off enemies have become their solace, happy places, and safe spaces. The wizarding world full of twists and turns is genuinely a work of art, and now you can have a piece of it at your home.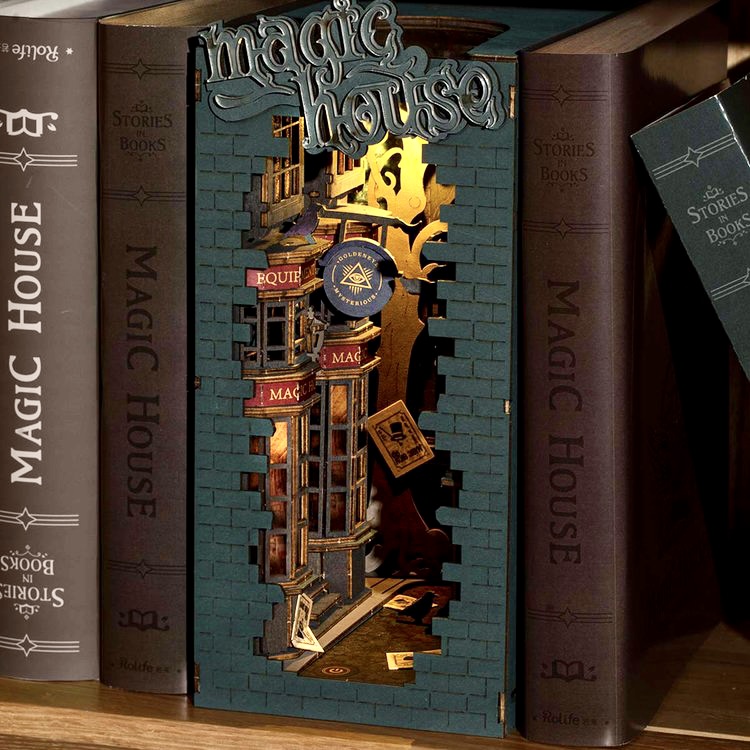 A Harry Potter-themed book nook kit has become all the rage for Potterheads around the world. It's a subtle way to bring the wizarding world into your home. This article will look into how to make your own Diagon Alley Book Nook and give your shelves some extra magic.
What is Diagon Alley?
Diagon Alley is a shopping street in the wizarding world of Harry Potter. It is hidden from the Muggle world and can only be accessed through a magical entrance. It is full of shops selling things like wands, robes, potions, and other magical items. There is also a bank where wizards can exchange currency and deposit their money.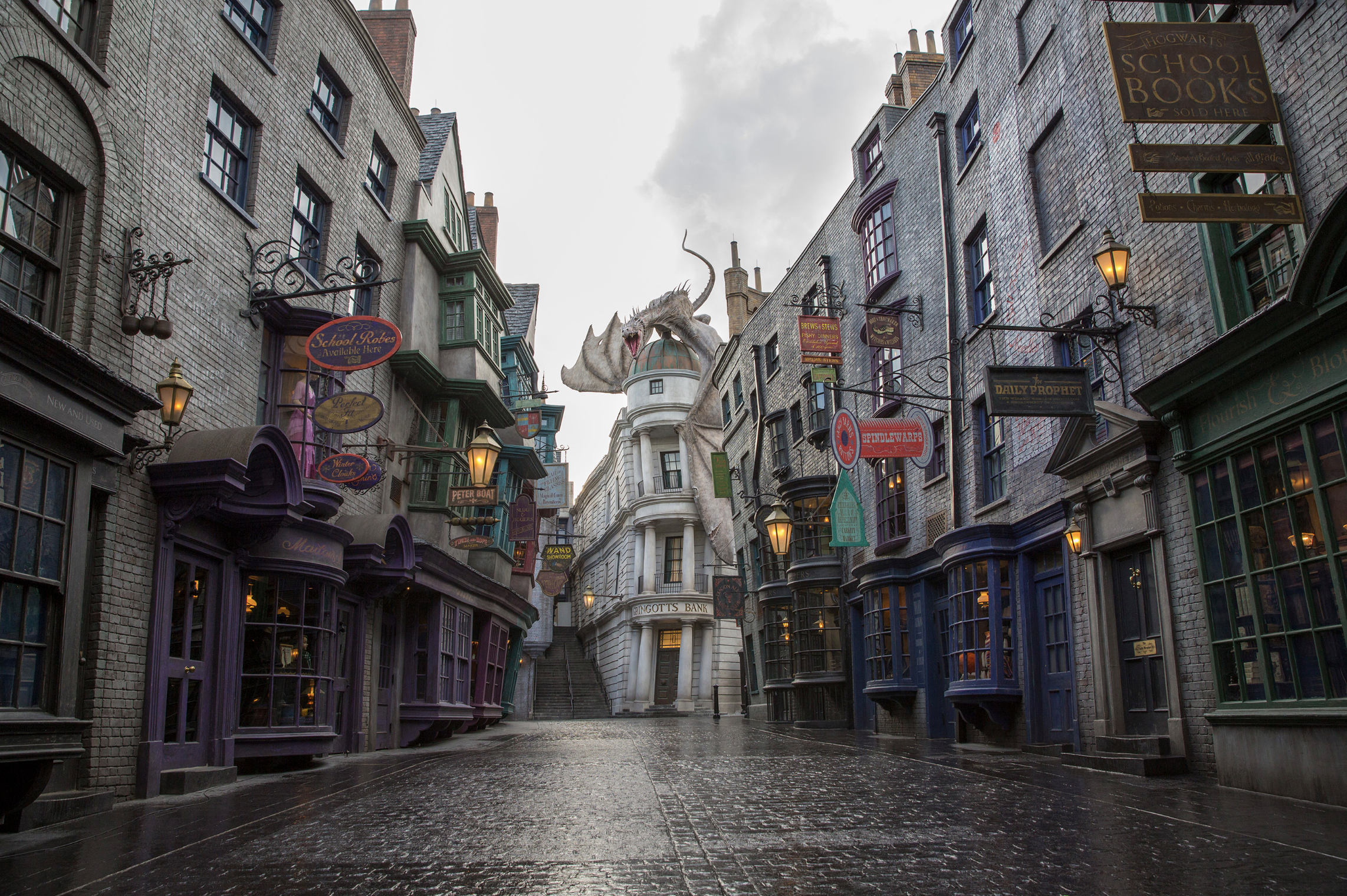 Diagon Alley is a popular place for wizards to shop and socialize. Many of the shops here are family-owned businesses that have been passed down through generations of wizards. The Alley is always busy and bustling with activity. It's a fascinating place full of mystery and magic! This iconic location in the Wizarding World can be a subtle addition to your home with the help of a miniature house kit that turns into a Diagon Alley book nook shelf insert.
@robotimeonline_official new arrival! Diagon Alley book nook~harry potter fan don't miss it
Steps to building a Diagon Alley book nook
The Rolife Magic House DIY Book Nook is a beautiful product that allows Potterheads to bring the wizarding world into their homes. This Diagon Alley book nook has a total of 216 pieces, including the facade, signages, and the whole box of the book nook.
It's an easy snap-together piece that you can build in just minutes!
Layout all the pieces first -Laying them flat on your table will help you see what all the pieces available are. This will make the process faster as you continue the build.
Build the facade of the buildings - The easiest way to start the building is to put together the facade first. Lay down the large flat pieces (walls) and add the windows, ledges, doorways, etc. You will know if the pieces are stuck together correctly if you hear an audible snap.
Build the details- Once you're done with all the large solid structures, you can go ahead and build the more minor details of your Diagon Alley book nook. Included in the kit are store signages, light sources, etc.
Color in details- The parts come pre-colored, but there will be some parts wherein you need to add some pigments. This part is where you can make your bookshelf insert your own. You can change the pigment, strokes, whatever it is to make it your own creation!
Do a Final Check - Before you store it wherever you want, do a last check of all the pieces. Make sure that everything is snapped together so that you won't have anything falling off in the long run.
Clear space on your shelf- Once you're done with the whole build, you can go ahead and find the perfect spot for your Diagon Alley book nook. This would be perfect if in between a few sets of books with a darker shade so that it would blend in. If the miniature house kit is the same shade or color as your wall, you can lay it right beside a wall as if it was protruding out of it. You can even just leave this on your desk, a little reminder of the Wizarding World. Make sure that wherever you place your Diagon Alley book nook, it is away from moisture and possible fire hazards.
You can also watch our TikTok video below for a quick step-by-step tutorial!
@robotimeonline_official It can also be used as a night ligt!💡Rolife Magic House 3D Wooden DIY Mini
You now have a piece of the Wizarding World in your home! This book nook will be a creative conversation starter when you have visitors over. It is also just a nice little quirky piece to have at home that shows you were once a devotee of Harry Potter and his adventures.
This piece takes roughly 4 hours to build, something you can enjoy in your downtime alone or a great way to introduce your childhood favorite to your kids. Apart from this Diagon Alley book nook, we also have other bookshelf inserts that you could build with your hands, such as Sakura Densya book nook and Sunshine Town book nook! Check out our amazing book nook kits collection to discover more!