Learn About Miniature House Scales
Learn About Miniature House Scales
Learn About Miniature House Scales
No matter if you're a new or experienced miniature house hobbyist, one of the things you'll come across a lot is scales. A scale describes the size ratio between a full-sized item and its miniature counterpart. You'll need this information to mix and match dollhouse furniture. It's useful as well when determining which miniature house fits your crafting skills.
Miniature house scales have two numbers with a colon or dash between them. For example, 1:1 or 1-1. A 1:2 scale means that the dollhouse is half the size of the original and so on. Here's another way to explain it. A 1:16 scale means that every 16 inches in real life is equal to one inch in miniatures. Basically, the larger the second number, the smaller the miniature house is.
The standardized size for dollhouses are 1:6, 1:12, 1:16, 1:24, and 1:48. However, there are also miniature manufacturers like Robotime that offer custom sizes like 1:18, 1:20, and 1:30.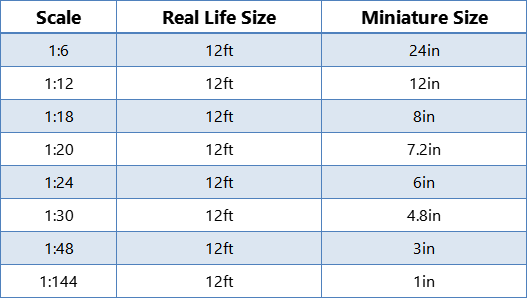 Read on to know more about each scale.
1:6 Scale - Playscale or Fashion Doll Scale
Just as its name implies, you'll typically see the 1:6 scale in fashion dolls like Barbie, collectible action figures, and Japanese 'Re-Ment' accessories and play foods. 6 inches in real life is equivalent to 1 inch in miniatures.
1:6 scale dollhouses are often regarded as children's toys because they're easier to grasp and are usually made of plastic. As the largest of the dollhouse scales, one of the factors you need to consider when buying 1:6 miniatures is whether you have enough space to accommodate it.
1:12 - One-Inch Scale
Also known as the one-inch scale, the 1:12 scale has been the most popular miniature house scale ever since it was chosen for Queen Mary's 1924 dollhouse. Though easy conversion can be another reason for its popularity since 1 foot in real life equals 1 inch in miniature life.
Because of its popularity, this miniature house scale is widely available. However, its larger size means that more space is required if you want to create involved scenes.
1:16 - ¾ Scale
Sometimes referred to as the ¾ scale, this was popular during the 1930s to the 1950s. In this scale, an inch in miniature life is 16 inches in real life or ¾ inch for each foot.
1:18 - ⅔ Scale or Lundby Scale
In this scale, 1 miniature house inch is equivalent to 18 inches on a real item. A lot of our Rolife DIY Miniature Houses like Cathy's Flower House, Simon's Coffee Shop, and Lisa's Tailor Shop use this scale.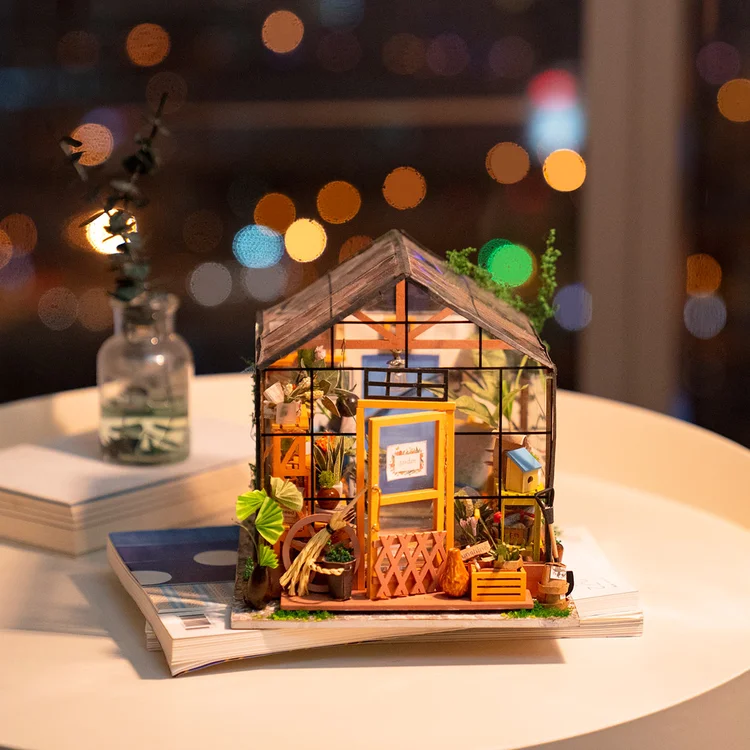 1:20 Custom Scale
This is one of the miniature house scales that Robotime uses the most. Every 20 inches in real-life items measures 1 inch in the dollhouse world. It's perfect if you want something small that's still easy to work with. The Cozy Kitchen, Kiki's Magic Emporium, and the Rainbow Candy House are some examples of the Rolife DIY Miniature House Kits that utilize this scale.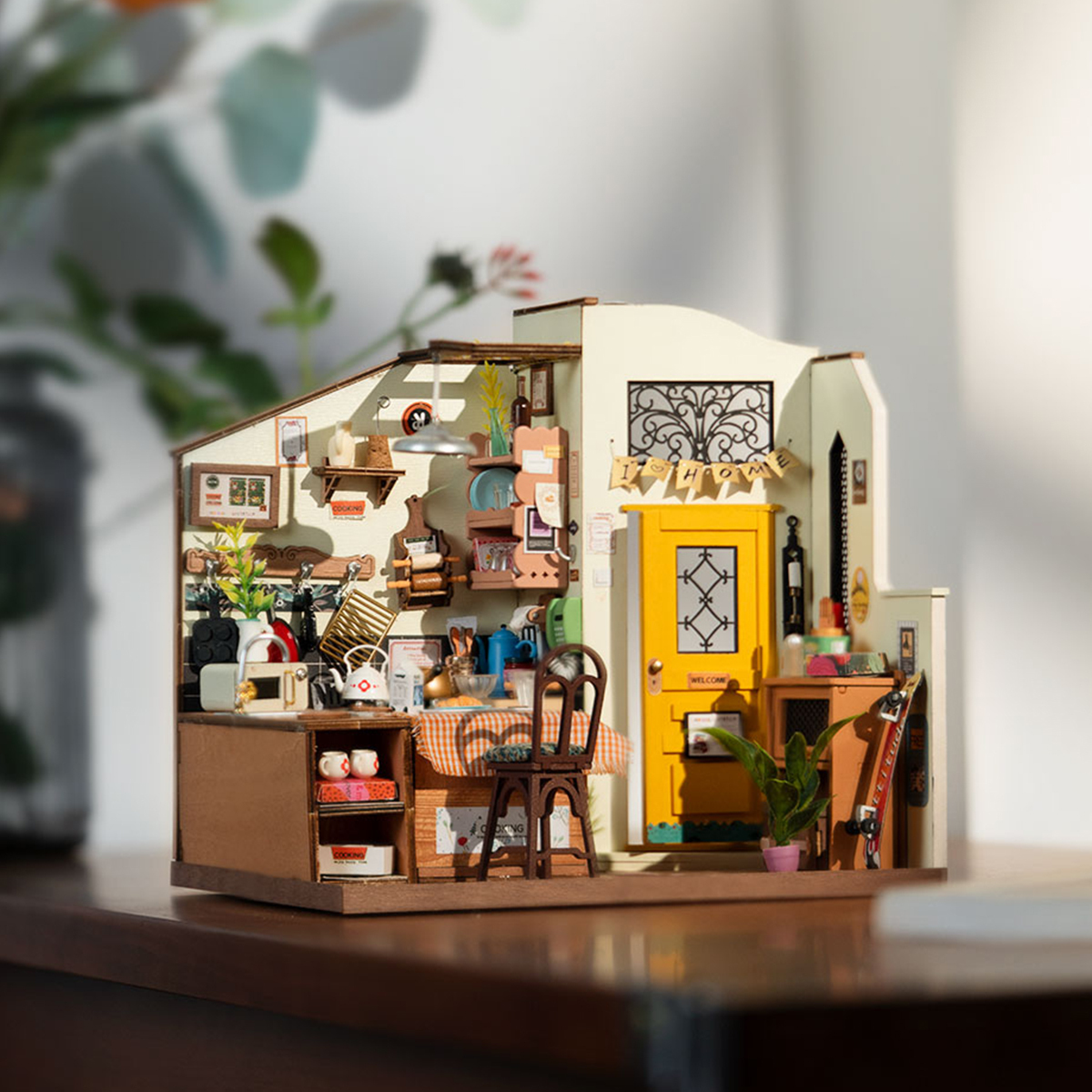 1:24 - Half-Scale Miniatures
The once popular 1:24 scale is making a comeback in the miniature world with some European manufacturers producing 1:24 counterparts to their 1:12 kits. A real-life item measuring 1 foot is equal to half an inch on this scale. Perhaps the renewed popularity of this scale has to do with the smaller space requirements, making street scenes easier to accommodate. If you're interested in giving this miniature house scale a try, check out the Rolife Super Creator Fascinating Bookstore and Double Joy Bubble Tea.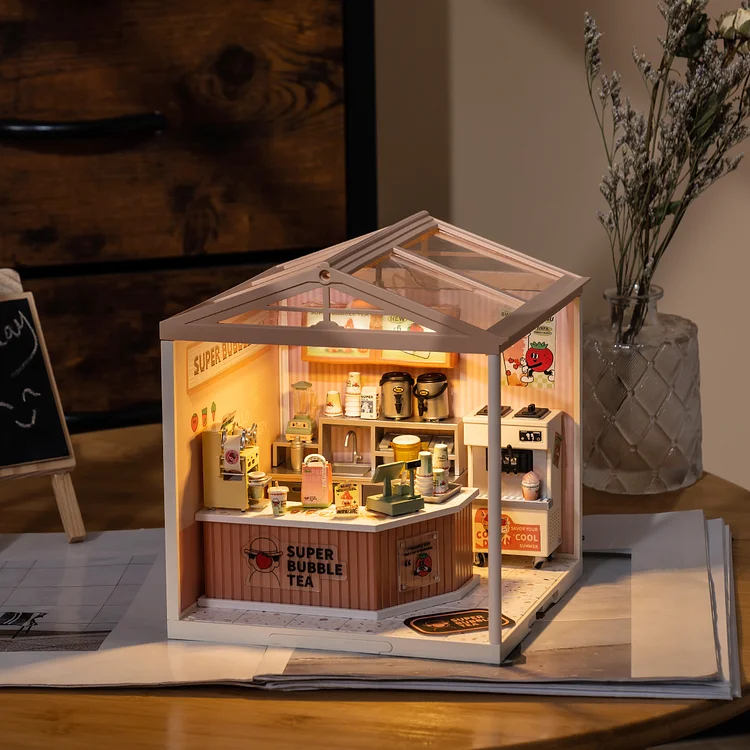 1:30 Custom Scale
For builders who don't have a lot of space, Robotime has a custom miniature house scale sized 1:30. This means that a 30-inch real-life item will only measure 1 inch in miniature life. Some of our 1:30 scale miniature house kits include the Childhood Toy House, Dreaming Terrace Garden, and Island Dream Villa. The great thing about these kits is that they might be small but our artisans have made sure that they're still very detailed.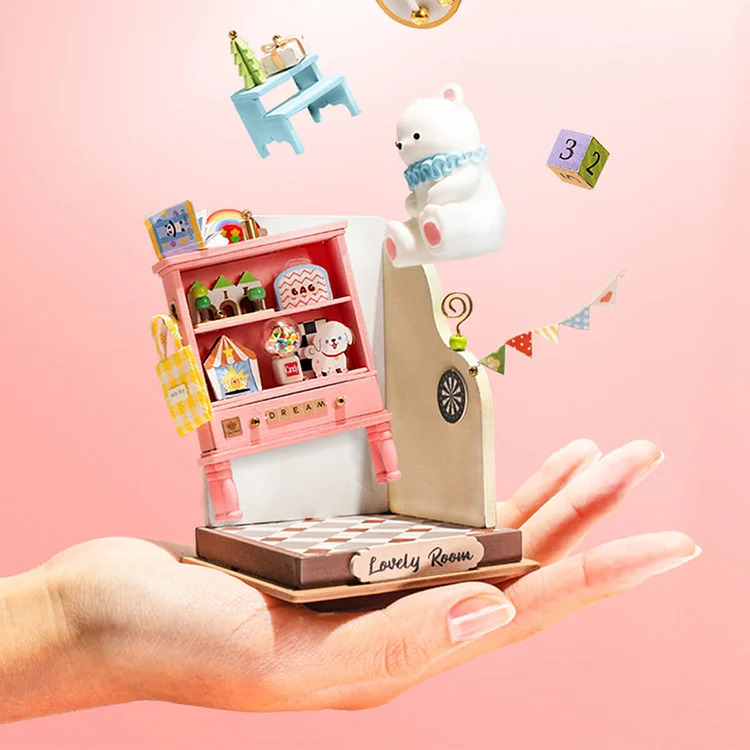 1:48 - Quarter-Scale Miniatures
Quarter-scale miniatures might be much harder to find than 1:12 and 1:24 dollhouses, but they do have a dedicated following, especially in the UK and North America. They're much harder to work with since a one-foot item is represented by a quarter-inch miniature. However, some pro builders love this challenge.
1:144 - Micro-Scale
Dollhouses in this scale can be used as a dollhouse in a 1:12 miniature house. That's how small it is. Though it has its charm, they're much more expensive due to the intricate level of work that goes into them. Being the smallest dollhouse scale possible, the parts are very tiny so they're easier to lose and harder to work with as well.
All in all, each of these miniature house scales comes with pros and cons. Which of these miniature house scales do you like working with? What dollhouse scale would you like to try?