Unique & Special Retirement Gift Ideas for Mom
Unique & Special Retirement Gift Ideas for Mom
Unique & Special Retirement Gift Ideas for Mom
A mother's retirement after decades of hard work to support the family is a major milestone that should be celebrated. One of the best ways to accomplish this is by giving your mom a gift that will show your love and care during this period of transition. To help you in your search for the perfect gift, we've come up with a comprehensive list of unique gift ideas that you can also turn into a memorable experience.
The Importance of a Thoughtful Retirement Gift for Mom
Giving your mom a thoughtful retirement gift is important for many reasons. First of all, it shows your appreciation for her years of dedication to her work and family.
Retirement is also considered one of the most stressful experiences in life. Having her family's support will bolster her confidence and encourage her to enjoy this newly found freedom. A gift that's tailored to her interests can help your mom have a smoother transition to retirement by reinforcing that in this new chapter of her life, she can explore new things or take up her old hobbies.
Unique & Special Retirement Gifts for Mom
Give your mom one of the following one-of-a-kind gifts to congratulate her on her retirement.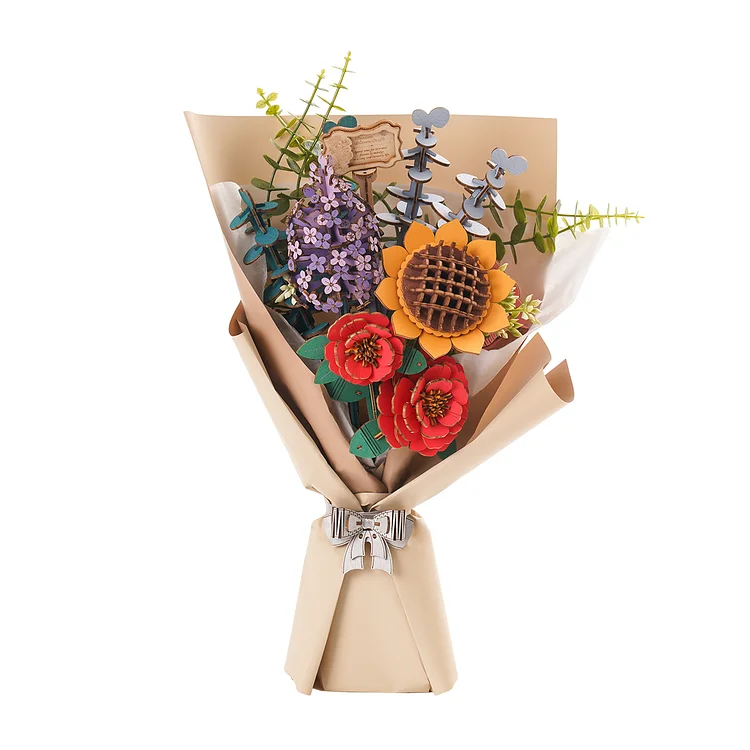 The Wooden Flower Bouquet is an ideal retirement gift for moms that seamlessly blends creativity and sentiment. This 3D wooden puzzle not only offers a delightful crafting experience but also results in a timeless floral arrangement that doesn't just wilt after a few days.
Alternatively, you can assemble it before giving it to your mom for a handmade gift that symbolizes the blossoming beauty of this new chapter in her life. The wooden flowers serve as a lasting reminder of growth, making it a charming token for a mom embarking on the joys of retirement.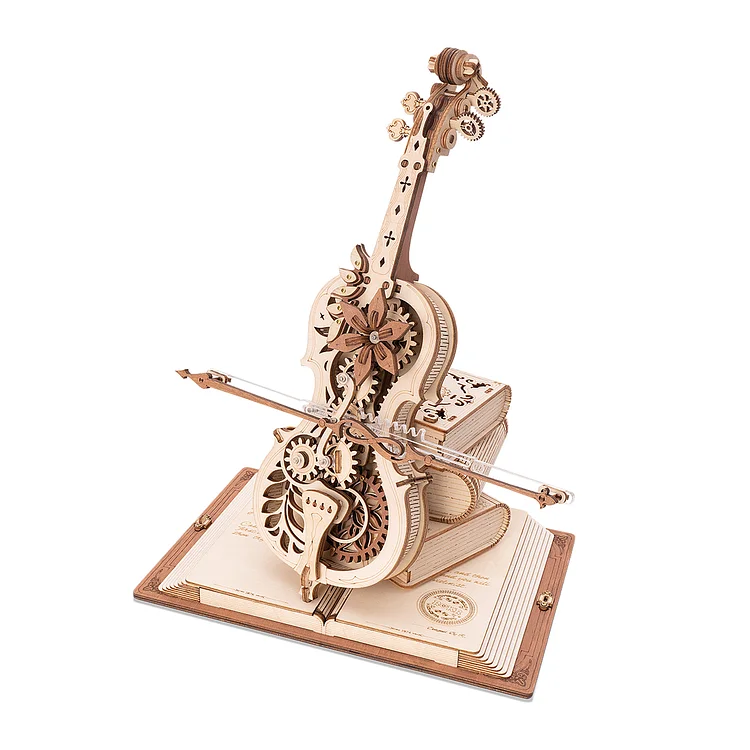 Surprise your mom with a 3D wooden puzzle that transforms into a captivating mechanical music box that plays beautiful melodies. Symbolizing the harmony of a well-lived life, it is a sentimental keepsake for a retired mom. The elegant design and soothing tune make it a cherished reminder of your mom's joyous journey into retirement. You can either gift it as something handmade or make it a bonding experience for you and your mom wherein you assemble the Magic Cello Music Box.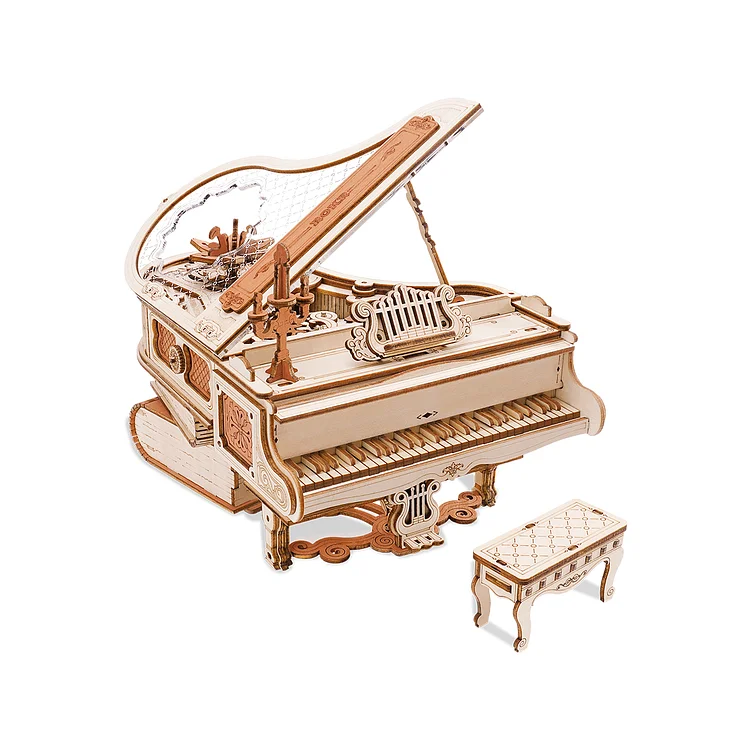 If your mom loves the piano, then she'll surely appreciate the combined musical allure and refined craftsmanship of the Magic Piano Mechanical Music Box. This 3D wooden puzzle transforms into a mesmerizing mechanical music box, creating a soothing symphony that can help her relax during what could be a stressful experience for her.
As a poignant token of retirement, it captures the essence of a life well-lived that's transitioning into newfound leisure. The intricately designed piano with its retro patterns and cute decorations, make it a gorgeous wooden display piece that would look great on your mom's bedside table.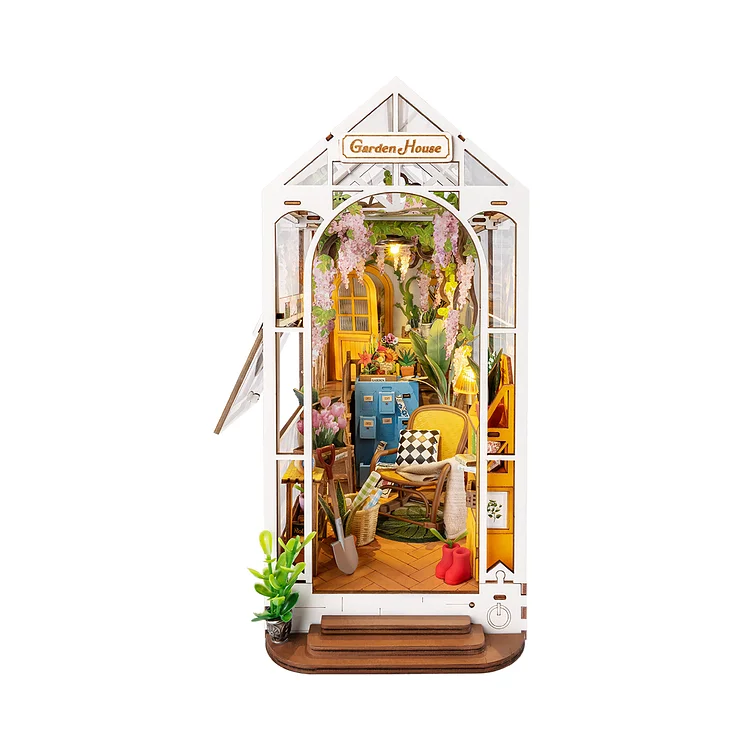 The Holiday Garden House Book Nook is the perfect retirement gift for bookworm moms. As a retirement gift, this cozy book nook is a beautiful reminder for your mom that she now has plenty of time for the joys of reading. It celebrates the possible literary adventures that a mom entering the delightful chapter of retirement can explore.
By giving your mom a gift that's related to her interests, this DIY bookshelf insert is a also great way to show her you care. It's a wonderful addition to her bookshelf, transforming into a miniature garden retreat that promises relaxation through reading and a soothing setting.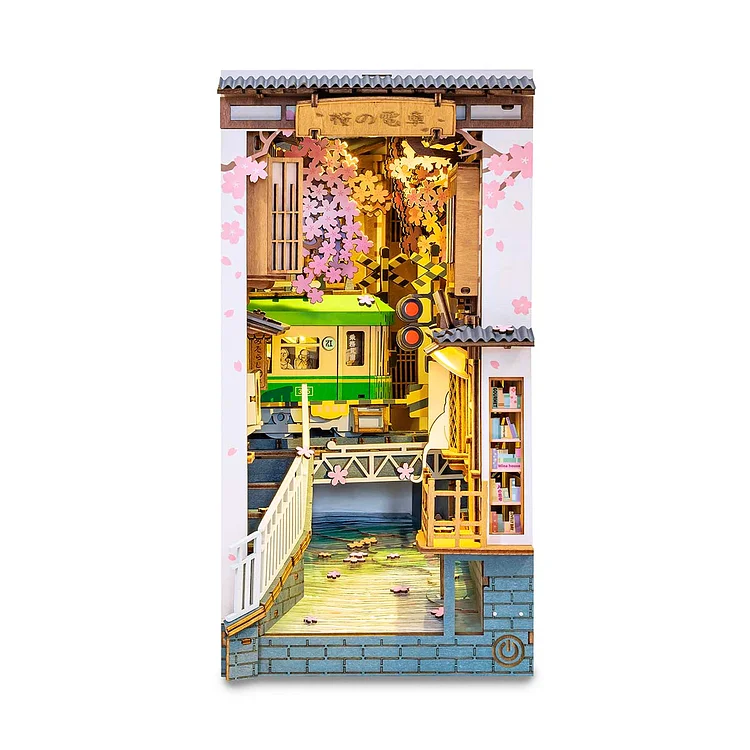 The Sakura Densya Book Nook is a whimsical retirement gift for moms with beautiful symbolism. This shelf insert showcases springtime Tokyo with a retro train, falling cherry blossoms, and a realistic rippling river. As you might already know, spring symbolizes a fresh start and new beginnings, making it a heartfelt gift for a mom who's entering a new chapter in her life.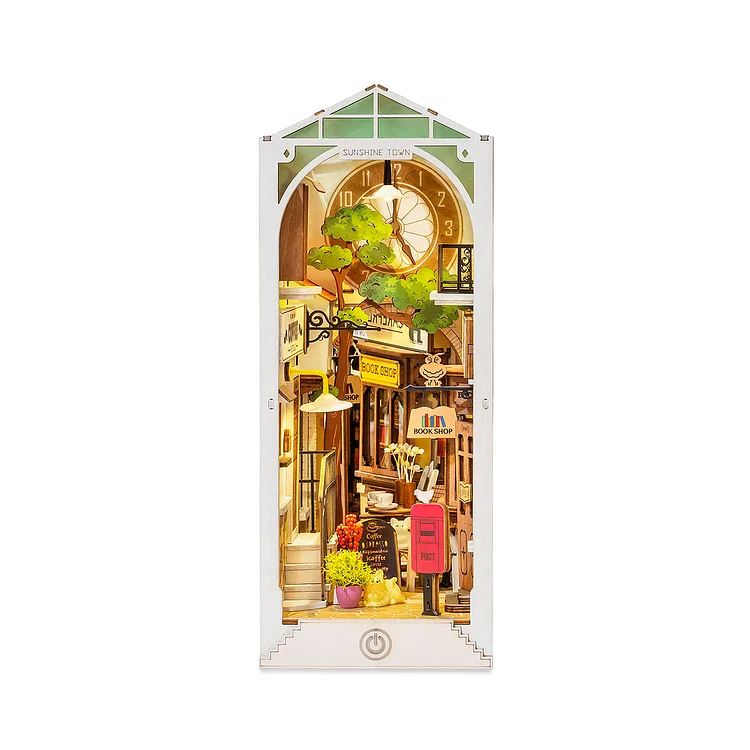 Gift your mom her very own cheerful little town in the form of the Sunshine Town Book Nook. This charming town-themed shelf insert creates a tranquil spot for reading and reflection which your mom will appreciate in this somewhat stressful time of change. As a retirement token, it also symbolizes that she's now entering a sunny chapter in her life where her leisure and happiness take precedence. Overall, it's a heartwarming gift that your mom will surely adore.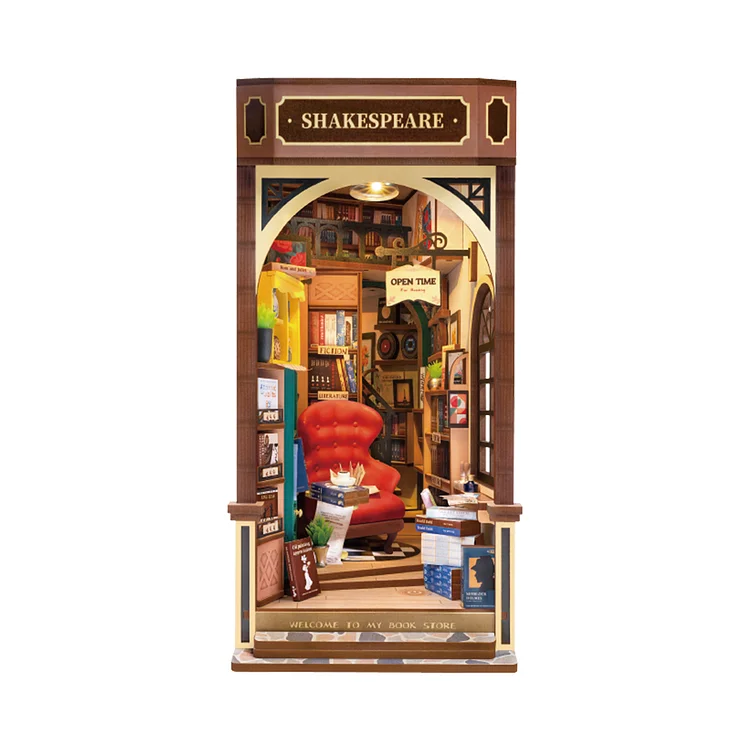 The Bookstore Book Nook is a cozy retirement gift for moms that offers a seamless fusion of the joys of crafting with the charm of a miniature literary escape. This bookshelf insert transforms into a quaint retro European-style bookstore with multi-level bookshelves and an assortment of props.
As a retirement token, it embodies the leisurely pursuit of reading which your mom is now free to do. It's also a great display piece that your mom can explore thanks to its many intricate details and warm bookstore ambiance.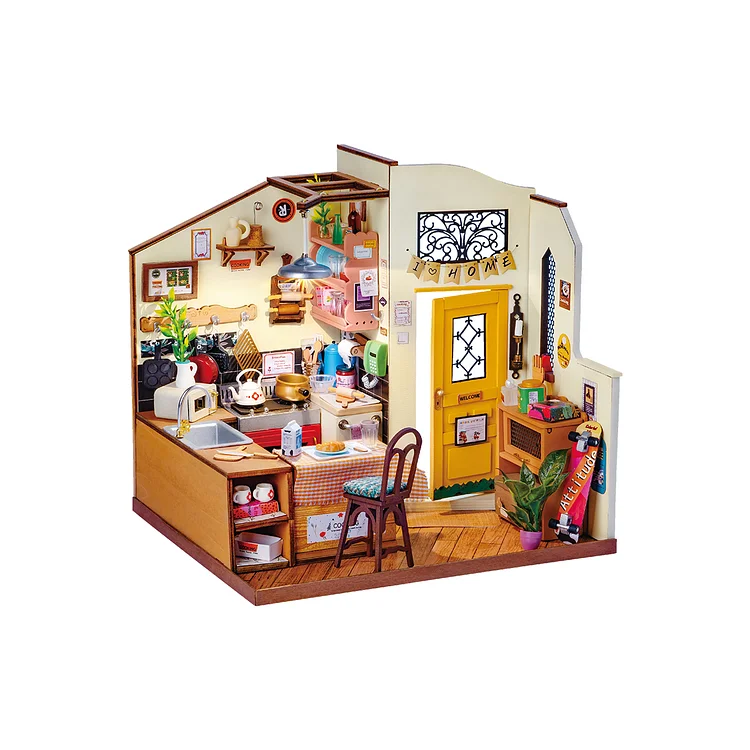 The Cozy Kitchen DIY Miniature House Kit is a thoughtful retirement gift for moms with a passion for cooking. This intricately designed kit transforms into a delightful kitchen scene, capturing the warmth of a well-loved culinary space.
As a retirement gift, it encourages your mom to pursue one of her sources of joy and creativity now that she's no longer working. The meticulous details and kitchen ambiance of this kit make it a thoughtful and personalized gift that celebrates the culinary passion of a mother who is embarking on a delightful retirement journey.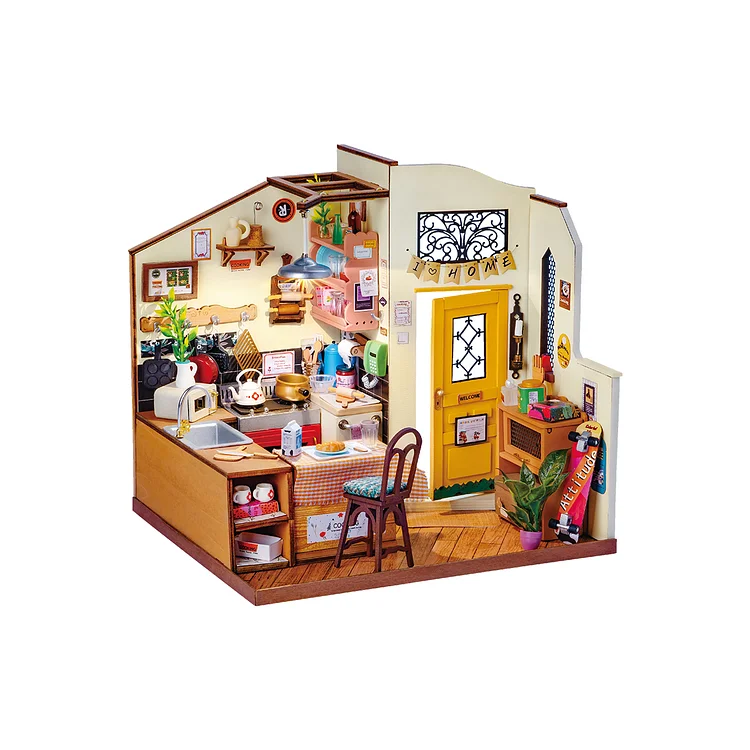 For moms who cherish gardening, how about giving her the Dreamy Garden House as a touching retirement gift? This miniature house kit blossoms into a charming garden haven that's surrounded by flowers and plants, gardening tools, and classic wooden furniture. This serene retreat shows your mom your appreciation for her years of work and encourages her to enter retirement and pursue her love for gardening without any worries.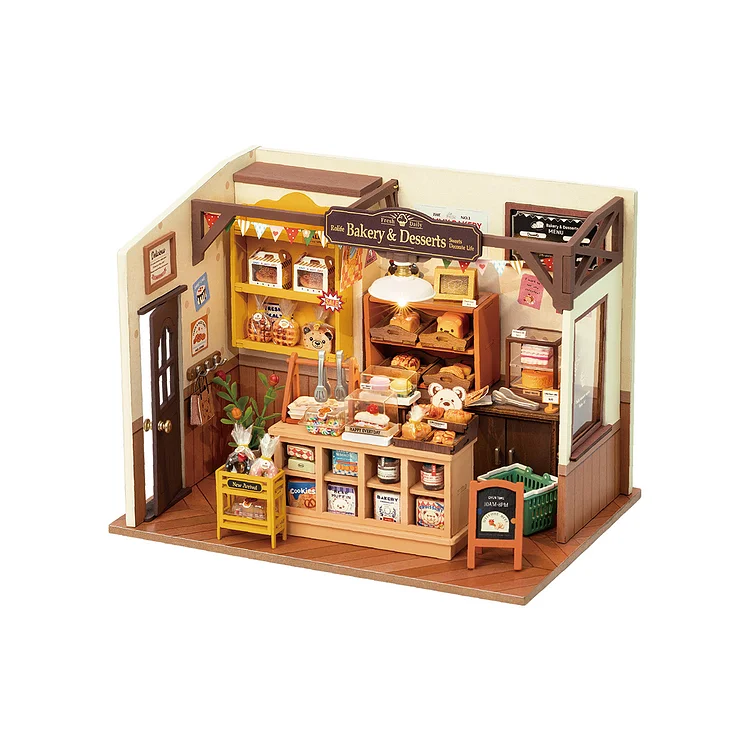 Take some time off from work and spend a day with your mom to celebrate her retirement. Prepare relaxing music and some lovely snacks, and bond while assembling Becka's Baking House. For moms who love baking, this miniature house kit transforms into a haven of baked goods.
When placed in your mom's kitchen, not only does it make a heartwarming display piece, but it will also induce beautiful memories of the time you supported her during her transition to retirement. It's a personalized gift that talks of how much you care for her culinary passion, especially during her retirement.
Tips for Choosing a Retirement Gift for Mom
A retirement gift for mom is the perfect way to celebrate her years of hard work and usher in a new chapter of relaxation and enjoyment. To help you choose a great retirement gift for your mom, we've prepared some tips that you can follow.
1. Reflect on Her Hobbies and Interests
Consider your mother's passions and hobbies, especially the ones she had to drop because she was too busy working. If she loves reading, a cozy book nook could make a thoughtful gift. For a mom who enjoys gardening, a DIY garden-themed project could be ideal. Tailoring the gift to her interests shows that you've put careful thought into choosing something meaningful.
2. A Handmade Gift for a Special Touch
Opt for a handmade retirement gift to make it extra special. For example, a wooden flower bouquet that you made can evoke sentimental emotions. Handmade gifts demonstrate the effort put into creating a unique and cherished item that shows your love and appreciation.
3. Consider Her Future Plans
Think about your mom's aspirations for retirement. If she plans to sell baked goods as a hobby, consider a baking-themed gift for encouragement. Aligning the gift with her future endeavors shows that you're supportive of her new chapter in life.
4. Create Lasting Memories
Gifts that facilitate the creation of memories can be invaluable. For example, a bonding experience while assembling a beautiful display piece not only celebrates her retirement but also provides an opportunity for shared moments and quality time with your mom.
We hope that with these gift ideas and tips, you've found the perfect gift for your mom's retirement. Don't forget to also check out our store for more crafts of various themes that you can gift your mom to show your support.