ROKR Movie Projector: Reproduce Classic Scenes In Modern Time
ROKR Movie Projector: Reproduce Classic Scenes In Modern Time
ROKR Movie Projector: Reproduce Classic Scenes In Modern Time
Part of the appeal of 3D wooden building kits is that there is something out there to suit enthusiasts from all walks of life. Music fans can build intricate scale model instruments, travelers can create grand replicas of international monuments, and now there is something special for those with a strong love for classic cinema.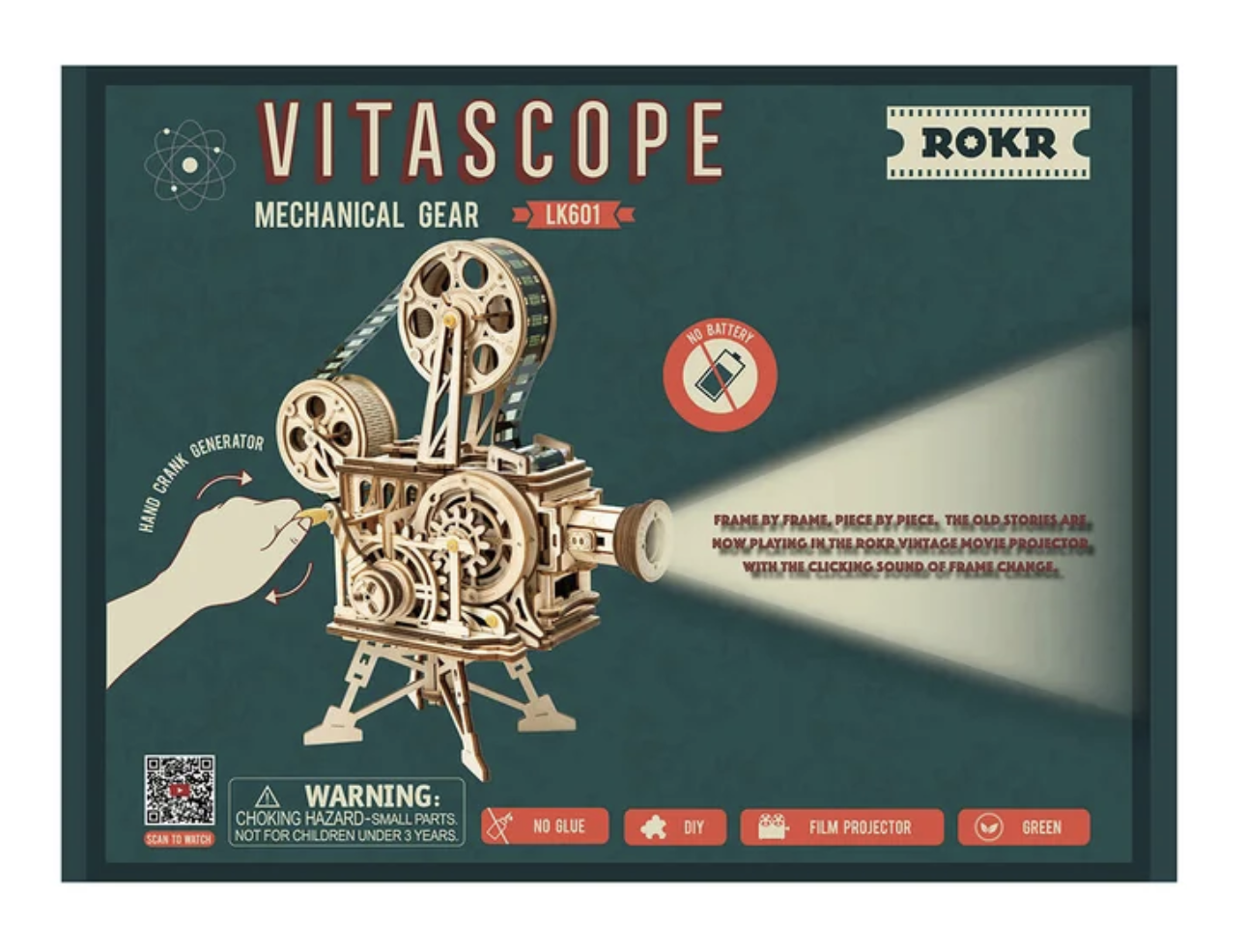 The ROKR Vitascope Movie Projector 3D Wooden Puzzle Is One That Cinema Fans Will Appreciate.
As with all the best ROKR wooden 3D puzzle kits, there are many intricately carved pieces to create a beautiful display model. This is a piece that film lovers will want to keep on display for others to marvel at - perhaps on a shelf with movie memorabilia or as a key feature in the film-screening area of a recreation room. The final dimensions of this 183-piece set make it just big enough not to be too fiddly to make but also not too overbearing on display.
This projector has two distinct sides that help give it character as a miniature historical ornament. On one side, you get the beautiful design of the case of the projector. The dark inscription and scrollwork look great against the pale wood and make this feel as though it came straight from an old cinema.
The other side of the design focuses on the inner workings of the projector instead. You get to construct all the crank mechanisms, cogs, and wheels for the film. There are also authentic features in the internal motor and lens. While this all looks interesting and visually appealing on its stand, there is a deeper purpose to all these mechanisms.
This Build Lets You Play An Old Silent Movie For Your Friends And Family.
There is one additional feature outside of the wooden pieces that give this set an even greater appeal for film lovers. Once everything is set up correctly on its stand and all the moving parts are in order, you can actually project and view a black-and-white movie. All you need to do is use the hand crank on the side to power a small motor and get those wheels turning. No electricity or expensive battery power is needed so you can get this working pretty much anywhere.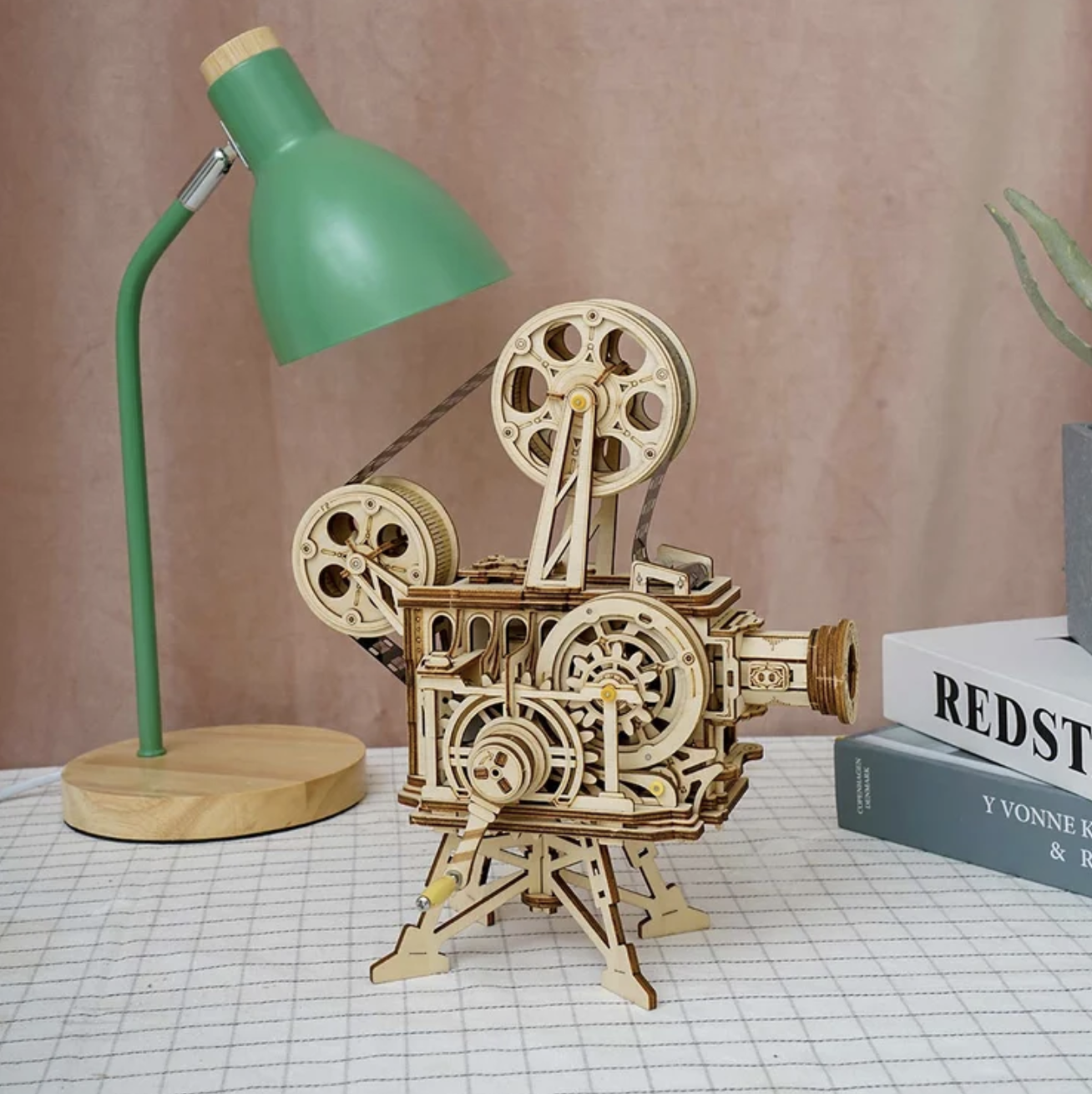 The set comes with a Chaplin film reel that fits perfectly into the mechanisms for a smooth projection. You can watch the old images move on a blank wall or projector screen and get a sense of what it was like for people watching old movies in the golden age of silent film.
Patience And Dedication Pay Off With This Impressive Machine.
There is a lot involved in this to make sure that it not only looks beautiful on display but is also stable and functional as a working projector. So, if you are a film fanatic with a love of cinema history or simply a keen set builder out for a new challenge, you will love the ROKR Vitascope Movie Projector 3D Wooden Puzzle.