ROKR Treasure Box Mechanical Gears 3D Wooden Puzzle LK502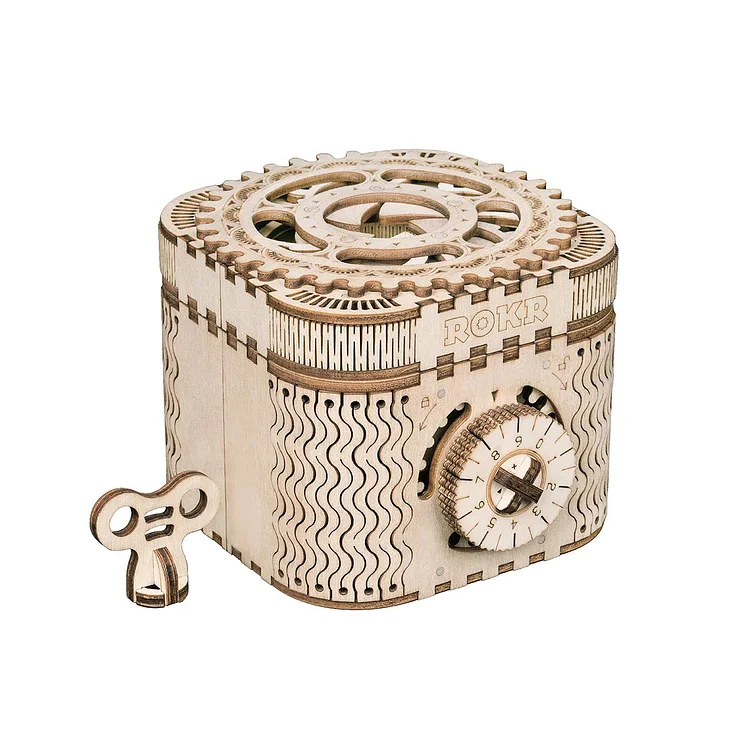 Product information
Assembled Size:
3.9*4.9*3.3"(10*12.4*8.5cm)
Robotime-ROKR wooden treasure box is a DIY storage container for small items or jewelry. This 3D wooden puzzle is fun-to-build for people of all ages. You can also set a three-digital password to keep all your items safe. If you are looking for a creative gift for your kids or friends, then here it is! This treasure box 3D puzzle is a perfect choice!
CUSTOMIZED CODE: You can choose one combination from 810 sets of codes (listed in the manual).
DUAL STORAGE SPACE: Use the knob and code to open the box. You can put small items in it safely. And there is also a hidden space on the top lid where you can rotate the gears.
EXQUISITE DESIGN: Delicate gears and precise cutting with a beautiful pattern. This 3D wooden puzzle will be the perfect decor for your home or office.
PERFECT GIFT: Best gift for family or friends on birthday, Mother's Day, holiday, or Christmas.
*Notes: Due to customs policy, the wax may not be included in the package. Wax: you could use ordinary candles, crayons, beeswax, etc.
Premium turntable combination lock
Hidden storage compartment