Top 6 3D Wooden Puzzles Suitable for Beginners of ROKR
Top 6 3D Wooden Puzzles Suitable for Beginners of ROKR
Top 6 3D Wooden Puzzles Suitable for Beginners of ROKR
3D Wooden Puzzle dates back to the 1760s. A long time ago, people cut the map into many small pieces and then put them together to create an interesting way for children to learn geography. Since then, the jigsaw puzzle has started a long journey of development. Nowadays, jigsaw puzzles are no longer limited to the initial target audience. It has developed from the initial two-dimensional to three-dimensional. In addition to being suitable for children, it is also ideal for teenagers and adults. The degree of difficulty can be divided into simple, medium, and highly difficult levels, which is very humanized and scientific.

If you want to start with a 3D Wooden Puzzle, I suggest starting with a simple and easy-to-assemble puzzle. Because if you challenge the great difficulty at the beginning, you may be crazy because it is likely that the assembly will fail for various reasons.
In this article, I will summarize several puzzles suitable for novices according to ROKR's assembly experts to bring help to beginners(Recommended for adults and children separately).
Part 1 - ROKR Puzzles for Adult Beginners
Difficult Level:★★★☆☆
Estimated assembly time: 2.5h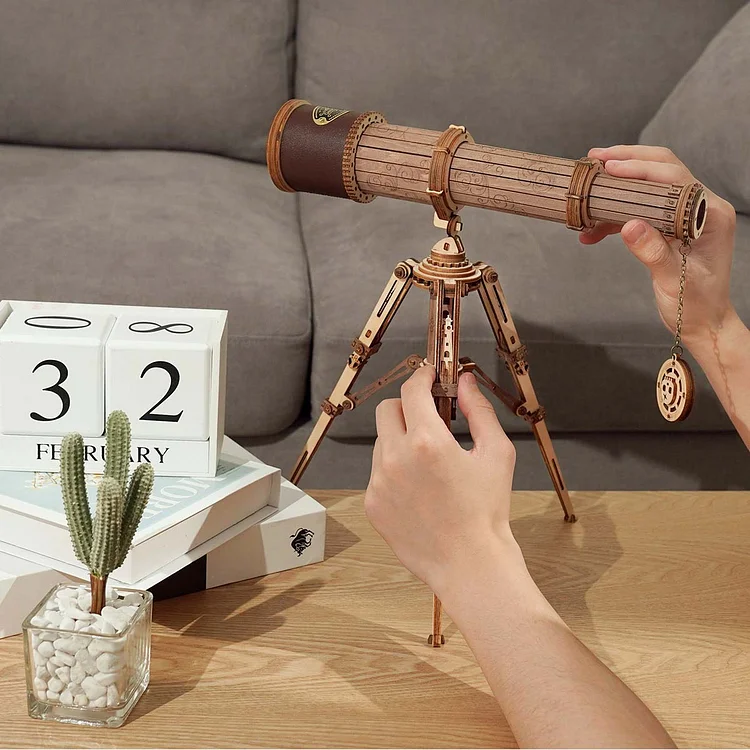 The monocular telescope is the first three-star assembly toy in Curious Discovery, which has low difficulty and is very suitable for novice players. Also, the design of the telescope is very exquisite. It is equipped with a 20mm eyepiece and 30mm objective lens, with a field of view of 150m. Based on ensuring the occlusion between the structures, all parts do not need glue but only rely on the mortise and tenon structure to connect each other, giving players a comfortable assembly experience.
Difficult Level:★★★☆☆
Estimated assembly time: 3.5h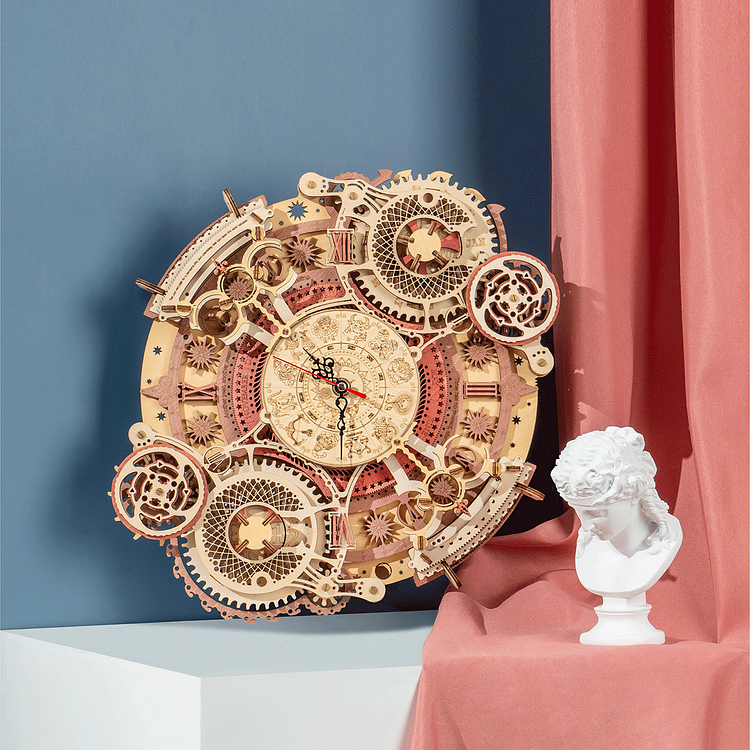 Zodiac Wall Clock is a wooden clock with a quartz movement with batteries and twelve constellations. The product focuses on European-style punk appearance design, respectively, in the lower left and upper right, two places with manual rotation and adjustment of the calendar. This wall clock is noble and magnificent, but its structure is simple, and the assembly process is straightforward. As a beginner, it can be completed quickly in 4 hours.
Difficult Level:★★★★☆
Estimated assembly time: 4h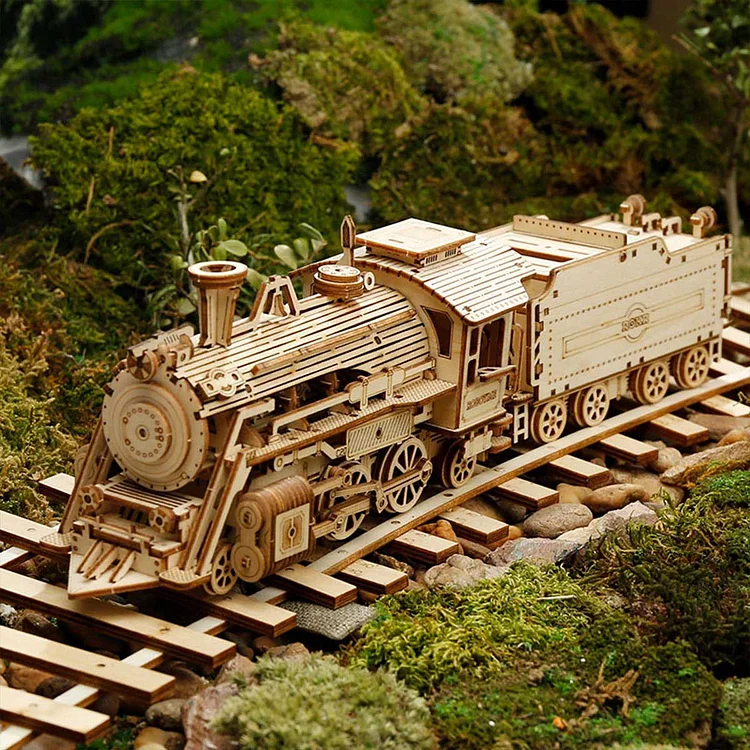 Prime Steam Express is a 1:80 scale model of an ancient steam train in the 1860s. Despite its simple structure, it is delicate as the best-selling product of the MC series. Besides, many customers choose it as the entry product. After all, it can be used as a very exquisite table decoration. By the way, it is also friendly for teenager beginners.
Part 2 - Rokr puzzles for children beginners
Difficult Level:★☆☆☆☆
Estimated assembly time: 0.5h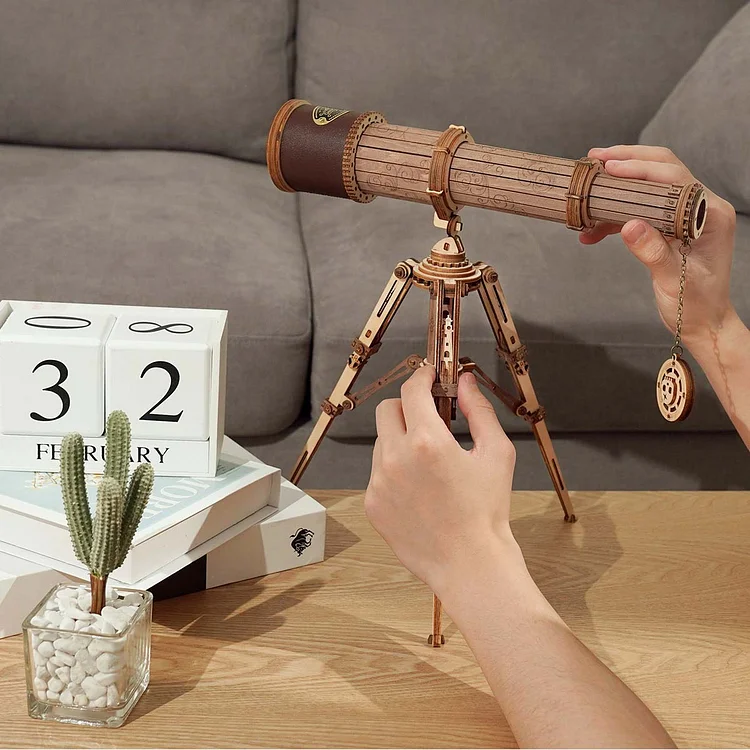 Perpetual Calendar is the easiest assembly of ROKR now. It is a desktop ornament that can read the calendar and be accurate to 2040. That is to say that it is equivalent to 20 paper calendars! With only 52 pieces of wooden jigsaw puzzles, you can get a date viewer in half an hour. This hand-assembled wooden perpetual calendar perfectly integrates ancient wisdom and technology. For children, this assembled toy can bring a lot of knowledge. Choose it and never tear the calendar again!
ROKR Medieval Wheeled Cannon KW801
Difficult Level:★★★☆☆
Estimated assembly time: 2h
As an entry-level assembly toy, KW801 has three-star assembly difficulty. It is a very suitable assembly toy for novice players of the transmission model; It reproduces the weapons of the middle ages. While increasing our knowledge, in order to increase the playability of the product, we have retained the function of firing ammunition. As for bullets, we have selected safe table tennis, which is very suitable for desktop games. As far as children are concerned, they must enjoy the fun of fierce fighting.
Difficult Level:★★★☆☆
Estimated assembly time: 2.5h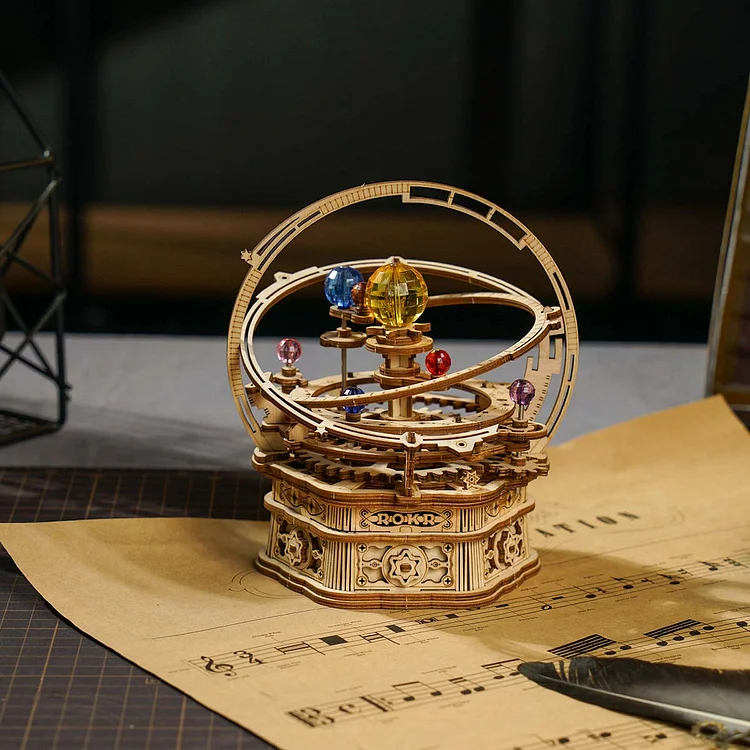 Starry Night is inspired by the solar system model. It is also a music box with colorful acrylic balls. When the music IT'S A SMALL WORLD is played, the colorful acrylic ball rotates, imitating the revolution and rotation of the earth. This product has only 84 pieces of jigsaw puzzles, which you can quickly complete in 4 hours. This is one of the exciting ways for many children to learn geography. While learning knowledge, they can also gain an excellent music box.
Last conclusion
In any case, we all hope that friends try ROKR 3D wooden puzzles. It will bring you unlimited imagination and fun. But as a beginner, we highly recommend you start with easy-to-assemble puzzles because they are easier to pick up. This is an easy-to-difficult process, and when challenging a difficult 3D wooden puzzle at the beginning, it will only backfire, and it's easy for novices to give up the fun.