Rolife Sweet Forest DIY Dollhouse Box Theater DS026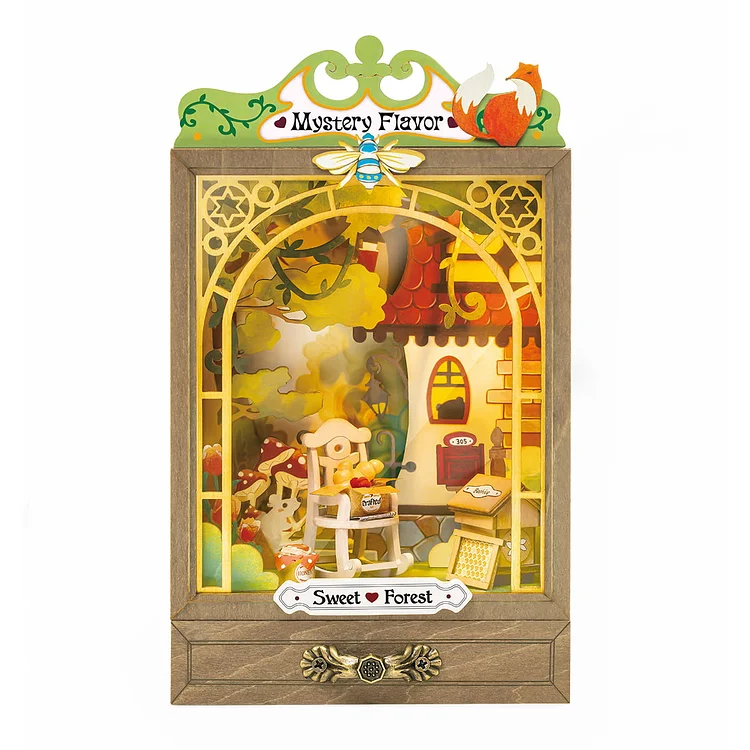 Product information
Assembled Size:
4.1*3.2*6.9"(10.4*8.2*17.5cm)
Cute Natural Style: This DIY dollhouse is not limited to the conventional perception of the ""garden"" concept, but chooses a more primitive and open scene in the forest, revealing a strong sense of freedom. A garden does not necessarily belong to humans, but also to small animals. From such a perspective, we set up a bear in the forest who loves to make honey and is willing to share it. Want to know his story? Stay Tuned!
Mini Theater Match with Figure Dolls: It can be used as a figure doll display scene to increase the sense of atmosphere - the figure doll can become the main character of the box theater to enhance the sense of immersion, cooperate with each other to jointly interpret the dream of the romantic fairy tale world. This Sweet Forest dollhouse will match perfectly with the Tulip & Corn Poppy Figure Dolls of our Rolife Nanci Secret Garden Series (or other 7-9 cm cute & sweet style figure dolls of your choice).
Multi-functional Dollhouse: This dollhouse is also functional. It contains an aesthetic dustproof, a pull-out PET board, transparent display and self-contained dustproof; and a storage drawer that can store counterweight coins and cards, common needle and thread buttons, etc.
Ambient Warm Light: It also contains a warm light and a hidden battery box. Each light+battery box is assembled in one piece, no need to wire yourself, which is simple and beautiful.