Coolest Mechanical Beetle Model Kits
Coolest Mechanical Beetle Model Kits
Coolest Mechanical Beetle Model Kits
Mechanics lovers gather here! In response to your call, ROKR recently launched a new metal mechanical puzzle - Beetle Model. Get to know them through this article if you haven't learned about them. Trust me, they must be the coolest Beetle Models so far.
So far, ROKR has released two beetle models: Storm Beetle and Scout Beetle. They come from a team but with different abilities. Storm Beetle has strong attack power and is the main force output of the team. In contrast, Scout Beetle flies fast to obtain information.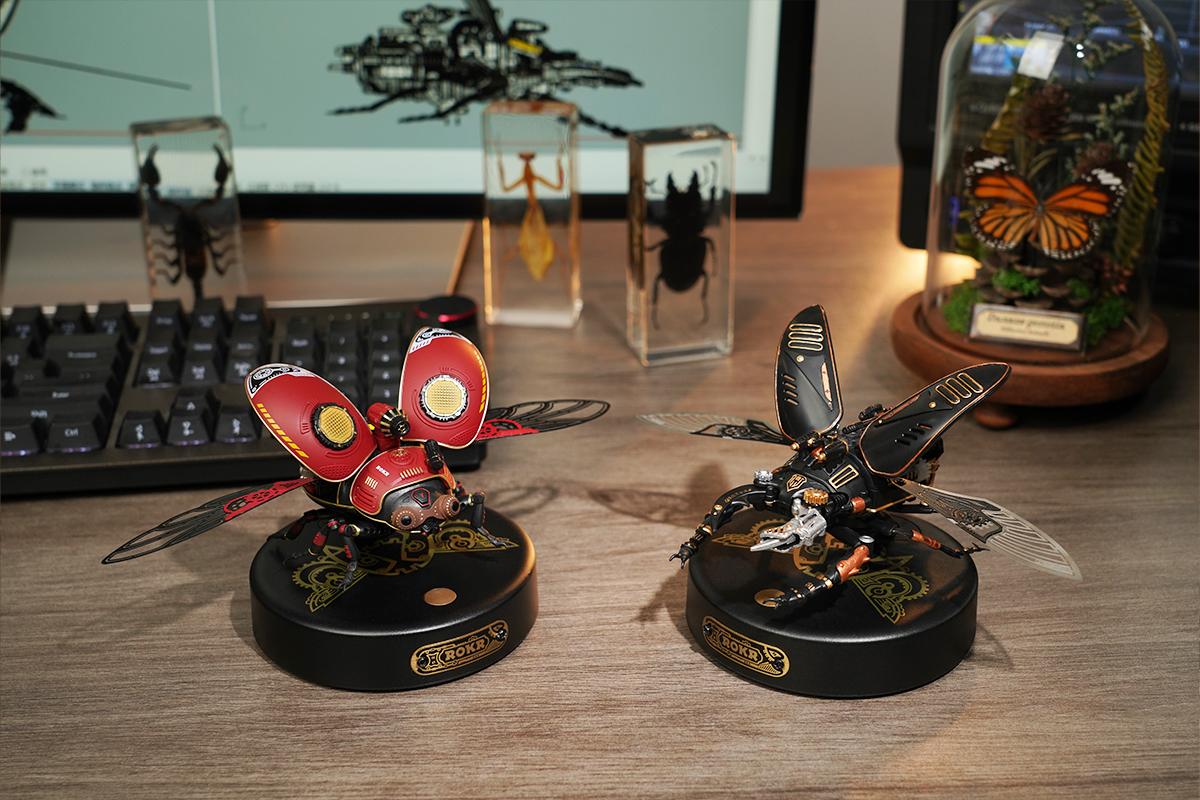 Why are they the coolest beetle models?
According to the division of tasks, they have different abilities. Apart from simulating real beetles, ROKR designed different styles and features.
Extraordinary creativity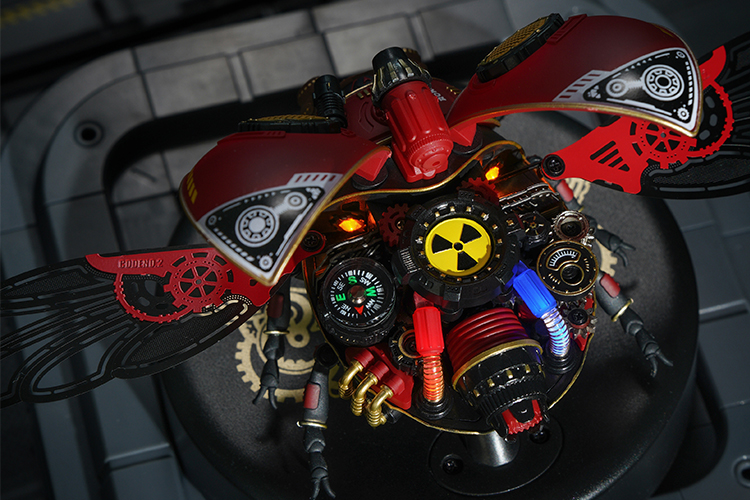 Scout Beetle is equipped with a reactor power source, which transmits power to the body through a specially made supercharging gear on the back. In case of a crisis, depending on the emergency vortex jet at the tail, and it can immediately obtain the conventional power burst several times. With the horizontal identification compass on the back, it can quickly and reliably escape from danger.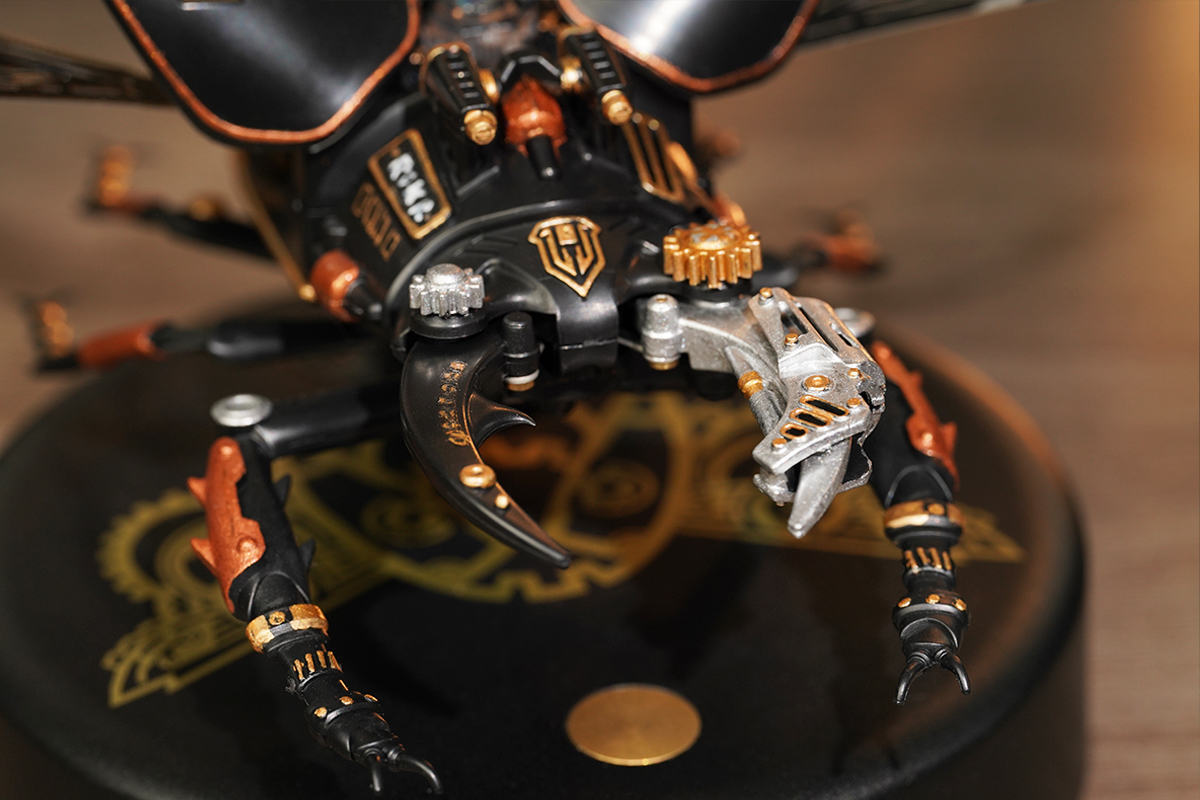 The biggest feature of the Storm Beetle is that it has two large jaws, which are its main attack weapons. With these two large jaws, it can easily defeat the enemy. The hydrogen energy indicator on the back will display the current energy surplus. The lighting effect in a cycle is light on, light & dark, flicker, and light on. "Flicker" means that it has entered the energy burst mode, and constant light means that it has sufficient energy.
In addition, each Rokr beetle model can flap its wings. After finishing, touch the switch to flap its wings; the flapping frequency is up to 920 times/minute.
Ultimate assembly experience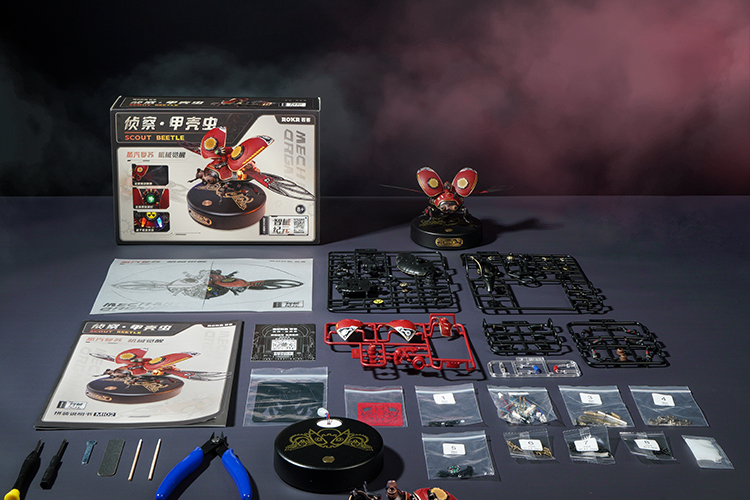 This is a self-assembled beetle model, so you must assemble all the parts before you get a complete shape. However, it is not difficult to assemble. They can be assembled in about 2 hours, which suits players interested in 3D puzzles!
Highly restored real beetles
Beetles have very strong viability and are an important part of biodiversity. However, with the destruction of the environment, the living environment of the beetles is also facing great challenges. Therefore, the designers of ROKR hope to enable more people to know about beetles by developing models to contribute to the protection of beetles.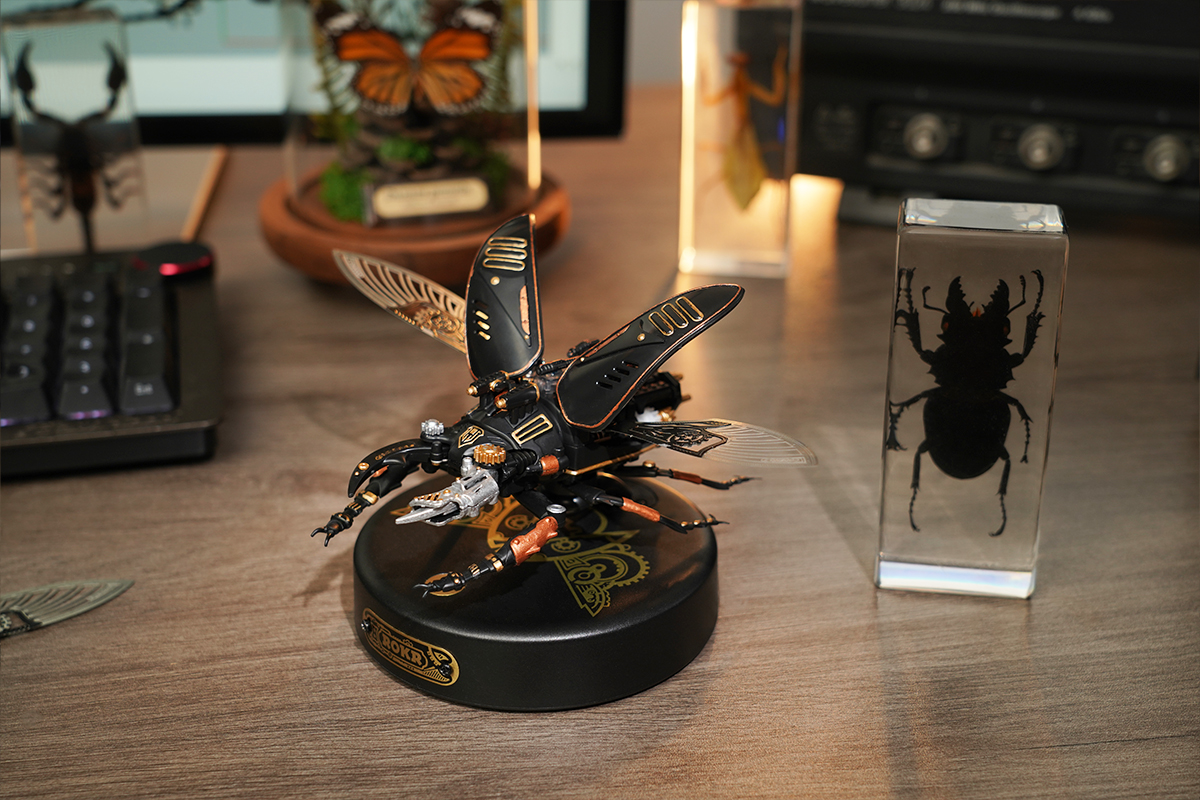 ROKR's beetle model comes from real beetles in nature. For example, the prototype of the Scout Beetle is the ladybird, while the prototype of the Storm Beetle is the giant spade beetle. To make the beetle model more vivid, designers also incorporated many punk elements, making them look like intelligent mechanical fighters.
More about their secrets: